If your cat passionately hates the evil stick with soft bristles sometimes appearing from the vast emptiness of space, and cleaning their teeth is a nightmare for both participants, perhaps this product will change their mind.
An interesting fish shape will attract any fearless hunters, and extra treats or catnip will further encourage your cat to play with the toy. While playing, your cat will take care of their dental hygiene on their own.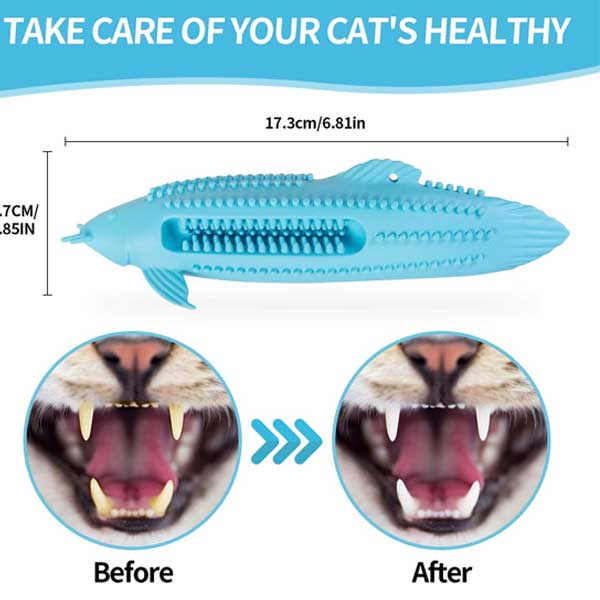 The extra bumps on the surface of the toy can help reduce oral odor, help prevent oral diseases, relieve stress, relax your cat, and solve the issue of their toys mysteriously disappearing under the sofa and as a result – boredom.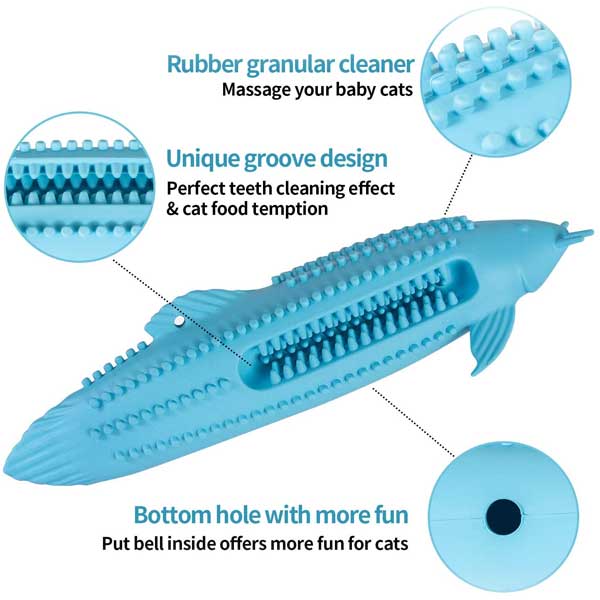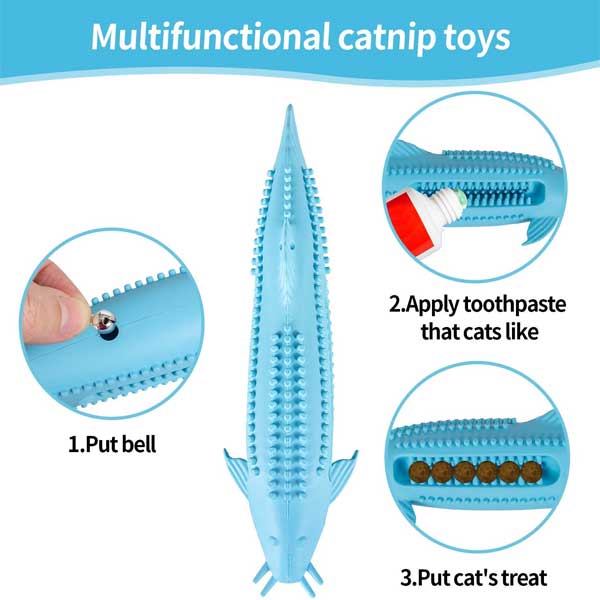 The fish-shaped toy is made from a natural and non-toxic rubber. It's bite resistant and safe for your cat's teeth. And with perfect and shiny teeth, your cat is ready to conquer the world of social media.
BUY ON AMAZON


*FTC Disclosure: This page contains Amazon Associate links. If you make a purchase after clicking on the links, Meowpassion will get a small commission at no extra cost to you. We are dedicated to finding the coolest products for cats, cat owners and lovers, and we never recommend anything that we don't love or trust.