Cats sleep very much, and they quickly search for places where they can take a short nap. Napping on their back, on the stomach or on the side, they usually choose places that are cozy, sheltered from drafts and those in which they can comfortably get out from. The location of the place for a cats nap is also important, in the very heart of their territory, but not directly in the centre of events, being able to observe the world through their eyes all sleepy.
How many hours a day do cats sleep? A house cat spends up to 18 hours a day sleeping and napping. Cats that walk outside need only 14 hours of sleep a day to restore energy and be in shape again. There are different stages of sleep: deep and REM cycles. A cat falls into deep sleep only when it feels safe and does not have to scan their surroundings, although a napping cat quickly wakes up when it hears unusual rustling. Kittens fall asleep very fast, even in the middle of play and completely unexpectedly for other participants.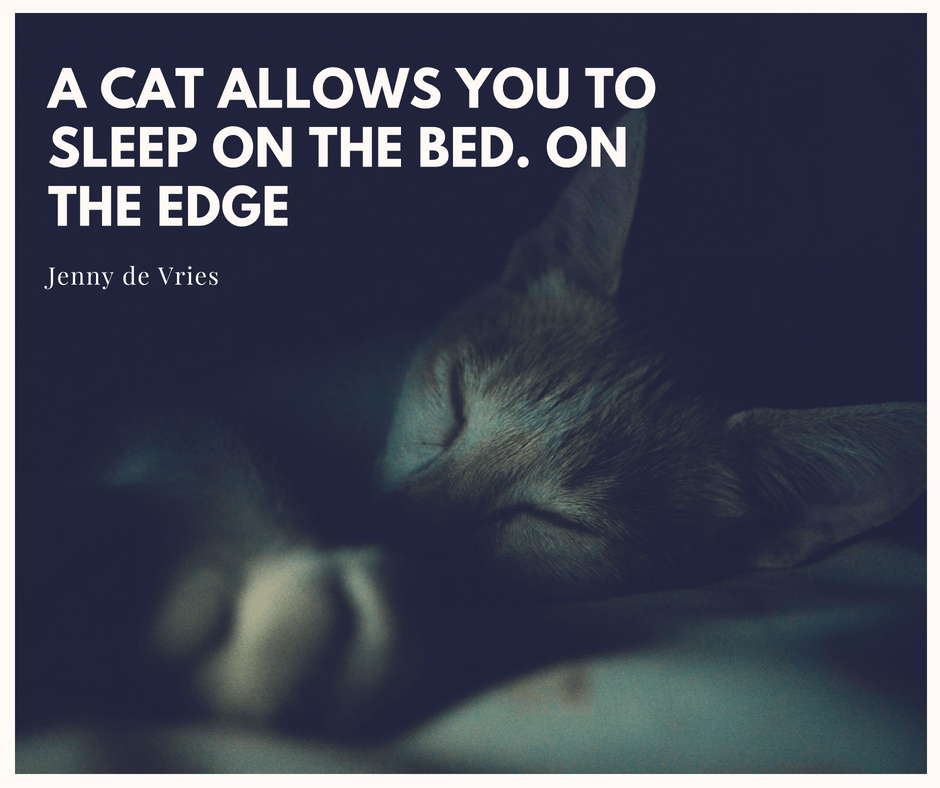 Just like the rest of us, our four-legged friends do not like when someone wakes them out of their sleep. If a cat does not have the conditions to nap peacefully, it will quickly become nervous, untouchable and a quite moody animal.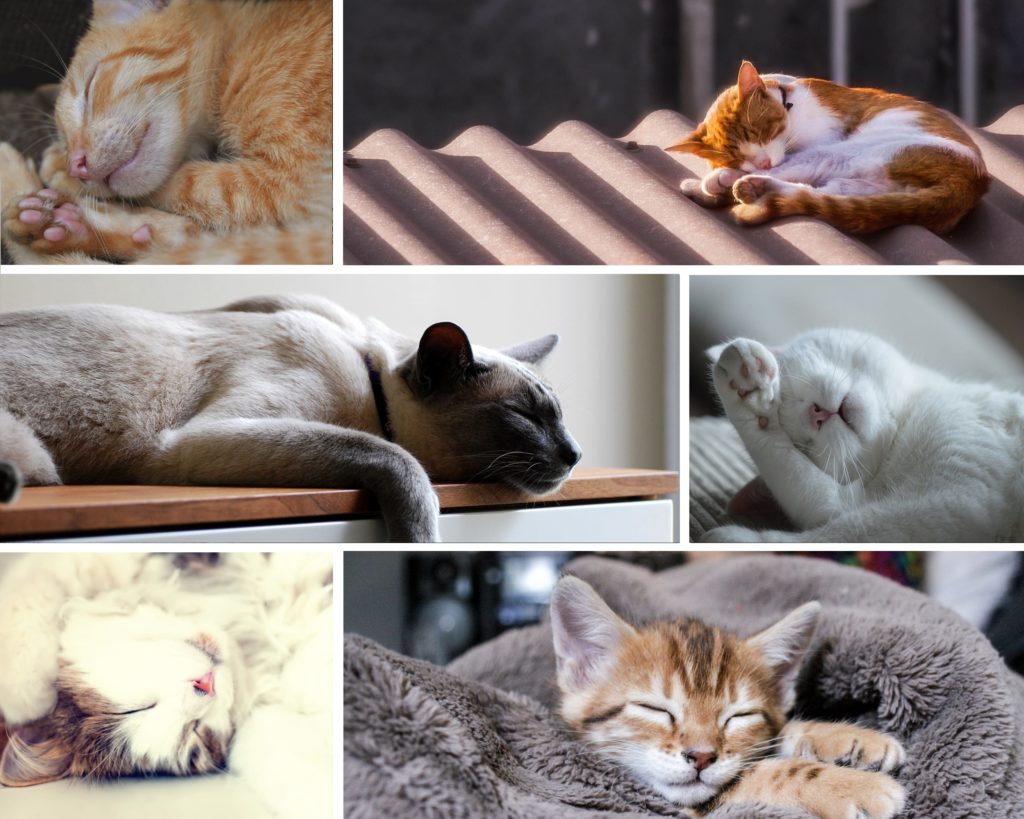 What do cats dream about?
Animal behaviour researchers agree that cats also dream. While cats are sleeping, they process their last gained experiences or go on new adventures. Moving whiskers and paws say that cats might hunt for mice while sleeping.  The deep sleep stage and REM (Rapid Eye Movement) sleep stage alternate within one sleep cycle. During the deep sleep stage, the immune system works at its highest speed, and the brain releases growth hormones, while during the REM phase, a cat dreams and  experiences processes such as memory recall, memorisation and learning.

Photo: Anna Grau/ Scott Webb / Melissa Taylor /Mink Mingle /Miguel Angel Ruíz Sánchez