We have been inspired to write an article on essential oils for cats by Lisa Powers, who is the organiser of a course in her Facebook group. In this article, we will specifically focus on Doterra essential oils, although we are doing our research on the best essential oils for cats and diffusers, and the blog post will be published soon. So stay tuned!
Cats and doTERRA essential oils
Pets metabolize essential oils differently from humans. If you choose to use these natural gifts in your apartment, whether for yourself, your family, or your furry friend, it is crucial to ensure that the essential oils are of the highest quality. This entails avoiding synthetic oils, oils diluted with chemicals, and oils that have not undergone testing.
If you wish to know more on how to check whether a product you are going to buy is a 100% pure essential oil, and is really the best quality, we recommend watching a Free Aromatherapy Using Essential Oils Introductory Course by Mark Perren-Jones on Udemy. From the course you will also find out about blending basics, notes on blending, blending tips, and more.
doTERRA was launched 10 years ago, and today it is the world's leading essential oil company, and they are known for doTERRA, the world's leading essential oil company, was launched a decade ago, known for their unwavering commitment to excellence. The company's official website states their mission is to spread therapeutic-grade essential oils globally.
Frankincense oil for cats by doTERRA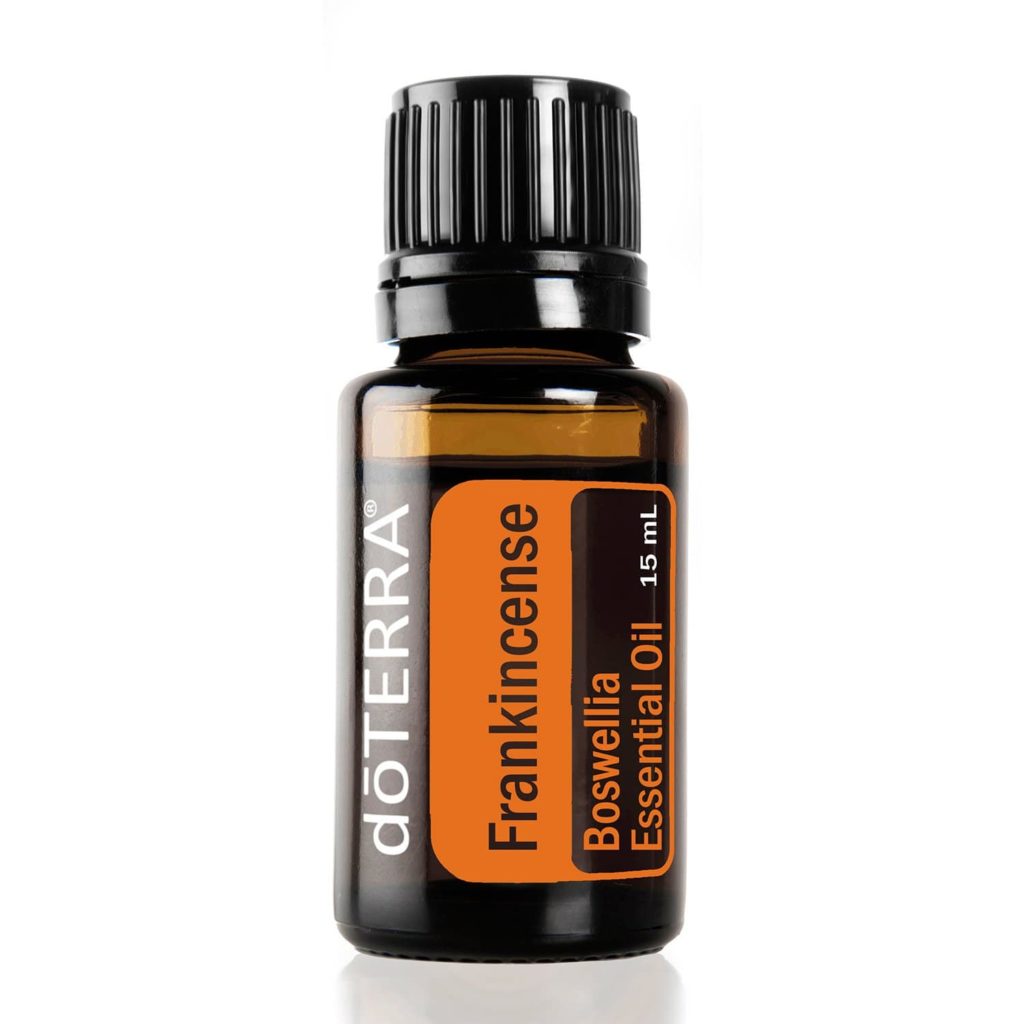 Historically this oil is used as a holy oil, and it is applied topically, internally, or aromatically for cats. When you use the oil for the first time, remember to observe your cat's behavior for the first 15-20 minutes, and leave your room door open so your pet can move freely.
When you introduce new oil to your pet, do it SLOWLY, start from a smaller amount, and use guidelines as though for an infant. Before using any essential oils for your pets, you should consult with a vet, know your kitty's health history, and use only Therapeutic Grade Essential oils
Frankincense oil has been extensively used on animals and is known for its wide margin of safety, making it suitable even for newborn kittens. It can be applied topically, aromatically, or internally for both small and large cats. This oil acts as an enhancer and can be combined with other essential oils like Myrrh or Lavender to amplify its effects.
Frankincense oil is helpful:
for post-surgery recovery;
for relaxation, to help with negative feelings;
to promote a healthy nervous system;
to maintain healthy skin;
Topical application, recipe by Lisa Powers
1 tsp. carrier oil to 1 drop of Essential Oil for cats under 20 pounds. Apply 1-2 drops 2-4 times daily
MYRRH by doTERRA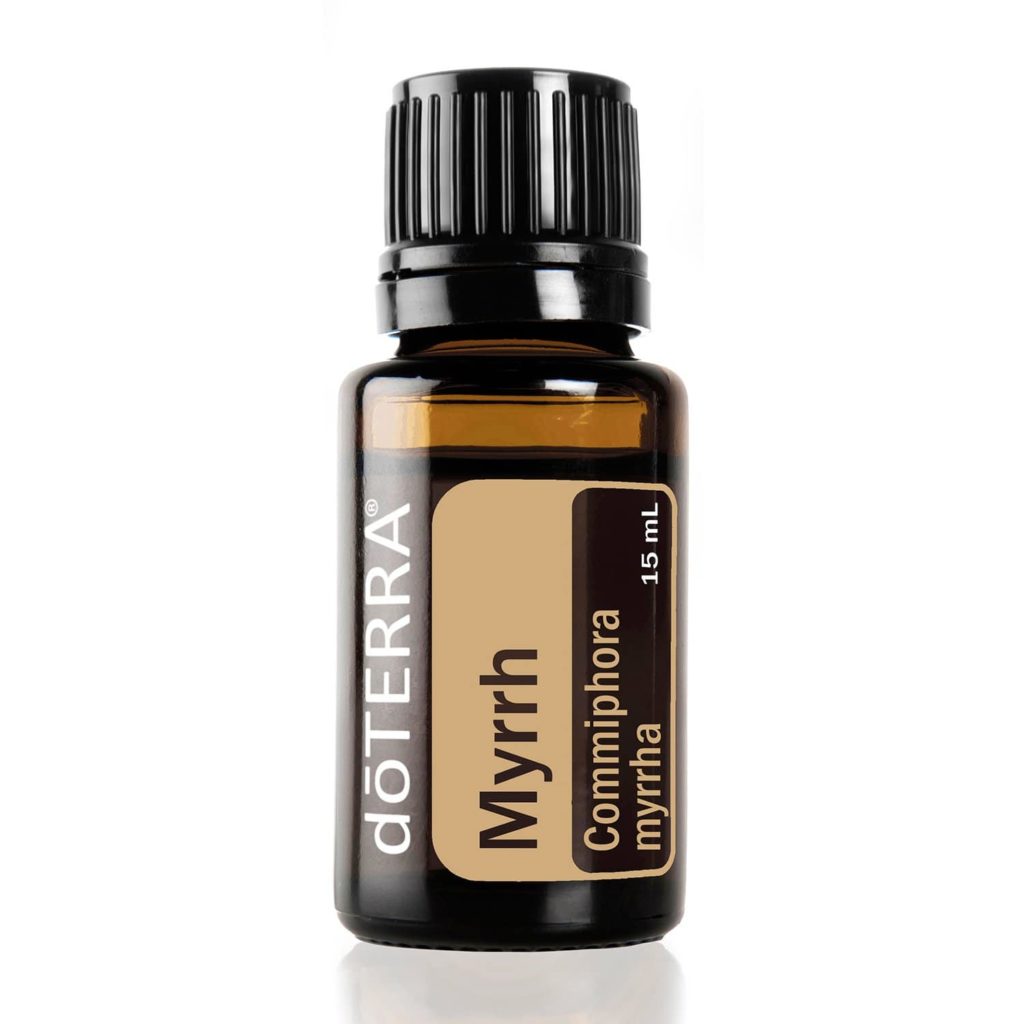 Myrrh Essential Oil, with its centuries-old usage, is renowned for its beneficial impact on the immune and nervous systems, as well as the skin. It proves particularly helpful in addressing discomfort in cats and addressing emotional issues like feelings of abandonment or neglect. Moreover, this oil can assist in managing various skin conditions.
Benefits of MYRRH:
calms the nervous system, and balance emotions;
supports general well-being;
effective for skin conditions, and stimulates appetite;
reduces negative emotions.
Aromatic application
Diffuse and apply as needed
Recipe by Lisa for cat's acne
2 drops of MYRRH Essential Oil, 15 ml of alcohol –free witch hazel. Apply to the chin with a cotton ball, 2 times daily
On Guard by doTERRA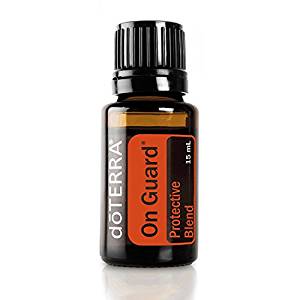 This oil stands as one of the most natural alternatives to promote your cat's health and boost their immune system. On Guard essential oil can be used aromatically on a daily basis.
The benefits of On Guard essential oil:
positive effects on the immune system;
protects against environmental threads;
supports healthy respiratory function;
cleans the air, and is a great alternative to toxic all-purpose cleaning.
Aromatic application, the recipe by Lisa Powers
Diffuse 2-3 hours as needed
Topical application, recipe by Liza Powers:
2 tbsp. carrier oil to 1 drop of Essential oil for cats under 20 pounds. Apply 1 -2 drops 2-4 times daily
Lavender Essential Oil by doTERRA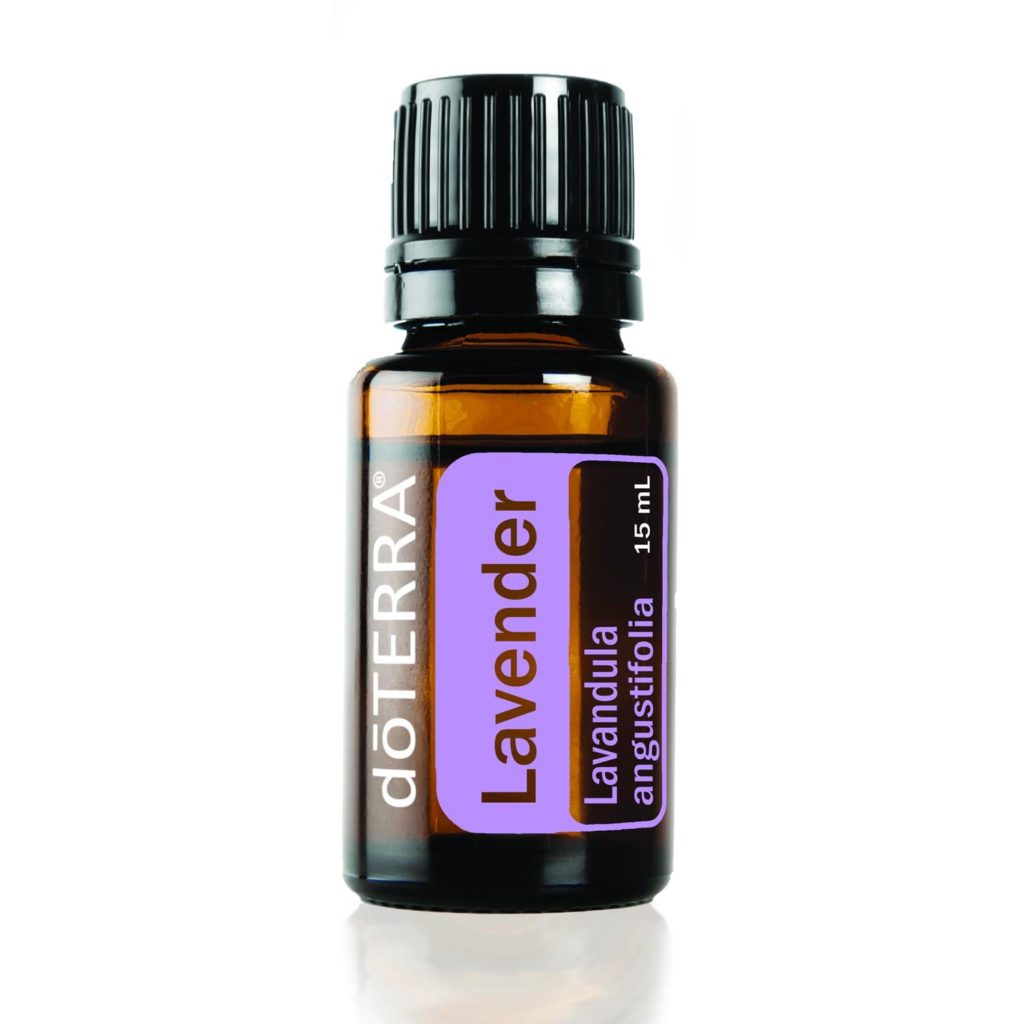 Lavender Essential Oil, with its centuries-long usage, is often regarded as a must-have oil in every household due to its remarkable relaxing and calming properties. Lavender Essential Oil has been extensively studied and proven to be safe for cats. It can be applied topically, used aromatically, and taken internally. If you have a small cat weighing under 15 pounds, it is advisable to use a diluted mixture.
Lavender Essential Oil helps to relax your cat in various situations such as separation, anxious feelings, thunderstorms, or stressful environments.
Copaiba Essential Oil by doTERRA

This oil provides support for the immune, digestive, urinary, respiratory, and nervous systems of cats. It can be applied topically and used aromatically. Additionally, diluted oil can be used for treating mild cuts in cats
Benefits of Copaiba Essential Oil:
Decreases negative emotions, and helps with stress and anxiety;
Relaxes sore joints;
Promotes lymphatic flow;
Supports the upper and lower respiratory tract;
Promotes general wellbeing.
Aromatic application
Diffuse as needed, the preferred method
Topical application, recipe by Lisa Powers
Carrier oil 80-100 drops, one drop of Copaiba Essential Oil. Apply one drop of diluted mixture on the area of interest.
TerraShield Essential Oil by doTERRA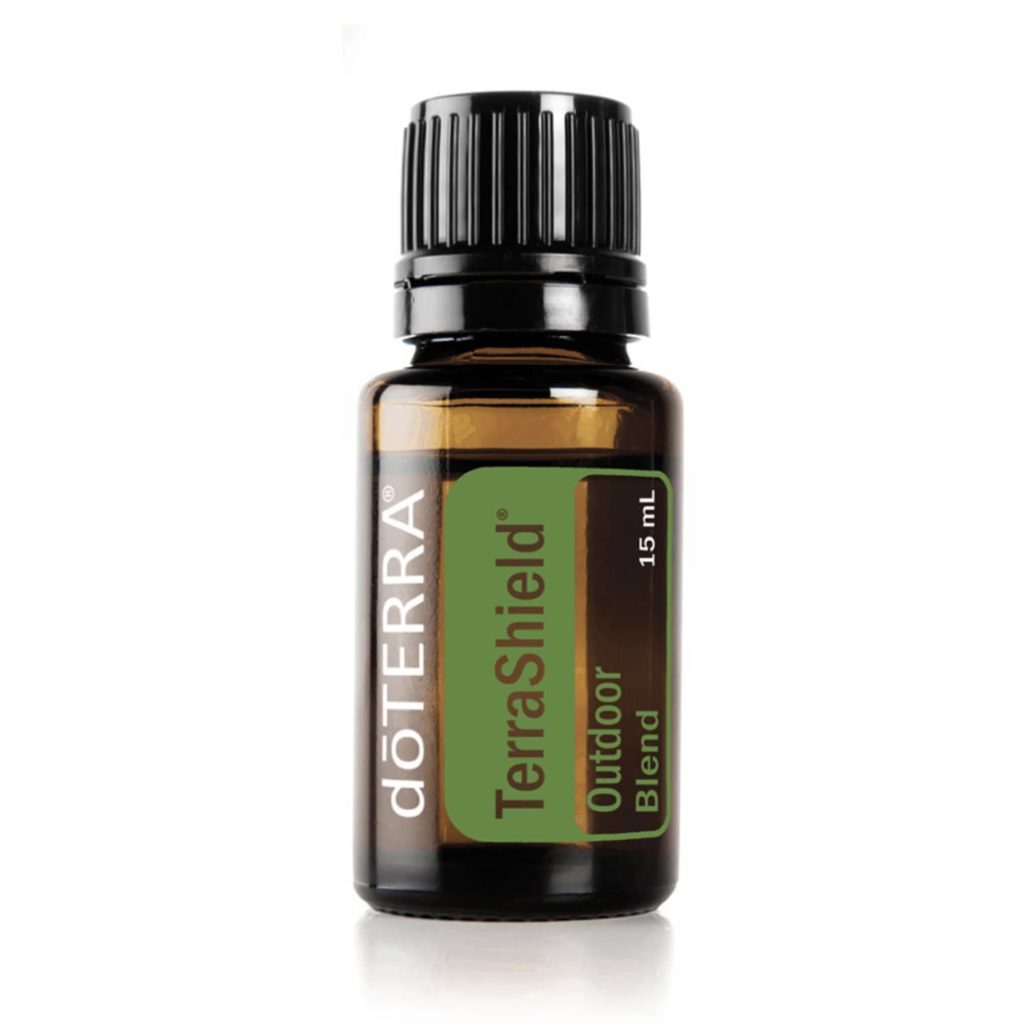 This oil is highly effective and safe, offering excellent insect repellent properties. When used topically in its undiluted form, it provides protection against insects for up to 6 hours. Terrashield serves as a fantastic alternative to similar products that contain toxic chemicals.
Recipe by Lisa Powers
Use 1-2 drops on your cat's collar before going outside
When you complete the kit of essential oils for your furry friend, you can try blending them for you diffuser. Here are a few more recipes by Lisa:
1
De – stress Blending Recipe (a great formula during thunderstorms and fireworks)
Lavender Essential Oil, 2 drops
Copaiba Essential Oil, 2 drops
Frankincense Essential Oil, 1 drop
2
Calming Blending Recipe
Frankincense Essential Oil, 2 drops
Lavender Essential Oil, 2 drops
Roman Chamomile Essential Oil, 2 drops
3
Breathing Easy Blending Recipe
Frankincense Essential Oil, 2 drops
On Guard Essential Oil, 2 drops
Breathe, 2 drops
4
Respiratory Support for Cats, recipe by Dr. Janet Roark
Cardamom Essential Oil, 5 drops
Arborvitae Essential Oil, 5 drops
Use a 1-2 oz spray bottle, mix the oils with distilled water or carrier oil (preferred). Shake well before each use, spray 2-4 times daily to promote healthy breathing
For more information visit Lisa Powers site: lisapowers.co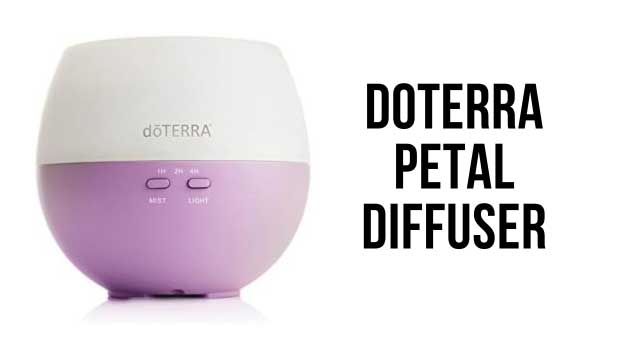 Is On Guard safe for cats?
Cats are highly individual creatures, and the safe usage of On Guard depends on various factors, including your kitty's health, age, grooming habits, and more. If you're considering using On Guard for your cat, it's advisable to consult with your veterinarian for guidance
Are doTERRA oils safe for cats?
The website Pet Poison Helpline warns pet owners to be careful if they want to use essential oils. They say you should never use the strong, concentrated form and avoid buying cheap oils. In a PDF manual on isvma.org, Doug Knueven suggests that doTERRA is a safe option for using essential oils on pets.
Is Copaiba safe for cats?
The safe application of Copaiba oils depends on various factors, as well as how cat owners intend to use them. Before applying the essential oil, it is important to educate yourself on the proper usage of Copaiba to ensure its correct and safe application
Is Frankincense safe for cats?
"Some veterinarians consider doTERRA to be one of the safest essential oils for cats. However, as noted by Dr. Peacock, inappropriate usage and improper doses are often the reasons why cats do not tolerate them
What essential oils are safe to diffuse around cats?
The safe application of essential oils for cats depends on several factors, such as the cat's health (including any disabilities or chronic illnesses), age (senior cats or kittens), and habits. If you intend to use essential oil diffusers around your furry friends, it is crucial to purchase only high-quality essential oils. Educate yourself about the different types of diffusers, both active and passive, and familiarize yourself with the list of toxic essential oils that should never be used around cats.

To begin, it is recommended to use diluted essential oils in areas that your cat cannot access or where they can freely move around without being directly next to or underneath the diffuser. Cats are meticulous about their cleanliness and may attempt to remove any oil residue to stay clean.
Are cats allergic to essential oils?
Some essential oils, such as those containing Tea Tree, thyme, or cinnamon, are toxic to cats and should never be used in any form. Additionally, cat owners should avoid purchasing cheap essential oils.

To begin, it is recommended to use diluted oils. If you observe any concerning symptoms in your cat, such as watery eyes, breathing difficulties, allergic responses, low body temperature, or aggression, cease the use of the oils and contact your veterinarian. It's also important to consider that your cat may be allergic to carrier oils, so consulting an experienced medical practitioner before applying essential oils is advisable.
What essential oils are good for cats?
Essential oils have the potential to be toxic to cats. Pet owners should not only be aware of which oils are safe for their cats, but also which brands they can trust. It is important to understand the appropriate dosage and how to use active or passive diffusers when introducing essential oils to their feline companions.
Will Frankincense hurt my cat?
It is not only the oil itself (Frankincense) that is important, but also the manner in which your kitty is exposed to the oil, the dosage, and other crucial factors that determine how to prevent any harm to your pet
Is Myrrh safe for cats?
doTERRA is regarded as one of the safest essential oil options. Nevertheless, it is recommended to consult with your veterinarian before introducing essential oils to your pet
What are the best essential oils for cats?
No essential oil or combination thereof possesses magical properties, and each pet is unique. Before embarking on their use, it is advisable to undertake a course, read relevant books, and consult with a practitioner to eliminate the risk of harming your four-legged friend. To prevent any issues with cats and essential oils, it's easy to establish a pet-free zone where you can freely use the oils of your choice
What essential oil is good for calming cats?
One essential oil that can help calm cats is lavender oil that has a calming effect and can help cats feel relaxed when they are anxious, stressed, or nervous. However, it's important to talk to a vet before using any essential oils on your cat to make sure it's safe for pets.
Is citrus essential oil safe for cats?
Citrus essential oils, such as those derived from oranges, lemons, or grapefruits, are generally not considered safe for cats. Exposure to citrus essential oils can lead to digestive issues, skin irritation, and even respiratory problems in cats. It is recommended to avoid using citrus essential oils around cats to ensure their safety and well-being.
DISCLAIMER: this article has been provided only for informational purposes.

This page contains affiliate links. If you make a purchase after clicking on the links, Meowpassion will get a small commission at no extra cost to you. We are dedicated to finding the coolest products for cats, cat owners and lovers, and we never recommend anything that we don't love or trust.