Being a cat owner brings a lot of happiness and joy into our everyday life. Our furry friends accompany us for many years, and it's our duty to provide all of the resources they need to be happy and healthy.
Unfortunately, like any human beings, our kitties might be depressed or aggressive and might be seriously ill or too old to be active and enjoy their life. However, it does not mean pet owners should accept a situation and not try to support their cat. Reiki for cats and pets in general is a good thing to consider. Recently I took two amazing online Reiki classes that have been designed by Lisa Powers and Kathleen Prasad.

*Post contains affiliate links

Lisa Powers – Animal Reiki Practitioner Certification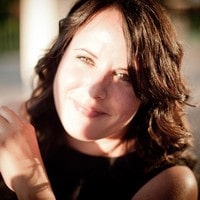 Lisa Powers, Reiki Teacher and Master, was introduced to Reiki 15 years ago and now she is also a Director of the International Reiki Organization. Lisa says that teaching is one of her passions, and you can indeed feel that throughout the whole pet Reiki training. This online Reiki course consists of a few modules and covers all of the basic topics you need to know to start energy healing your pets. I personally liked the step by step introduction into this holistic approach as it was very systematic and logical. Lisa explained and illustrated the basic terms you need to know such as hand positions, a mental room or a chakra system of animals. She also explained the history of Reiki briefly, explaining how this approach developed. A course participant gets recorded videos, and transcription in PDF form, which is very convenient as you can revise or come back to the material at any time you need. Lisa also recorded an awesome meditation that you can download and save, so you can start practising Reiki with your pet even during training.
This is one of the best animal healing courses online, and it is no wonder that Animal Reiki Practitioner Certification is the top rated course in Udemy. You need only 2 hours to complete this Reiki online training, and you can also schedule your attunement ceremony with Lisa to start performing Reiki for pets.
After completing the animal Reiki training that has been designed by Lisa Powers you will know:
A short history of Reiki and why it's good to use Reiki for animals;
What attunements are and how to work with Reiki symbols;
How to create a mental room and how to do distance Reiki for cats or other animals;
How to start, conduct and close an animal Reiki session;
How to perform Reiki for cats, dogs, horses and other animals.
Reiki can help to strengthen the connection between an animal and an owner. Reiki can help to maintain their health on physical, emotional and energetic levels. Reiki can help increase an animal's feelings of relaxation and reduce tension in anxious animals.
This online Reiki course will be useful for those individuals who:
have animals (cats, dogs, horses or small pets), live in farms and want to do Reiki for animals or pets;
are owners of a pet who is ill, stressed, has behavioural problems, etc. and want to help their pets;
practice Reiki on humans or themselves, and want to do distance Reiki for cats or Reiki for animals;
who work as a vet/ guide or help in shelters, and want to improve the animals' quality of life.
Sometimes pet owners and their pets need healing or support, and Reiki is the perfect energy healing technique, and it can be started anywhere and at anytime.
If you want to complete these animal Reiki classes with certification, you will have to pass a test with a minimum score of 85%.
More information – lisapowers.co


Kathleen Prasad – Animal Reiki Course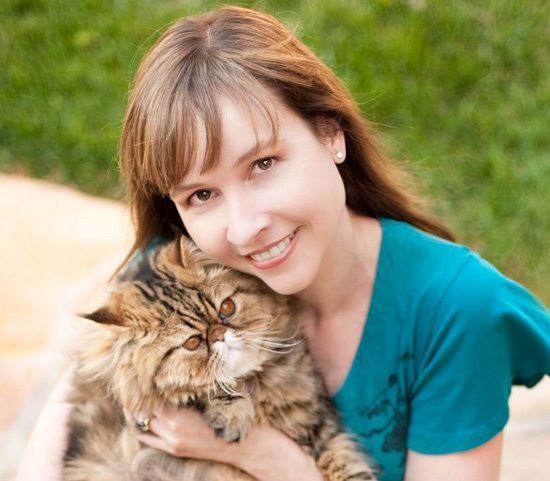 Kathleen Prasad is known as a pioneer in the area of Reiki for Animals. She designed the Let Animals Lead® method in 2004. Today it is a world-renowned teaching academy and one of the best centres for information on Animal Reiki in the world.
Kathleen offers a great variety of pet Reiki training, and I completed her Reiki for Cats course. This Reiki training online is tailor-made and dedicated to individuals who have, like or work with cats. Although you will find less information about Reiki for pets than in Lisa Powers online Reiki training, this online Reiki course will shift your state of mind and you will be able to understand your furry friend better. The Reiki for Cats Course will teach you to understand your kitty's signals and create a Reiki space (even if you are remote) where every cat will feel well.
During the course you will find how rich an experience with pet Reiki Kathleen has, as she shares a lot of personal experiences. From this moment you will know that each cat is unique, and his/her reaction is also one and only.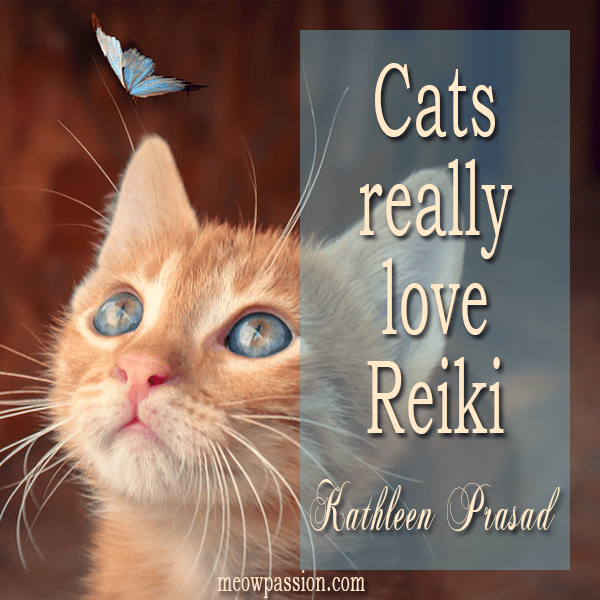 This online Reiki course for cats is a perfect match to Reiki practitioners of all levels, individuals who work in an environment with cats or are kitty owners.
The Online course Reiki for Cats consists of 8 short modules, transcriptions in PDF format and an amazing recorded meditation.
I want to learn more


Lisa Powers and Kathleen Prasad – what animal Reiki classes are the best?
Both animal healing courses are an amazing point to start performing Reiki for cats and are worth being recommended. If you are a multi-pet parent, stay in a multi-pet environment or want to take a basic Reiki course for pets, then Animal Reiki Practitioner Certification by Lisa Powers might be helpful for you.
If you are searching for a basic Reiki course for cats or you perform Reiki for humans and would like to do Reiki only for cats, then the Reiki for Cats course by Kathleen Prasad will suit you best.
Although if you want to perform Reiki for pets of different sizes, understand basic Reiki, and see the approaches of experienced Reiki Practitioners, then I would recommend taking both online Reiki courses. Without a doubt, these online Reiki classes are affordable and worth all of the time and money you will invest in them.
Photo and illustration
freeillustrated
birgl

Disclosure: This page contains affiliate links. If you make a purchase after clicking on the links, Meowpassion will get a small commission. We are dedicated to finding the coolest products for cats, cat lovers and owners and we never recommend products that do not love or do not trust.