Did you know that over 45.3 million American households own a cat (or rather, the cats have invited themselves into over 45.3 million homes)? – source Feline friends who are known to be friendly and curious have become a vital part in our life.
Cats are also known to be very sensitive to changes in their environment such as a new job of their owners if resulted in a new schedule, or appearing a new family member. The latter change might bring some stress in kitty life who needs time to get used to a new situation.
Cats like routine and waking their owners up at 5 am for a delicious first meal of the day. They are our little companions who want to know every little detail they could blackmail us with. If you are a happy cat parent who is expecting or has welcomed a new member in your family, you need to take care of safety of your loved ones.
In this article, we have reviewed the best bassinets for cat owners to be sure a newborn and cat(s) will get along well.
Adjustable bassinet for infants by Maydolly Store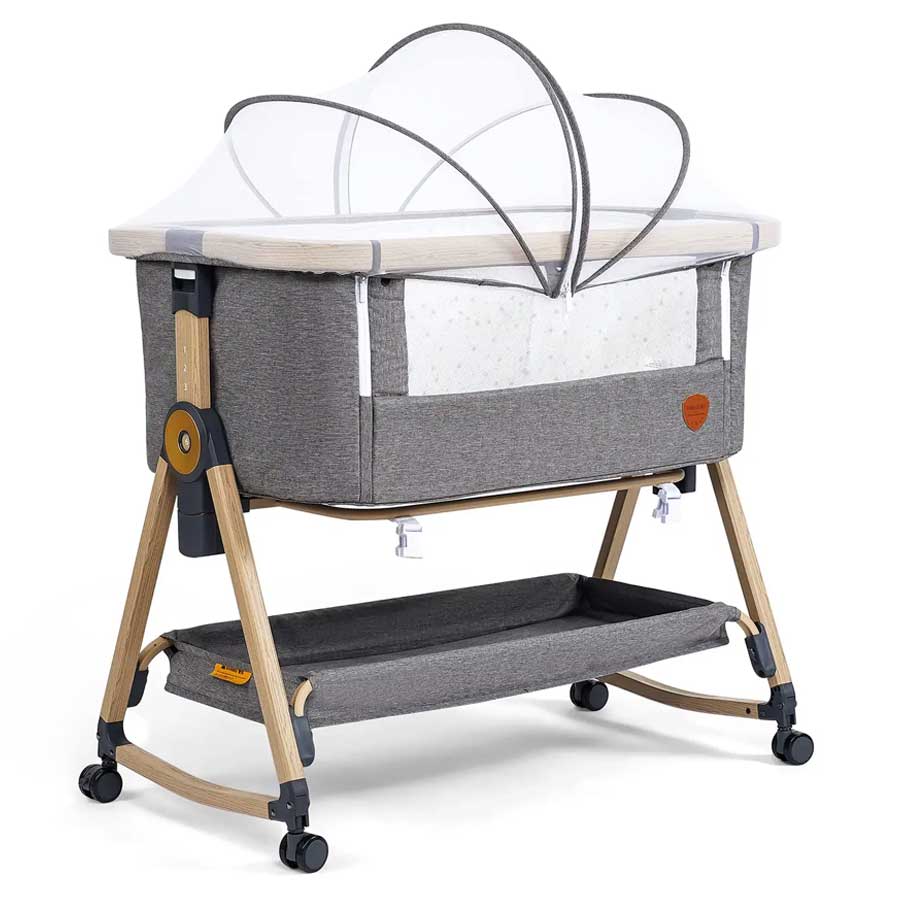 Made of comfortable and durable materials and a high-strength aluminum frame, this strong bassinet is easy to move to any room or outdoors, thanks to 4 wheels. Parents can assemble easily, no advanced skills or equipment are needed. 6 levels of height help to adjust it to any height you need. The Maydolly well-designed bassinet is pretty spacious, easy to clean and wash, and will make life of future parents easier
Baby bassinet by Dream On Me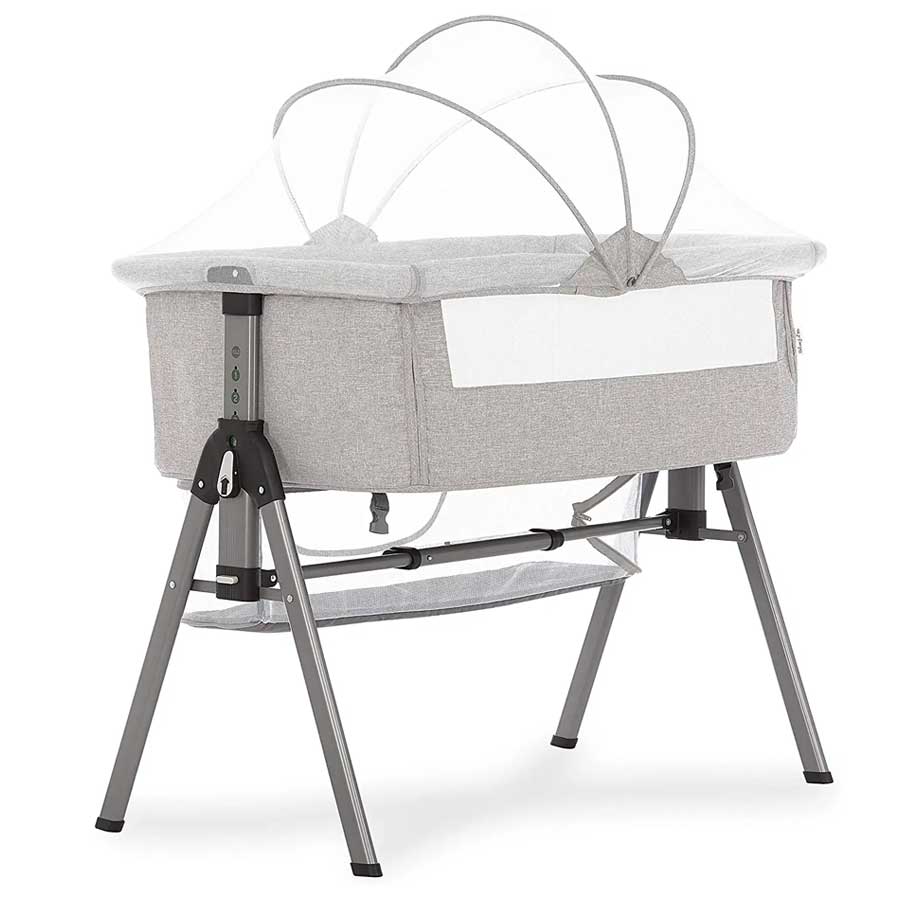 A functional bassinet with a high strength aluminium frame and six height adjustments. The cover is easy to remove and wash. Lockable wheels and controlled shake function make this bassinet a safe sleeping place for your newborn baby.
This bassinet with perfect details, good ventilation, and a mosquito net will be an optimal addition to the nursery.
Travel bassinet by ComfyBumpy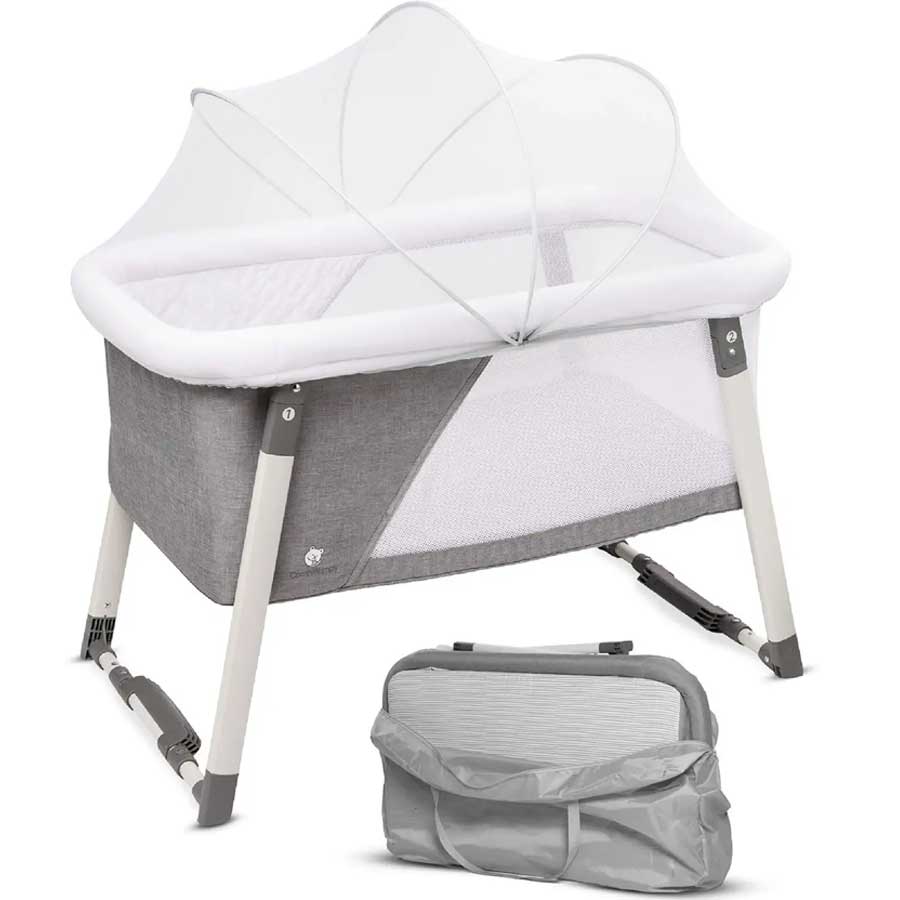 Who says cats, and their owners, do not love traveling and need to change their plans when a baby arrives? One fur baby and one human baby can get along if they both set boundaries. This secure bed with a stable and solid construction needs only a few minutes to assemble.
An amazing all-inclusive pack containing a soft mattress, washable urine pad, and mosquito net makes it a perfect choice for couples who love or need to travel. The cat-proof bassinet will provide excellent comfort and safety to your newborn.
A portable bassinet by Besrey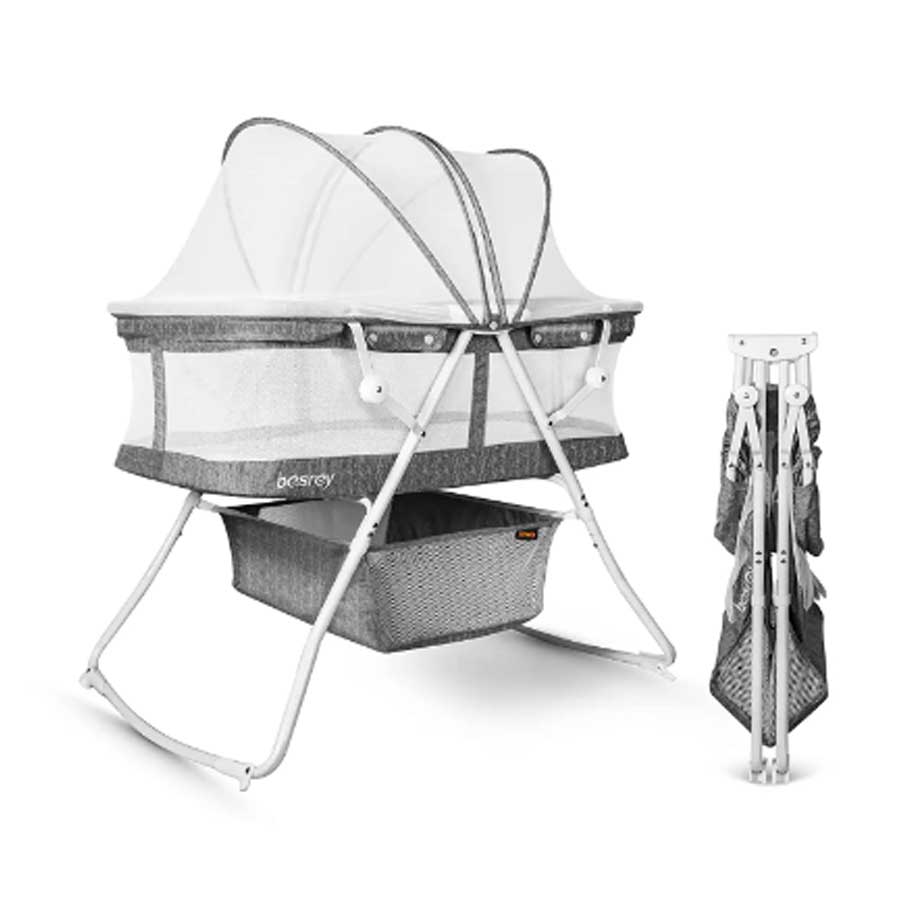 The easy- to- assemble bassinet of good stability is made of toxic-free materials, and gives comfortability and safety to your newborn.
For storage purposes, it contains a spacious storage compartment and is loved by most parents, with over 1,500 reviews. This multifunctional cat-proof bassinet would be a great choice for babies of 33-pound maximum weight.
YOU MIGHT BE INTERESTED IN
How to Keep My Dog (And a Baby) Out of the Litter Box with Door Buddy
Best bassinets for cat owners 🌟
With a huge variety of cat-proof bassinets, the choice is not so easy. Getting even the best one does not guarantee the new relationship will be trouble-free and peaceful. It doesn't guarantee completely getting rid of cat fur mysteriously appearing everywhere either. Thus, cat parents need to prepare their kitty for a new environment by training them not to jump on beds, observe fluffy's behavior and see a behaviorist in case of any alarming signs and changes in pet's behavior.
Also, while choosing a bassinet for your baby, check the product quality, weight and age limit to be sure it will be the safest sleeping place for your newborn.


*FTC Disclosure: This page contains Amazon Associate links. If you make a purchase after clicking on the links, Meowpassion will get a small commission at no extra cost to you. We are dedicated to finding the coolest products for cats, cat owners and lovers, and we never recommend anything that we don't love or trust.