At meowpassion when we are not curating content one of our favorite hobbies is curling up with an awesome book, a cup of Chai Tea latte or coffee, and with our furry friends.
We are really happy because nowadays whether we are interested in photography or style, pet behaviour or travelling, healing techniques or cat care, we see that cats are present in all different types of literature. Here are our favourite books that are must-reads for cat-owners and might be the perfect gift for cat-lovers. This is not the final list as we will be adding new books to the list, so it's worth checking back from time to time.
*The post contains affiliate links

Best Books For Cat Owners
It does not matter whether you are a first-time cat owner who is overwhelmed with how much you need to know to have a happy and healthy kitty or you are an experienced cat-parent who cannot resist having another cat or pet, these books are a great source of information that will guide you on everything you need to know to keep your kitty happy and healthy every day.

Catify to Satisfy: Simple Solutions For Creating A Cat-Friendly Home By Jackson Galaxy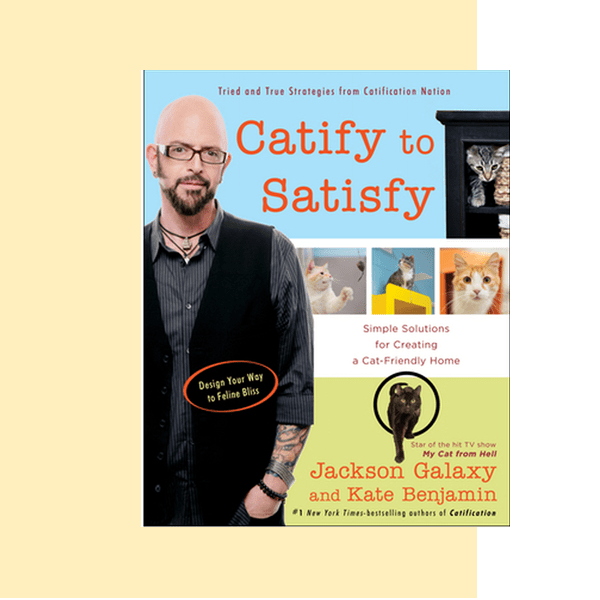 If you are a fan of Jackson Galaxy (his YouTube channel), this book won't be an undiscovered gem for you. However, if you have never heard about Jackson Galaxy, when you finish reading his Catify to Satisfy book you will become a fan for sure. This book is a must-read, particularly for those who wish to have a happy multi-pet household. Catify to Satisfy is the bible of Catification that will teach you how to design your house or apartment to avoid behavioural problems with your furry friend. If you are only planning or want to create a place where your kitty will be entirely happy, this book will guide you step by step on how to implement your dreams. You will find tons of examples, instructions and illustrations that help you better understand the main principles of Catification. Even if you do not wish to rearrange your place, but you do not understand why your cat doesn't like their scratching post you have just bought and why you need to create a base camp, then Catify to Satisfy is just for you.
If you are a cat parent and wants to find solutions for your kitty's bad behaviour, read this book and discover the solutions of Jackson Galaxy that always work.


Cat Owner's Manual By Dr. David Brunner And Sam Stall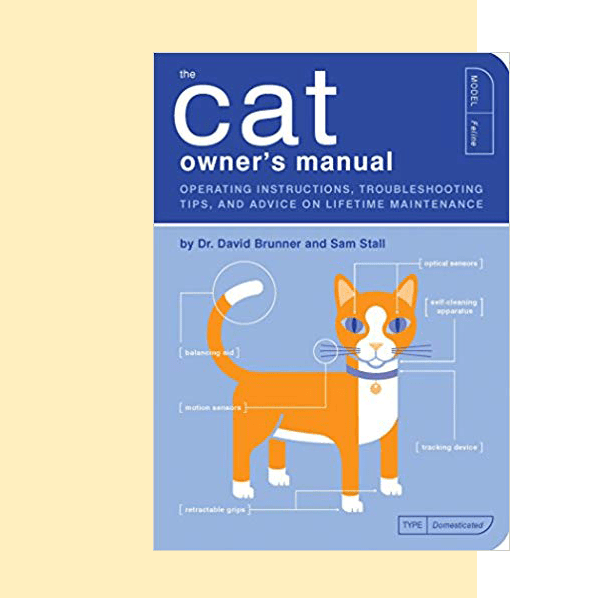 How does your cat detect his surroundings? What breeds are the most popular? What breed is the best for you? Should you take a kitten or adopt an adult cat? How can you train your cat? Does your cat hunt and bring dead mice to the doorstep? If you are reading these questions and ready to panic, then there is no need as the solution is really simple – A Cat Owner's Manual.
Dr. David Brunner, who has over 25 years of experience in treating small pets, and his co-author Sam Stall provides detailed instructions for inexperienced and experienced cat parents. We can say that this guide is a must-read even for individuals who are only considering bringing a cat home. Firstly, the book briefly explains the most popular breeds and this helps you understand what breed can be the best partner for you. So a family with small children won't be surprised to find out that a Birman cat might not be the best choice for them. Secondly, you will have a clear picture of expenses, problems and, of course, the unlimited pleasures that are related to owning a cat.
Cat Owner's Manual is one of the best books for cat owners, and should definitely be on their shelf. Of course, you might say that we can find everything on the Internet, and we totally agree with you. We also like listening to podcasts or discover amazing YouTube channels. However, when your kitty is stuck in a tree, bites electric cables or your furry friend uses your favorite potted plants as a litter box, do you have the time to check out proven solutions on the Internet? Frankly, we wouldn't be surprised if after reading the Cat Owner's Manual book even experienced cat owners will discover new things.
If you are not a big fan of reading then humorous pictures and demonstrations are yet another reason to have this book on your shelf.


Animal Reiki: Using Energy To Heal The Animals In Your Life By Elizabeth Fulton, Kathleen Prasad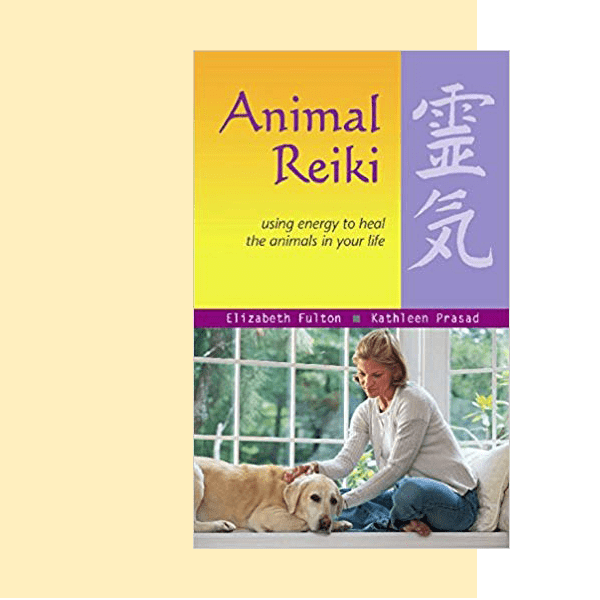 Kathleen Prasad is one of the most famous Animal Reiki practitioners, and is a co-founder of The Shelter Animal Reiki Association. She has also developed an online Reiki course for cats that we reviewed in this article.
The Animal Reiki book is a universal guide and might be interesting for cat-lovers and owners, as well as for Reiki practitioners who wish to heal animals. The book is an amazing introduction into the world of Reiki for animals, is filled with amazing personal experiences of Kathleen and will help you better understand your pet and their behaviour, e.g. situations when a cat does not want to participate in Reiki sessions. In this book, as well as during the course, Kathleen teaches you how to trust Reiki and inspires cat owners who have never heard about Reiki to start performing this healing technique.
BUY HERE


Best Books For Cat Lovers
Even if you do not have a cat, you surely know someone who is a cat-parent. Even if a cat does not wake you up at 4 a.m. it does not mean that you cannot learn from these amazing animals or spend an evening reading inspiring or motivational books.

How To Live Like You Cat By Stephane Garnier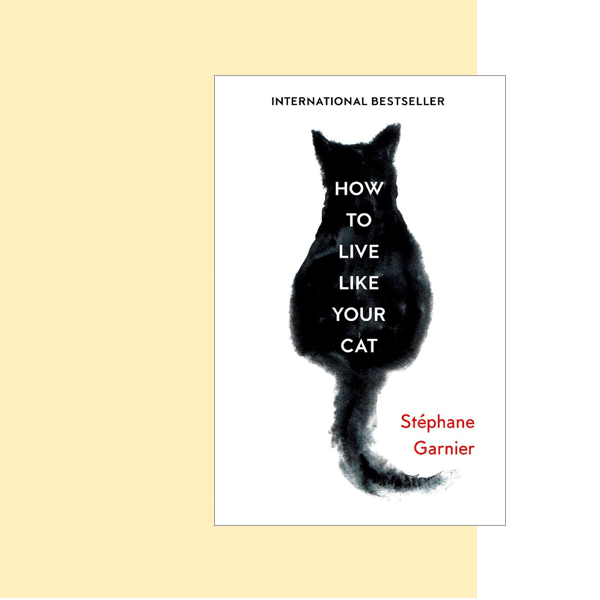 Owning a cat is very beneficial for an owner, and Stephane Garnier is an excellent example to prove that . He has been observing his cat Ziggy for 15 years, and wrote the book where he stated that a cat is the best life coach.
Does your cat always hurry and does what she/he does not want to? Does your cat always get what they want? Does your cat know when they should avoid conflict and care about their own comfort? Is your cat always natural, does not pretend to be someone else and does not compare themselves to other breeds?
How To Live Like You Cat is a must-read for anyone who wishes to master the perfect lessons of a comfortable and stress-free life. If you know someone who is in a hurry, has no time to relax and enjoy spending time with family or friends, then How To Live Like You Cat will be one of the best gifts for them.
BUY HERE


The Travelling Cat Chronicles By Hiro Arikawa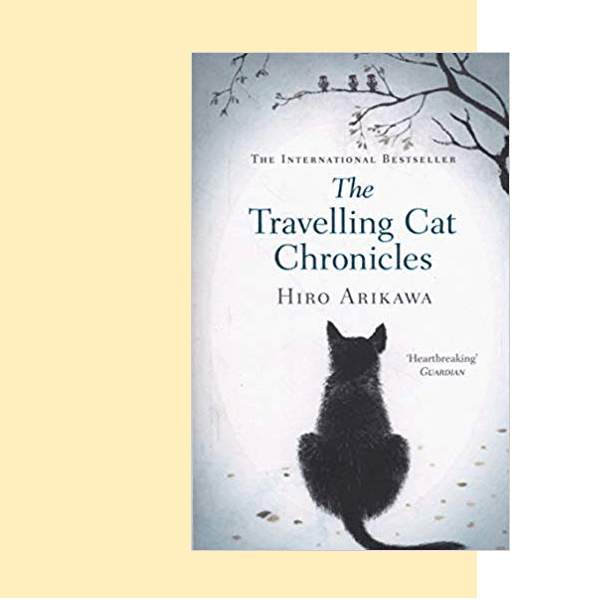 The Travelling Cat Chronicles is a touching story of the amazing travels of a man, named Satoru and his cat Nana.
The main narrator is the cat Nana, and you will discover how he (and cats in general) see our human world, what they feel and how devoted they are. The book is not only about the friendship between a cat owner and his cat but The Travelling Cat Chronicles is about Japan and its beauty, about family, responsibility, love and the sometimes difficult choices that we need to make. The book is easy to read and you will enjoy the humorous and philosophical conversations of Satoru with Nana while on their beautiful journey and the visits they make to friends and family.
Only by reaching the end of the book will you find the reason why Satoru set up this long and amazing journey. Hiro Arikawa masterfully lets you observe the life of those two and their relationship, and by the end of the book you will feel as though you are a participant in this beautiful story.
The Travelling Cat Chronicles is the perfect gift for those who love emotional books about friendship and relationship.


A Street Cat Named Bob: How One Man and His Cat Found Hope on the Streets By James Bowen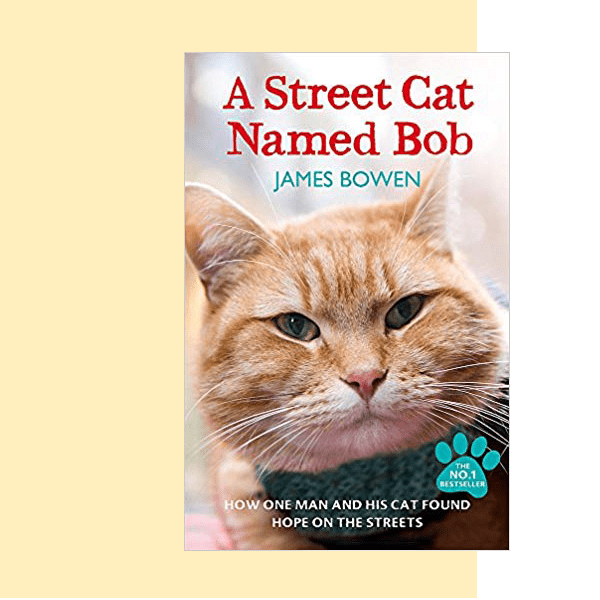 The international bestseller Street Cat Bob was written by a street musician from London, who could not make ends meet. One day James found an injured cat and took him to his apartment. At that moment the man even could not imagine how his life would change and a never-to-be forgotten friendship was born. Although James was finding it tough with money he took care of the cat. When Bob was back to health, James decided to let him free, but the cat had his own plans.
The book Street Cat Bob is not only one of the best books for cat lovers, it is also one of the best reads about the power of unconditional love between an animal and a person. This is a beautiful and real story that will be an amazing gift for those who need or want to see that a second chance is always possible if only they want to have it.

Disclosure: This page contains affiliate links. If you make a purchase after clicking on the links, Meowpassion will get a small commission. We are dedicated to finding the coolest products for cats, cat lovers and owners and we never recommend products that do not love or do not trust.