All cat owners and lovers need information that helps us have a happy and healthy kitty. Most times everyone is short on time or just prefers a visual form of content. It is no wonder that YouTube channels have become so popular over the last few years – they are convenient and a gold mine of information for cat owners.
However, with hundreds of amazing YouTube channels and videos, which channels or episodes should you watch or subscribe to, and where should you start from?
Good news – we have done this not so easy work for you. We have watched tons of different videos to offer this huge list of the best YouTube channels or videos. We have organised the list to help you find the answer to your question: Which YouTube channel (episode) is right for me? To make it as easy as possible we divided the YouTube channels into several categories.



DIY Catio Projects

1 EvanAndKatelyn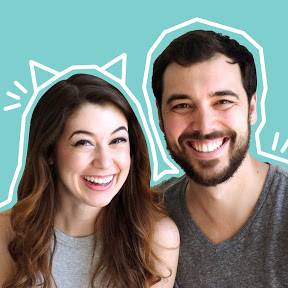 This channel does not need to say a lot, particularly for those who like DIY projects. Evan and Katelyn do lots of stuff together: woodworking, welding 3D projects and …. a catio. If you have always dreamed of building a catio to help your cat be safe outdoors, then this episode is right for you. A good mood and detailed instructions are guaranteed.
We built a patio for our cat… a CATIO
2 NextJeneration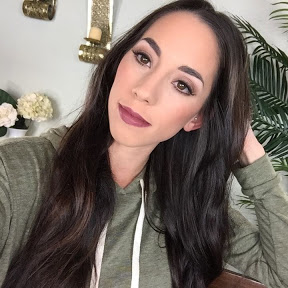 Yet another great tutorial on how to build a cheap and simple catio. NextJeneration is run by Jen, who gives you clear instructions that are supported by a detailed list of supplies in the infobox. You do not need to have professional tools or skill to build the catio, where your 4-legged friend will be happy.
DIY inexpensive outdoor cat house
3 Cuteness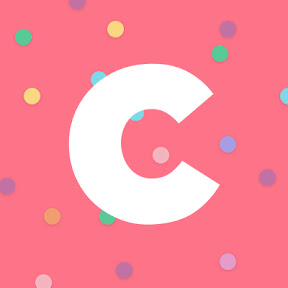 Can you imagine that you can even turn an IKEA bookcase into a catio? This episode will teach you how to make the transformation easily. (We do not recommend using hanging toys for cats in a catio).
Turn IKEA Bookcases Into A Catio
4 Kelly's Rambling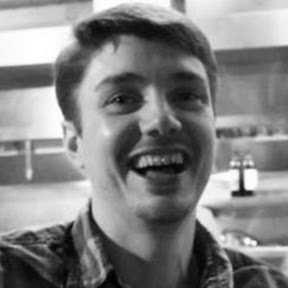 If your kitty wants to spend time outdoors, you can even turn your balcony into a catio. This episode will show you how you can make it and give your cat the catio they deserve.
I build a Catio (cat patio) on my balcony deck for my furry friends

DIY Cat Tree Projects

5 Curtis Lee Vest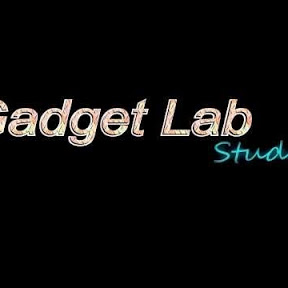 Owners of large cats such as Maine Coons will definitely like this video.This professionally designed and well-made cat tree will last for a long time and be sturdy enough to withstand anything your large cat does.
How to DIY heavy Duty Cat Tree
6 Alyssa Carvara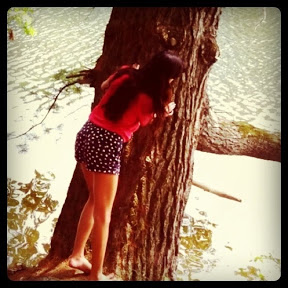 This DIY cat tree is made of only 2 crates (remember to use the non- toxic glue) All you need is time, a few tools and your own creativity.
DIY Cat Crate Tree
7 Mr. Build It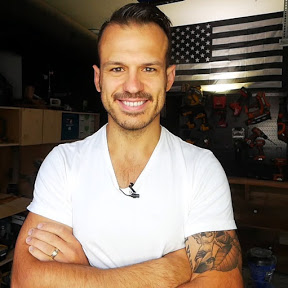 Yes, Mr. Build prefers dogs, but this piece of furniture is amazing. An awesome, professional cat tree house. However, to make it you will need skills and professional tools.
Ultimate Cat Tree House
8 Matt Heere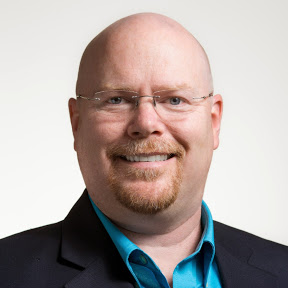 Even if you are not a cat owner or lover, you can build an awesome cat tree for a person who owns a kitty. Matt built the cat tree because his niece asked him, and this was a win-win situation: Matt, his niece and her cat were all left happy. Matt explains the process in detail, so you will be able to build this advanced cat tree with no issues.
Building a Custom Cat Tree
9 Freedom Cooking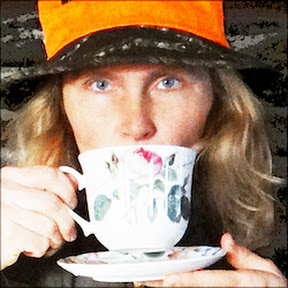 If you want to turn a simple cat tree into a multilevel centre, the only film you need to watch is Cat Tree – building a multi level cat entertainment center by Freedom Cooking. This cat tree will be the ideal solution if you have a garden, and your cat likes spending time outdoors. Your cat will be happy not only because they will spend more time outdoors, but also because your animals can scratch freely and climb safely.
Cat Tree – building multilevel cat entertainment center
10 John Barnes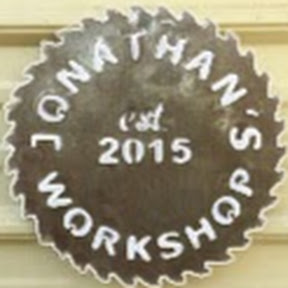 This channel is mainly about woodworking, with a mixture of other projects. One of the projects that is definitely worth watching is the wall mounted cat tree, that saves a lot of space and belongs only to your cat. This amazing piece of furniture can also be the ideal solution for multi cat households.
Wall Mounted Cat Tree
11 Industrial by Design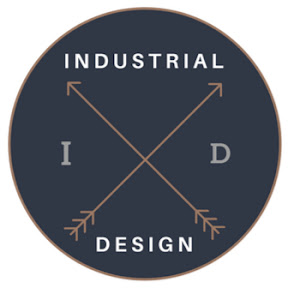 The channel is run by a design and technology teacher who wishes to inspire young designers. Without a doubt, the Wall Mounted Cat Tree, for less than $100, will inspire many cat owners who like industrial designs. As the designer says the project takes only 1 day to design and make, and costs less than $100. This is a great idea, particularly if space in an apartment is limited.
Wall Mounted Cat Tree for less than $100

12 Shaina Ensing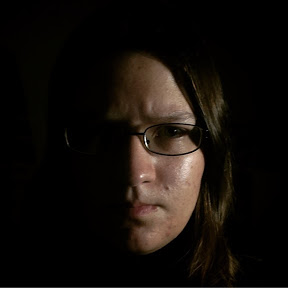 You do not always need to buy a new cat tree or supplies. Just look around for old furniture and let your imagination run wild and help you make your kitties happy. A good tutorial on how to turn an old ladder into a gorgeous cat tree is right here.
DIY Cat Tree
13 Jackman Works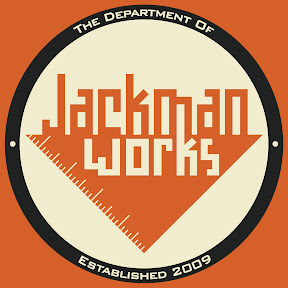 A cat tree is an amazing piece of furniture as it can be mounted in many places. Cats are known to be excellent observers, and many of them like spending time sitting by a window. The cat window tower will be an ideal solution for those owners who want to use window space.
Cat Window Tower
14 Cat Lessons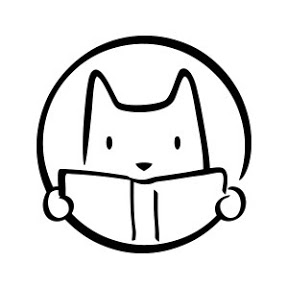 This channel has been created with the help of cats: Pincel, Yoda and Bunny, and is all about DIY cat projects. The episode on how to make a cat wall tree will teach you how to build this piece of furniture in high places, where your furry friends will be observing their surroundings.
How to Make a Cat Wall Tree
15 Rag 'n' Bone Brown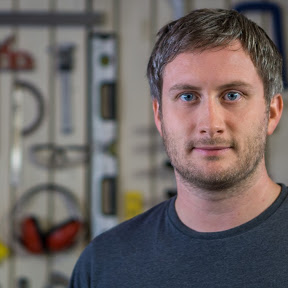 There are lots of ways you can create a cat tree. The Making A Cat Tree episode by Rag 'n' Bone Brown is one of them, and if you like working with wood, this video is right for you.
Making A Cat Tree


DIY Toys For Cats
Cats enjoy being entertained and stimulated by playing, and spending time with their owners in an active way. Although there is a great choice of commercial toys for cats, nobody knows your cat and their preferences better than the owner.
16 The Q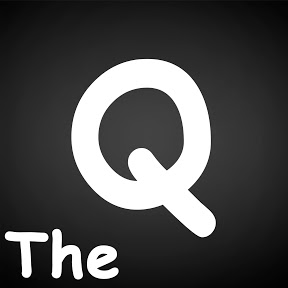 This scientific channel also likes cats, and one of the videos demonstrates how to build a very entertaining whack-a-mole game using simple supplies such as cardboard, PVC pipe, some wood and black textile. This game is even more than simple entertainment. It is an intelligence stimulator that helps you train the reaction and concentration of your 4-legged friend.
DIY Cat Toy Whack-A-Mole from Cardboard
17 SKM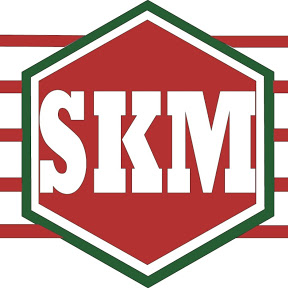 A creative and easy cat toy from cardboard that trains the concentration of a cat. Do not throw out old things or those items that you don't use any more. Instead transform them into stimulating toys for cats.
How to make a Amazing Cat Toy from Cardboard
18 Minimalist Vegan Lifestyle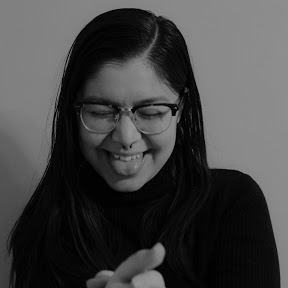 Every cat is very individual with their own character. Toys, that an owner finds amazing, might not suit their cat's taste. It is not a bad idea to create a simple toy by yourself, test it by playing with your fluffy friend and see, whether your pet likes it. Simple cat wand toys that might be easily done for your pets or for a shelter.
DIY Wand Cat Toys

19 Joeyful Dog and Cat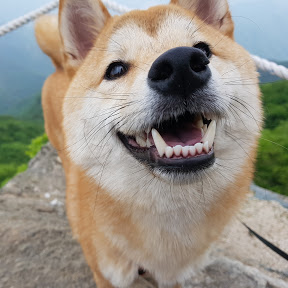 Another whack-a-mole game for your feline friend. All you need is cardboard and a few other simple supplies.
DIY Cat Toy
20 GoldieBlox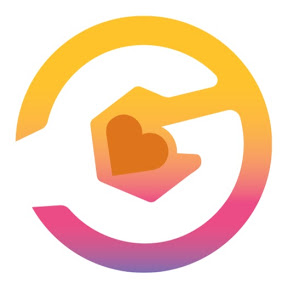 A simple project by Goldie who writes about herself as your DIY hacker, inventor, engineer and waffle enthusiast. Who does not want to pamper their pet? And what does a cat like the most? Yes, you guessed it – catnip. As Goldie says only about 20% of cats do not like it. Learn from the video how to make a simple fun ball with catnip.
3 Fun DIY Cat Hacks
21 EverXFun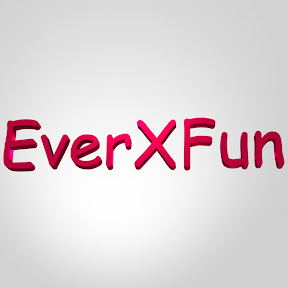 When we think about what toys might be created from the simplest materials, the number is limited only by your imagination. In many cases you need time and cardboard, and sometimes more space. Watch this video and build an amazing, minotaur free, labyrinth for your cats or kittens.
Giant Maze Labyrinth For Cat Kittens
22 Expert Eye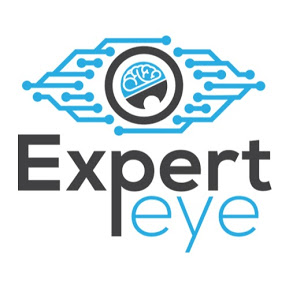 Are you sure that your cat has all the toys they need? Then build a fun playground. You will find all the supplies and instructions you need in this video.
DIY Amazing Kitten Cat Fun Playground From Cardboard At Home
23 Kinder miX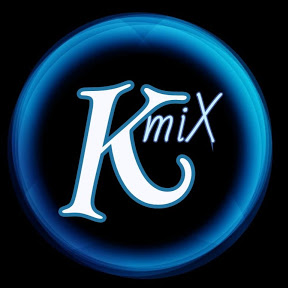 One more Youtube video on how to use recycled materials and build a labyrinth for your pets.
How To Make A Labyrinth For A Cat Made Of Cardboard DIY


24 Cat Lessons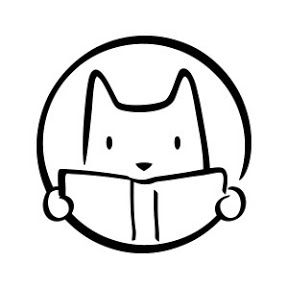 This channel knows everything about cats and what toys they like. Learn how to create an amazing mega cat puzzle toy that is made of kitchen paper rolls.
How to Make a Mega Cat Puzzle Toy
25 Jonasek The Cat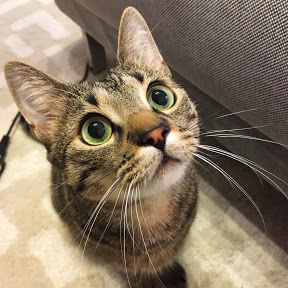 Jonášek has a very creative and lovely mum, who created an interactive cat puzzle box, that the cat loves so much that she cannot say how much time he spends playing with it.
Interactive Cat Puzzle Box DIY
26 Cat Lessons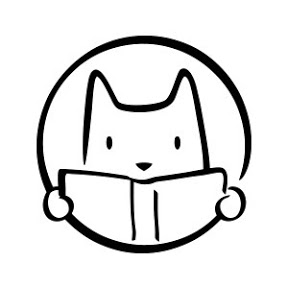 This channel is amazing! Simple cat toys that have catnip. Your pet does not only spend time hunting or playing, but the catnip also improves the mood of your animal.
How to Make a Catnip Toy For Your Cat


DIY Cat House
Every cat owner should provide all of the necessary resources to have a happy and healthy kitty. Cats adore having their own place where they can sleep or relax whilst not being disturbed
27 EverXFun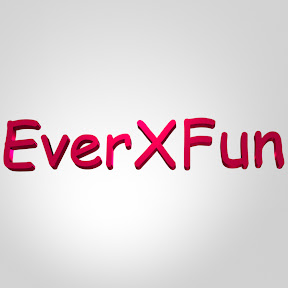 It is easier than you think to build a cat house. And you shouldn't limit yourself and your pet. What do you think about building a modern 2 floor house?
How To Make Amazing Kitten Cat Pet House From Cardboard
28 Cat Lessons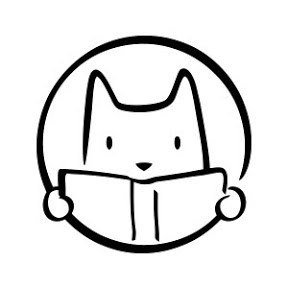 We would probably be very surprised if we couldn't find a video on how to build a cat house in this channel. You will only need cardboard and a few stationary materials.
Transform a Simple Box into a Cat House
29 Rag 'n' Bone Brown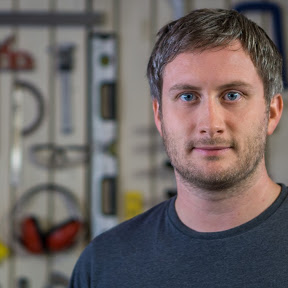 You can watch this video, follow the instructions and build a cat house for your feline friend. Or if you like this piece of furniture, but because of different reasons you cannot make it, visit the Rag 'n' Bone Brown shop on Etsy.
Making A Cat House
30 Guidecentral English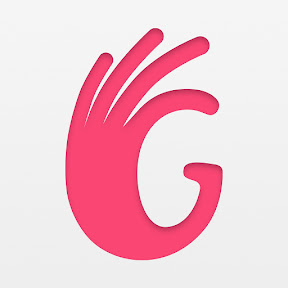 A simple cardboard cat house, that can be made by every cat owner or lover. Remember to use non-toxic materials.
How To Build a Cardboard Cat House
31 Rag 'n' Bone Brown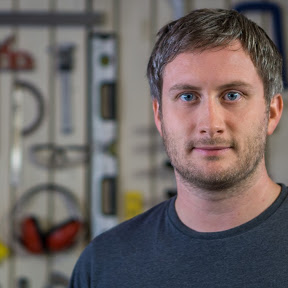 If you have a brother or a sister, or a neighbor or a friend, who is the happy owner of two cats, then watch this video.
Making A Cat House For Two
32 BAG-O-DAY CROCHET & MORE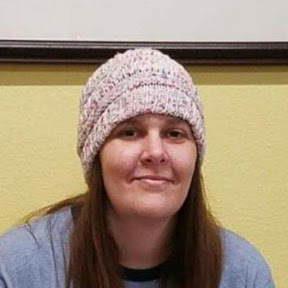 But what if you do not like working with wood or do not have tools? The answer is – crochet a house for your cat. With this video it is simpler than you think.
Crochet Cat Bed House


DIY Scratching Posts
A scratching post is a piece of furniture you should provide to encourage the proper behaviour of a cat, who has a natural urge to scratch. Before buying or making a scratching post we would recommend reading "Catify to Satisfy: Simple Solutions For Creating a Cat-Friendly Home" by Jackson Galaxy where you will find all of the most important information about the position of a scratching post, location and materials that are important to know and help you to choose the proper scratching post.
33 EvanAndKatelyn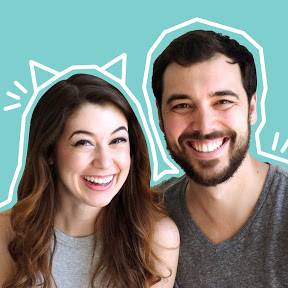 A simple and modern vertical scratching post that you can also take with you when you travel with your cat. This video is also a good example how the position (vertical or horizontal) is important for a cat.
DIY Modern Cat Scratching Post
34 Cat Lessons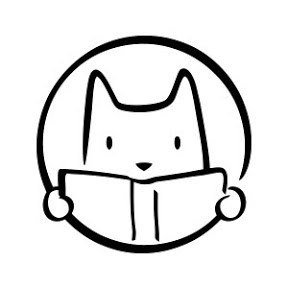 Simple scratcher that is made of cardboard, but can bring lots of happiness to your feline friend.
How to Make a Cat Scratcher
35 Cats and Pats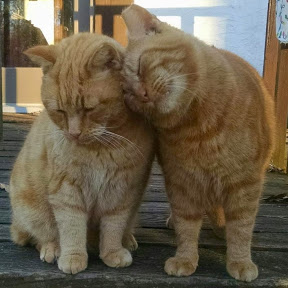 Awesome channel where the main role is played by shelter or rescue cats. If you want to build a huge cat scratcher, watch this video.
DIY Mammoth Cardboard Cat Scratcher
36 Purina Friskies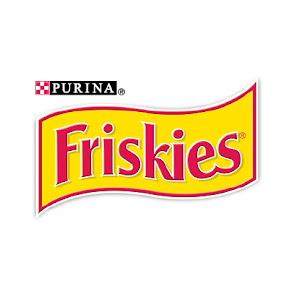 Everybody knows that cats are awesome. And Purina knows about it as well. A simple cat scratcher with a detailed list of supplies and instructions in the info box.
DIY Cat Toys – How to Make a Cat Scratcher
37 Sebastiaan Mollema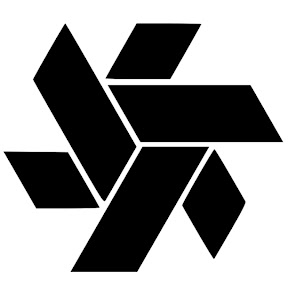 Have you bought a new piece of furniture? Do not throw away the cardboard and Sebastiaan Mollema will show you how to make an astonishing cat scratcher.
Cardboard Cat Scratcher
38 Random Ynad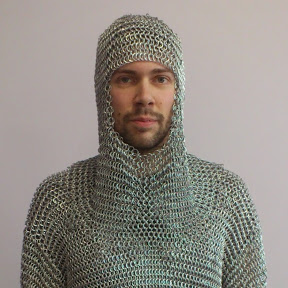 Are you fan of geometric shapes? Be inspired by this tetris scratcher for cats.
DIY T Shape Cardboard Cat Scratcher
39 Random Ynad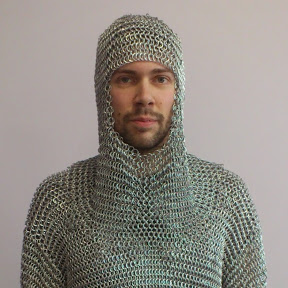 It seems that this guy likes making cat scratchers.
DIY Tall Gable Cardboard Cat House Scratcher Part 1

40 Ontario SPCA and Humane Society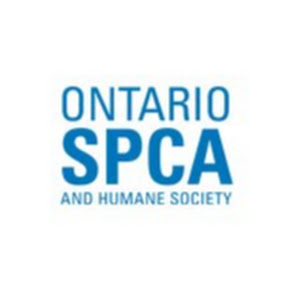 You can also combine toys with a scratcher. If you do not know how to do that, watch this video.
DIY Cat Toys: The Ultimate Cat Scratcher


DIY Cat Litter Boxes
Every cat owner knows what this is all about.
41 UrbnGoods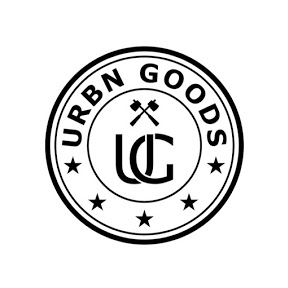 Professionally made hidden cat litter box cover. As Sam from UrbnGoods says this is an easy DIY project that anyone can do.
DIY Cat Litter Box Cover
42 Ben Tardif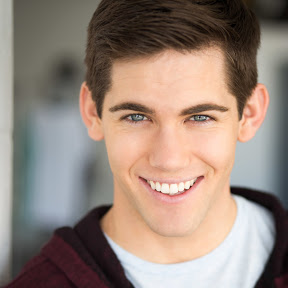 You do not need to buy a cat litter tray or even make it as a separate piece of furniture. This guy shows you how to transform an unused cabinet into a modern cat litter closet.
DIY Cat Litter Cabinet
43 NextJeneration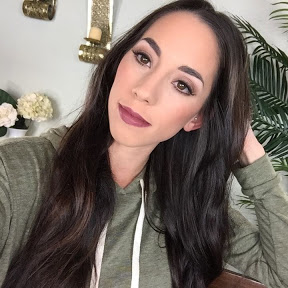 One more idea for an inexpensive and easy cat litter box.
DIY Hidden Cat Litter Box

44 Fix This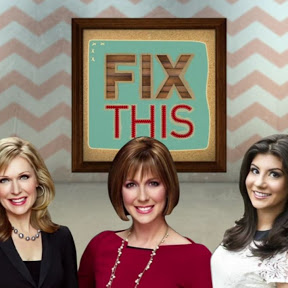 The Fix This team does not only love crafts, DIY's and home improvement but they also love cats. Watch this amazing transformation of a single standard piece of furniture into a modern black litter cabinet.
How To Create A Litter Box Cabinet
45 Hunker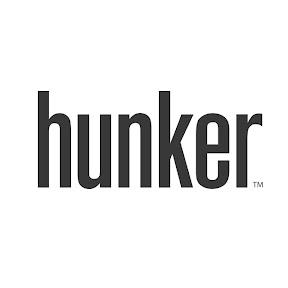 This stylish and modern plywood litter box, that will inspire every cat owner, has a simple design that perfectly fits every house or apartment.
Create This DIY Modern Plywood Litter Box
46 Fundamentally Feline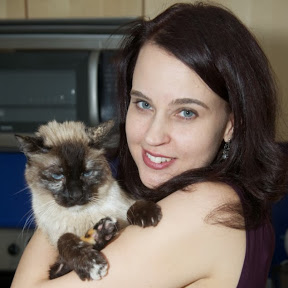 If you are not satisfied with commercially available cat litter boxes or you want your cat to have a bigger one and more space, then you will find detailed instructions on how to make a bigger cat litter box in this episode.
DIY The Best Litter Box

DIY Cat Beds
Cats are known to spend much time sleeping and relaxing. This piece of furniture also encourages your pet to sleep in one place. Remember to use only the best and natural materials for a bed for your cat.

47 Fashion Bulb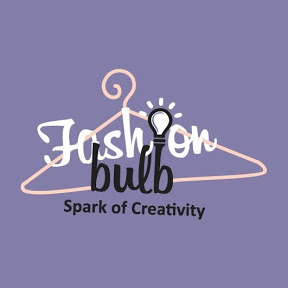 To make this modern and very comfy cat bed, you will only need only simple materials such as a cardboard box, an old blanket and some rope (or any other elements for decoration).
DIY Cat Furniture Ideas: How to Make a Cat Bed
48 EvanandKatelyn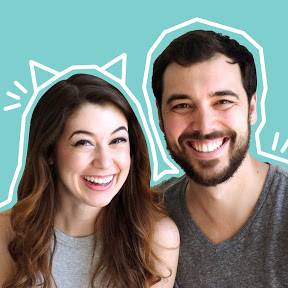 It is not possible to disagree with them, your cat will like this bed for sure 🙂
Ultimate DIY Cat Bed
49 Ohhio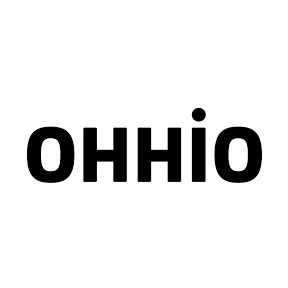 It is not surprising that big brands also like cats. This soft and stylish bed is designed by Ohhio and has one undoubted plus – the bed can be made by everyone.
How To Make a Cat Bed Using Ohhio Braid
50 EasyToSew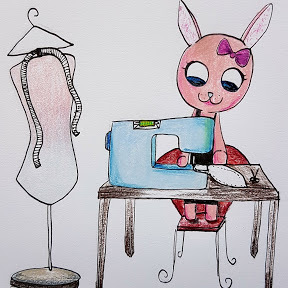 A warm and cosy sleeping place that can be easily sewn, washed and taken care of. If you like the design, you will find the template in the video.
DIY Cat Bed
51 Lia Griffith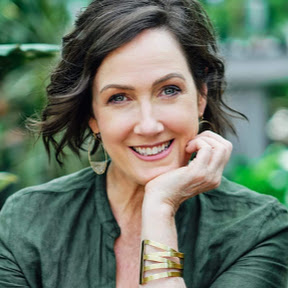 A wonderful project by Lia Griffith who loves creating and making things with her hands. Your kitty will be really content, if you make such a cat bed. You will only need cotton rope and a pattern.
DIY Cat Bed Made from Cotton Cord
52 Jesy Azalia DIYs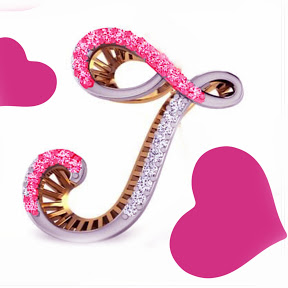 Can you make a bed, even if you do not have a pet yet? When you watch this video, your answer will unequivocally be a resounding Yes.
DIY Princess Bed For Pet
53 BeCozi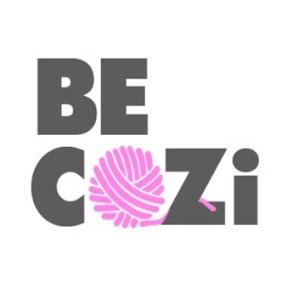 Do you have 30 minutes spare time? This is what you need to make this cosy and soft cat bed as well as, of course, Merino wool. The colours you can choose from are unlimited.
Hand Crochet Merino Cat Bed In Less Than 30 Minutes
54 Maggie Isley | Extraordinarily Nice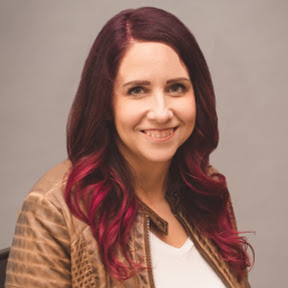 Cute wooden cat bed, that everyone can make.

DIY Cat Bed | Extraordinarily Nice
55 Rag 'n' Bone Brown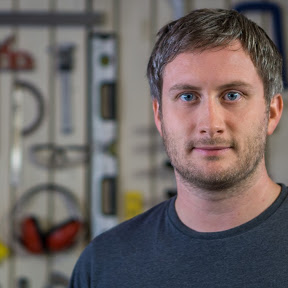 Cat owners who have limited access to tools,will find this video very interesting. More than that, this piece of furniture can also be used as bedside tables or night stands, and your kitty will be sleeping near you.
Making A Cat Bed Cabinet / HiKOKI Limited Tools Challenge
56 Everything Here!!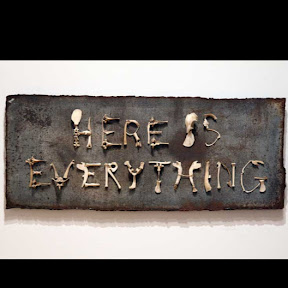 This amazing project will show you how to combine a few features – a cat bed and a scratcher. Simple, stylish and practical.
DIY Cat Bed and Scratcher-No Sew-super easy Cat Bed
57 Rag 'n' Bone Brown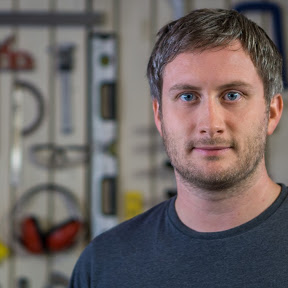 Who doesn't like a warm sleeping place? Make this cat bed near a radiator, and happy purring is guaranteed.
Making A Cat Radiator Bed
58 Hobby Lobby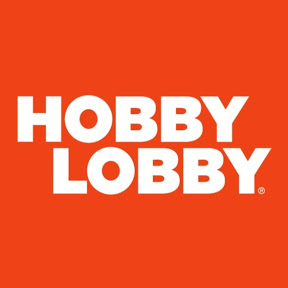 Cats, who are our life partners for many years, deserve only the best, so we can at least spend one hour and make them a tent.
No-Sew Pet Tent
59 thepoultrypeople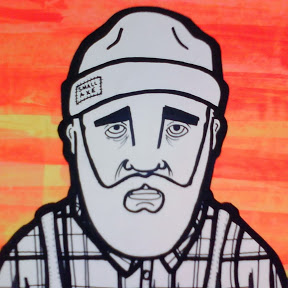 Do you like observing the stars with your kitty? This wood projects needs at least a weekend and pallets, non-toxic glue, screws and nails. As the author says you should also know what pallets can be used.
Pallet Wood Furniture Projects – DIY Moon Cradle for Cats
60 Spare Time Shop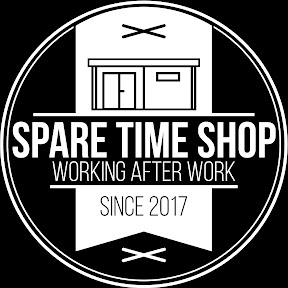 Meiisa, the designer of the CatPlanter brand (the interview can be found here) told us, that she started designing hammocks because her cats did not like beds.
If your pet is also not a great fun of beds, why not try hammocks? (You will find all types of hammocks in this article)
If you want to see how to make a standing hammock for your cat, you will find all of the instructions in this video.
DIY Cat Hammock / Build
61 Tahlia Yoo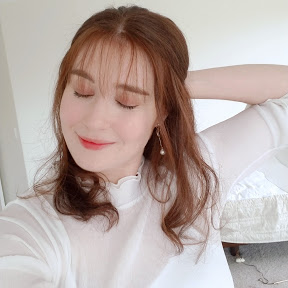 Yet another hammock project for cats, this one takes about 5 hours of work, as the authors declared. All of the needed materials are listed.
How to Make a Cat Hammock

DIY Cat Shelves
Cat shelves are a very important piece of furniture, where cats like observing their surroundings from. Shelves are easy to make and are a must have for multi-cat or multi-pet households.
62 Patrick's WorkShop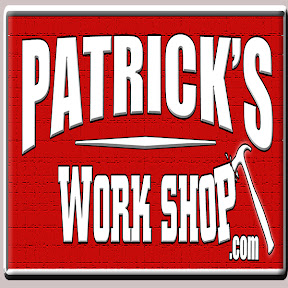 You do not need to have a cat to make a shelf. You can even make it for your cousin, who has pets. In this video you will see how to make a wall mounted cat shelf.
How To Make A DIY Wall Mounted Cat Shelf
63 2 cats and apartment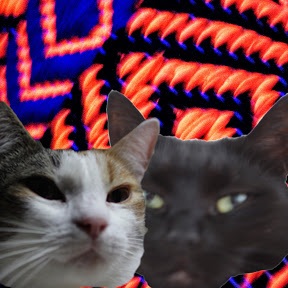 Some cats keep on playing with their favourite toys. Others might will be bored with the furniture they have already explored. When an old scratching tree is not enough for cats, you can watch this video and you will know how to build shelves for your pets.
Building DIY Wall Shelves for Cats

DIY Window Cat Perch
Cats can observe their surroundings all day along. Make this piece of furniture to help your kitty feel comfortable.
64 Joe Lydic
Simple, practical and easy to make window cat perch.

How To Make A Window Cat Perch
65 Homedit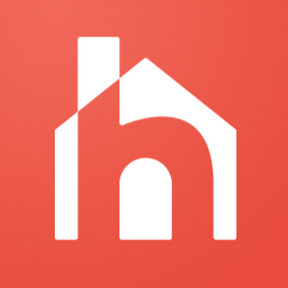 We are in full agreement with Homedit that instead of trying to rearrange the furniture in your house or apartment, you should make this quick and easy cat window perch.
DIY Cat Window Perch

DIY Other Ideas
Every cat parent loves their cat unconditionally, and our furry friends inspire us to create unique projects for them.
66 Kinder miX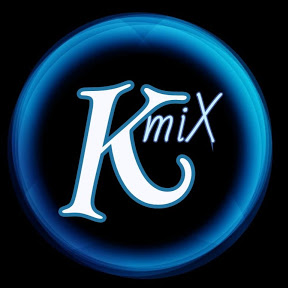 Regular physical activity is very important for a cat to stay healthy. If you do not have time to play with your cat regularly, you can make this wheel from cardboard.
Cats Running Wheel From Cardboard
67 Cat Lessons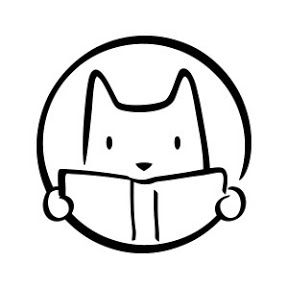 Not only do children love puzzles, but cats do too.

How to Make a Puzzle Tube Toy For Your Cat

DIY – Food Related
If you think that YouTube channels are only about entertainment, you are absolutely wrong.
68 Bubble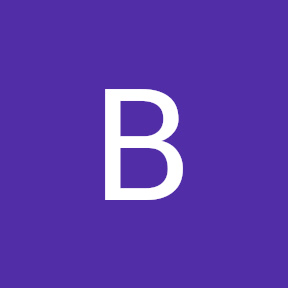 Water is essential for a cat to be healthy (Read our article). But your cat might not be interested in drinking it and that might cause health issues. To help your cat live long and healthy, you can make a water fountain.
Easy guide with step by step instruction on how to make a water fountain with filtration for your cat. You do not need any professional tools for this project.
DIY Cat Water Fountain
69 Scrap wood City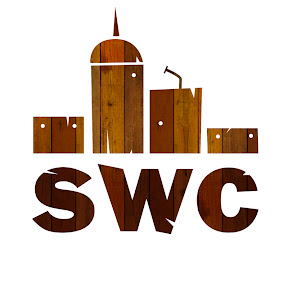 If you like woodwork, you can make a personalised bowl for your pet.
DIY Turned Bowl For Cat Food
70 Ntrobotics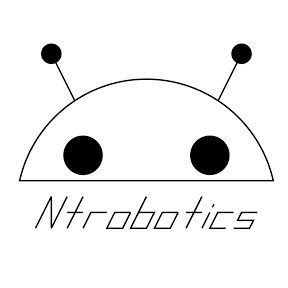 We reviewed High Tech products for cats in this article. However, you can even build an automated feeder, using 3D technology and managing it over your Internet connection. Your cat will never be hungry.
DIY Project: IoT 3D Printed Pet Feeder

DIY Cat Outfits
If you are a cat owner, you know that every cat sometimes needs to wear clothing. In case of elderly felines or some hairless breeds such as the Ukrainian Levkoy, clothing will help animals maintain a comfortable temperature.
71 Pudge theCat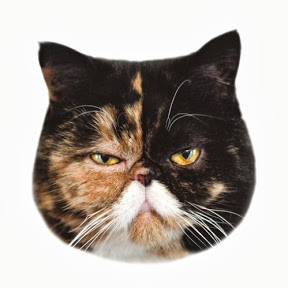 Even girls like combining their style with men's accessories.

How to Make a Cat Bow Tie
72 Quentin Bengalí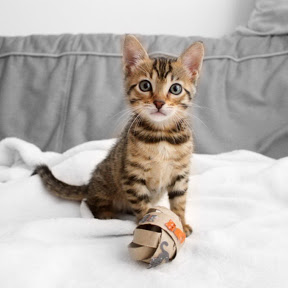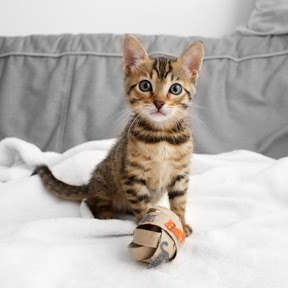 You can use an old sweater or an old sock to make a fancy sweater for your kitty.

DIY – Cat Sweater
73 Lene Eik | Emma The Kitten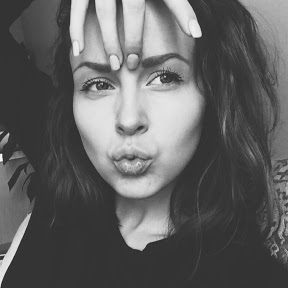 Another video tutorial that shows simple steps on how to transform a sock into a comfy sweater for your fluffy friend.

DIY Sock Sweater For Your Cat – Emma The Kitten
74 rachelbeth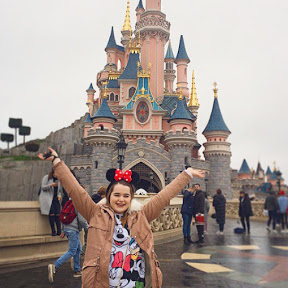 If you want to create a personalised a collar for your kitty, this video might be helpful for you.
DIY Cat Collar
75 Queen's Home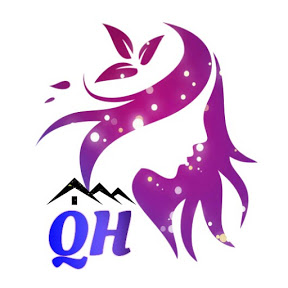 If you are not happy with commercially available collars and want to make an individual project, this is an amazing video that is worth watching.
DIY cat collar tutorial || How to make cat collar at home
76 Rachel Weiland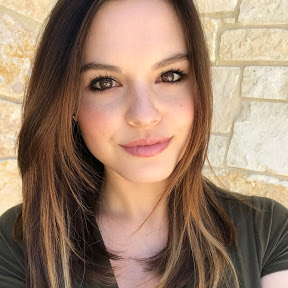 Another creative cat mum, that designs awesome cat bow ties.

DIY Cat Collar Tutorial | Bow & Bow Tie
77 Doodlebug Craft Finds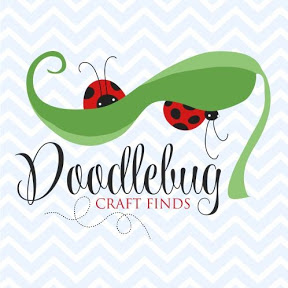 We all know how important safety is, particularly in the case of cats who like exploring unknown places. This tutorial shows how to make a safe breakaway cat collar.
How to Make a Cat Collar
78 BAG-O-DAY CROCHET & MORE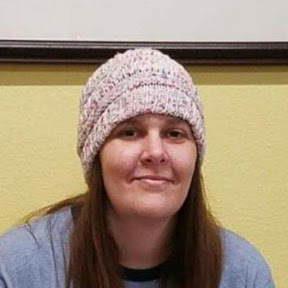 Why not pamper your friend and make a comfy sweater for them?

How To Crochet Steven's Striped Sweater Crochet Cat Sweater Tutorial
79 Jackson Galaxy
There is no need to say too much. Jackson Galaxy is probably the most well-known cat daddy in the world and an author of many books that should be a must read for every cat owner, who wants to understand what their kitty really needs.
Channel: Jackson Galaxy
80 Relax My Cat – Relaxing Music for Cats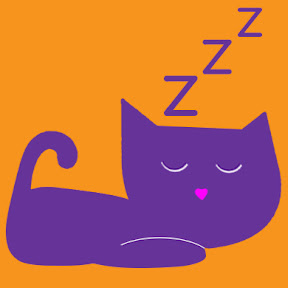 This is a wonderful channel with relaxing music for your 4-legged friend. With over 328,000 subscribers with. music and films for cats it helps animals with problems such as anxiety, sleep problems or boredom. Of course, you should remember about regular playing sessions with your cats. However, who refuses to listen to relaxing music after activity time with an owner?
Channel: Relax My Cat
81 Rachel and Jun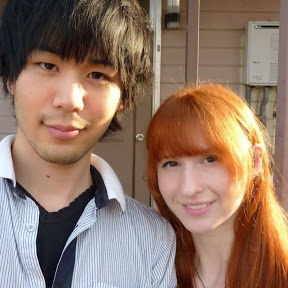 Probably one of the most famous channels, where the main actors are also their 3 cats. If you want to know how to manage a multi cat household combining American and Japanese styles, subscribe to the channel and become one of their 2.3 million subscribers.
Channel: Rachel and Jun
82 JunsKitchen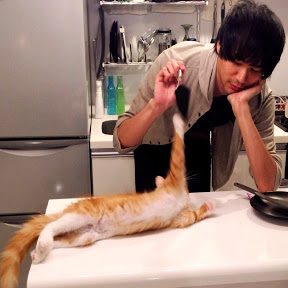 Jun is also a great fan of cooking. Can we combine both hobbies? Yes, in this video he explains how he taught them to give a paw. But the channel itself is about cooking and cats.
Channel: JunsKitchen
Video: How I Trained My Cats
UPDATED 01.2022
83 DIY Xplorer

DIY Xplorer channel is a 1-year old channel publishing one or two videos monthly, and many of them are about awesome ideas for kitties. We like the tutorial on how to build a 12ft long catio between two windows, but their other ideas also help you build cool things for your kitty. 

83 GoodlyEarth

A cat dad who was inspired by his 3-month old Bucky to catify their house. A playground with many elements and a climbing system to entertain the cat will be an inspiration for cat parents who wish to create a play and rest area for their furry friend. Ultimate DIY Indoor Cat Playground You Can't Miss

84 A Butterfly House

 A cat ball bed with a price of $200 online can be built for a total cost of $50 and approx. 8 hours of your work. If you like doing DIY projects to personalise your home or apartment, you will find instructions in the video by A Butterfly House
85 Micol And Other Animals

If you are a fan of simple Scandinavian design you wil like this video by Micol And Other Animals who easily transformed an Ikea coffee table into a stylish litter box.

86 CloudPusher

It's a known fact that cats like sleeping or swinging in hammocks. If your kitty has none, watch this video by CloudPusher, and even if you are a first-time user of Macrame, this tutorial is self explanatory, you will enjoy the instructions, and your kitty will like the final result.

87 Helpful Vancouver Vet

We are so happy the popularity of Helpful Vancouver Vet channel has been growing so fast. When we first came across the channel, there were only a few thousand cat parent subscribers. All kitty issues are explained in a simple way from a medical point of view by a highly professional expert. 😻There is no more need to search for answers to your questions on the Internet where health related information might be more harmful for your cat than helpful. Subscribe to Helpful Vancouver Vet 🚀, get access to the most reliable information or ask dr. Burstyn in his Q&A sessions.