It's the best time of the year for magic, festive shopping, and to find a calendar with cats for yourself, friends or family members. That's why we are rounding up the best 2022 calendars for all of your cuddling needs.

2022 wall calendar with illustrations by Harry & Zanna Goldhawk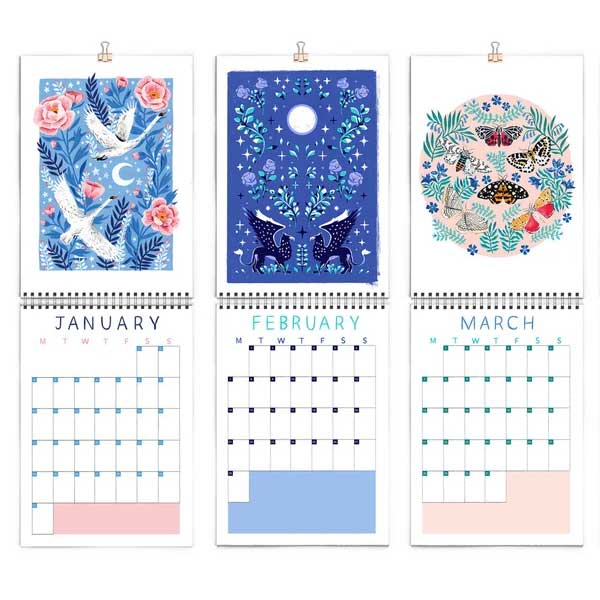 This cute cat calendar with a collection of 12 beautiful illustrations by Harry & Zanna Giioldhaw is printed on paper of great quality. The A4 prints are shipped with a gold clip, and you can make notes or write plans on it. Enjoy the collection that comes with elegant lines, vivid colours, and aesthetic backgrounds.

Charismatic cats 2022 calendar by Alex Clark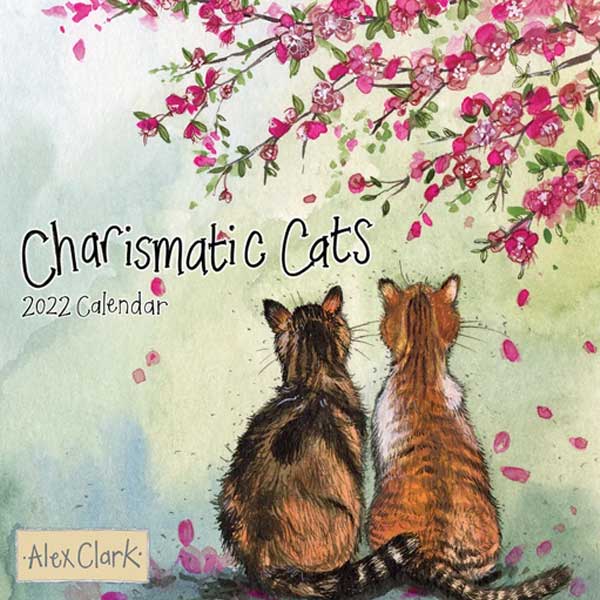 This beautifully illustrated 12-month calendar by Alex Clark will be a wonderful gift for cat lovers. The calendar has squares for you to note everything you need to remember and features artist's paintings that will warm your heart with lovely cats for the next year.
These cat calendars are a 12-month collection of art from Wes Hargis. Each month will feature a different feline that is associated with a different zodiac sign. The focus of the calendar is the clever combination of both zodiac symbols and kitties.

The dancing cat calendar 2022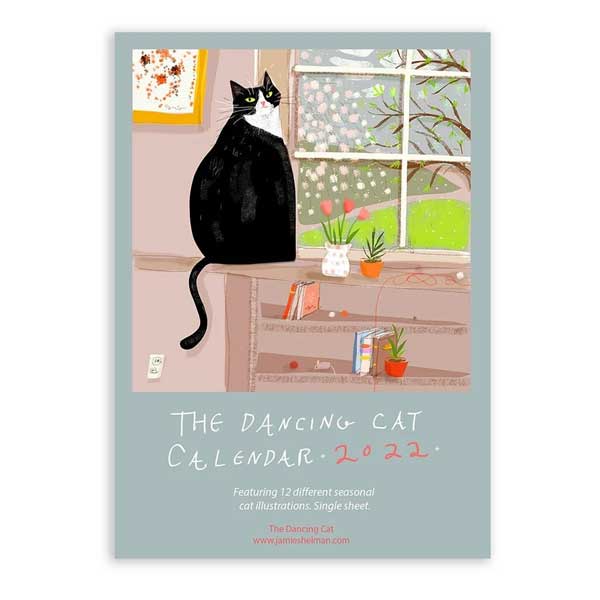 The classic single sheet calendar of the past is back for the new year! A collection of 12 seasonal cat illustrations that delight and bring joy throughout the year to anyone who is lucky enough to have one!

LM calendar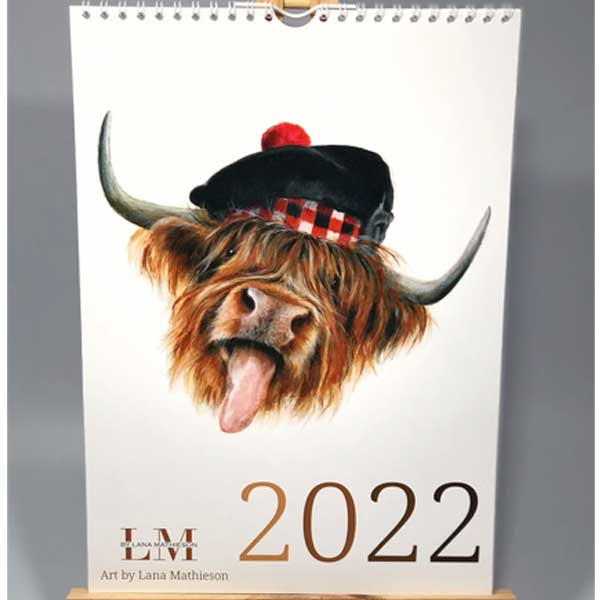 Filled with fabulous illustrations by Lana Mathieson this calendar can be found in the artist's shop on Etsy. Fun and cute, we are sure this calendar will brighten up the year 2022 a bit more.

Animal adventures calendar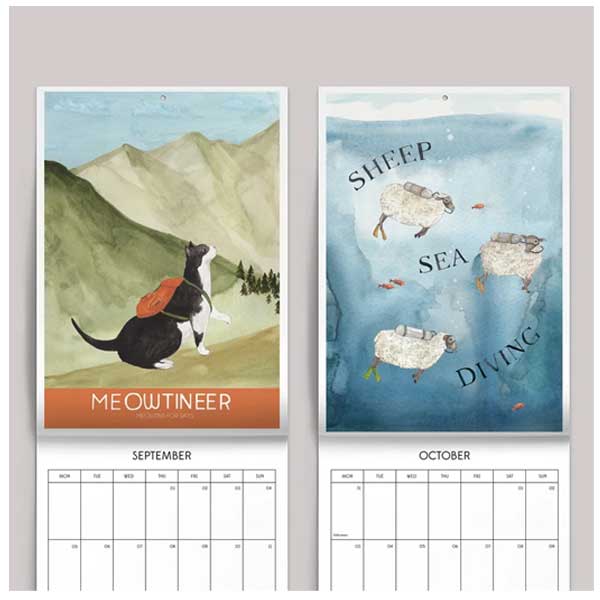 Maybe you think animals are too adorable to do anything more than cuddle with all day? The illustrated calendar Animal Adventures provides a range of adventures for each month of the year and includes a full A4 page with grids to note important information on. If you are searching for a perfect calendar with humorous illustrations, grab this one.

Animal art calendar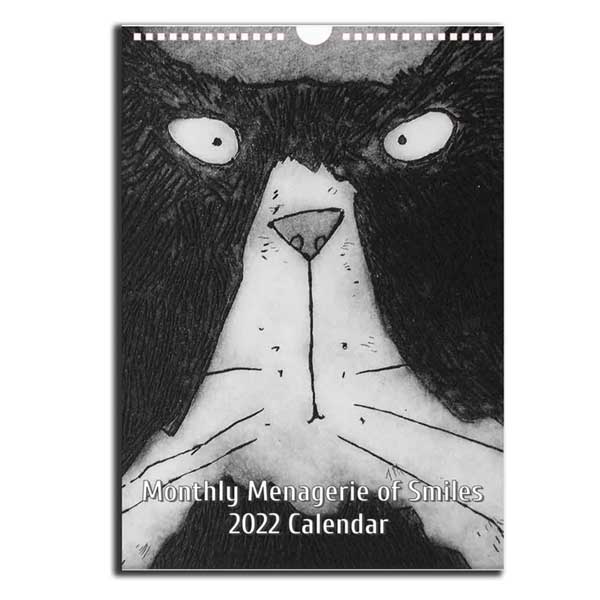 If you can't get enough of animal art, this Animal Art calendar by Lucy Gell is the one for you. The artist has illustrated a different animal that will bring a smile to your face each month. It comes in A4 size with 14 pages, and is printed on high-quality paper with a matte finish.

Cat wall calendar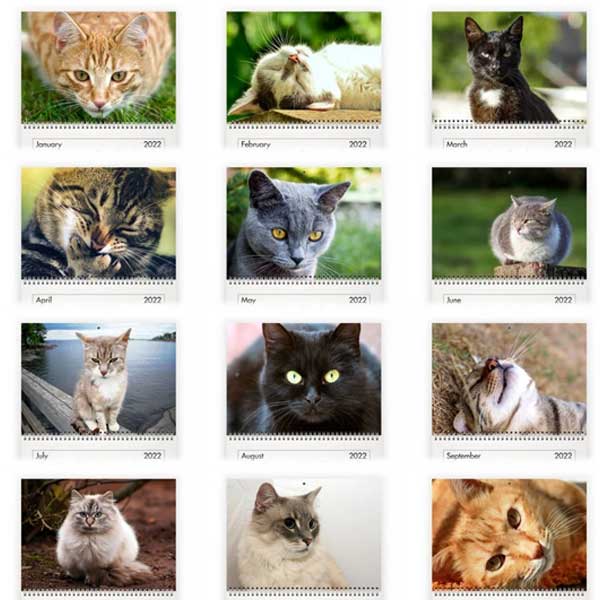 Great quality and beautiful images of cats will delight you during the whole of 2022. The perfect place to note important meetings and reminders, and it celebrates our 4-legged friends.

Hello? Animals on the phone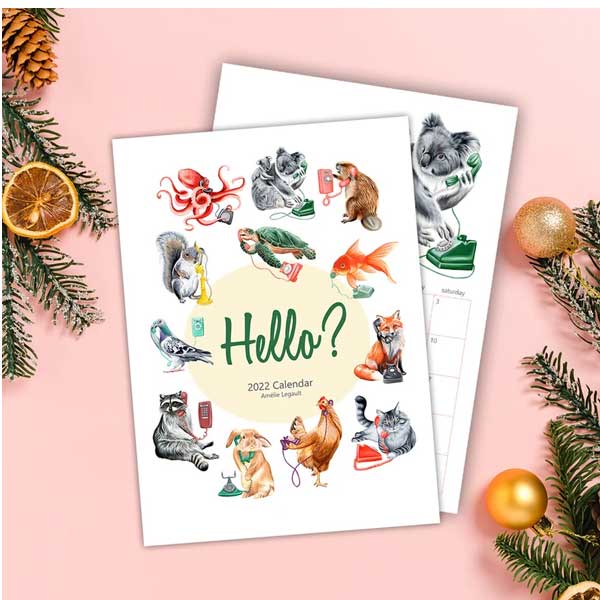 This calendar by AmelieLegault is filled with gorgeous illustrations of 12 cute animals on the phone. If you know someone who always forgets to call, this gift will help them organise their day and become more productive.

Cats and plants calendar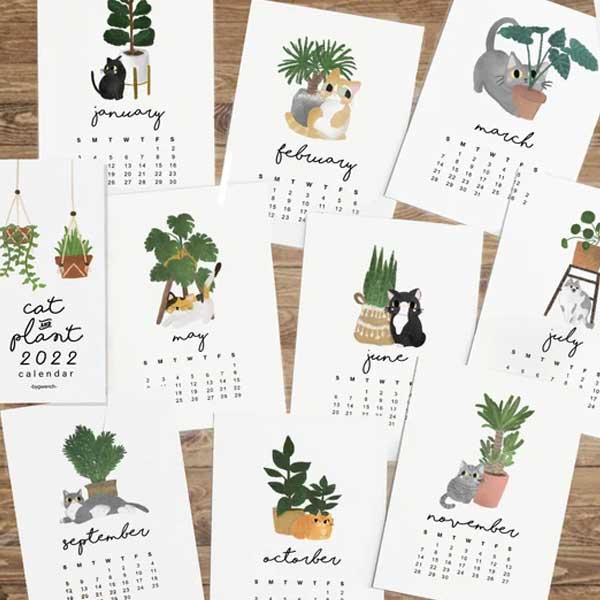 You do not need an excuse to purchase this calendar to have more cute things on your desk. It has cute illustrations, is of a great quality and is the right size for the desk of all cat and plant lovers.

Cat calendar by littlemaypapery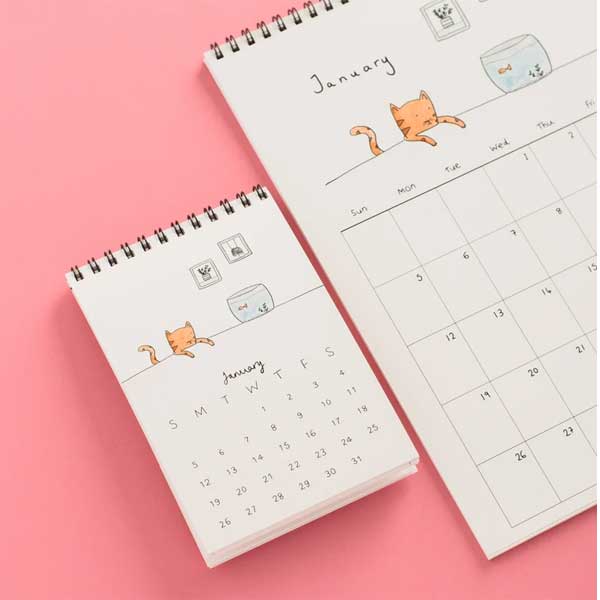 Adorable cat Nigel inspired littlemaypapery to create 12 playful images for a 2022 wall calendar with a spiral bound for easy hanging. It is printed on a beautiful smooth and thick FSC certified cardstock, and is purr-fect for people who love cute cat-related décor.

Cat calendar by jamieshelman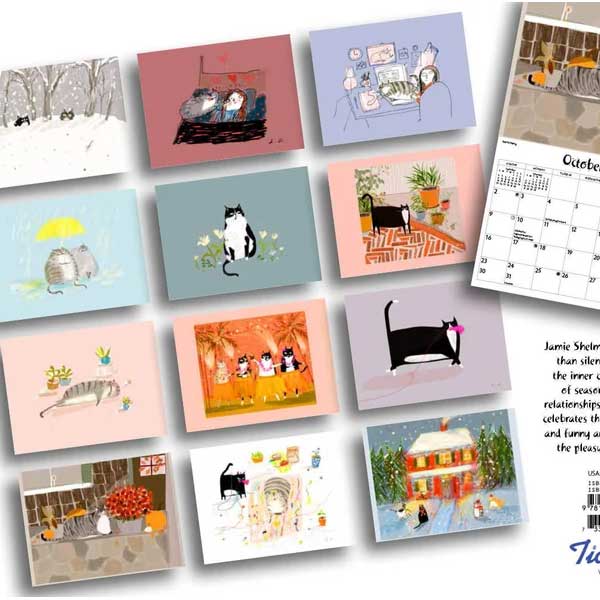 Jamie Shelman says that cats are more than just silent observers. A funny 2022 calendar includes large boxes for you to note birthdays or important information, fun and creative illustrations, and will be the perfect gift for cat-loving friends or family members.

Spirit cat calendar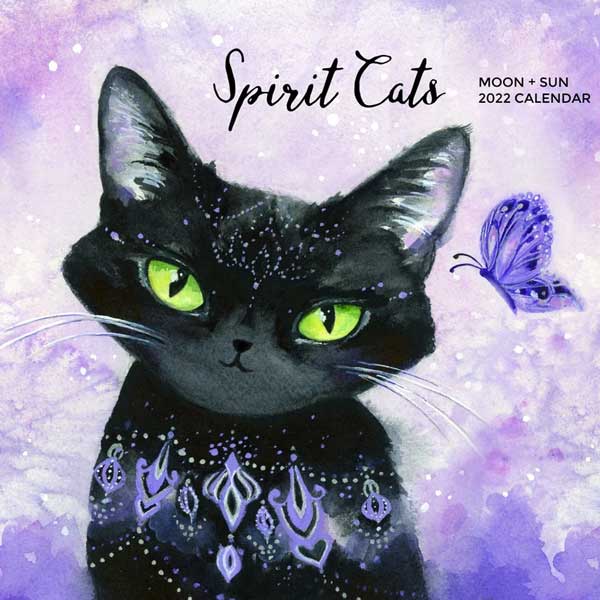 With amazing illustrations of cute kitties and new, full, and quarter moon information, this calendar will add style to your living space. Enjoy yet another colourful year with Spirit Cats by NicolePiar.

Monthly cats desk calendar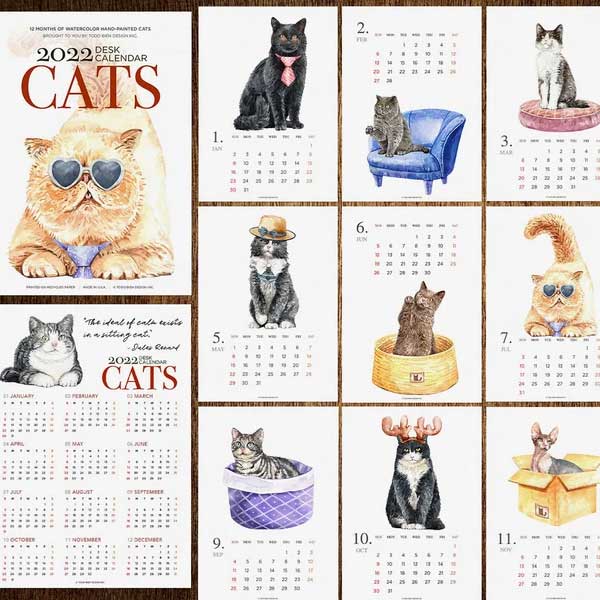 An absolutely gorgeous calendar with watercolour illustrations of felines. Perfect for your desk and printed on high- quality paper – you will be tempted to start a new month as fast as possible.

Purrfect days calendar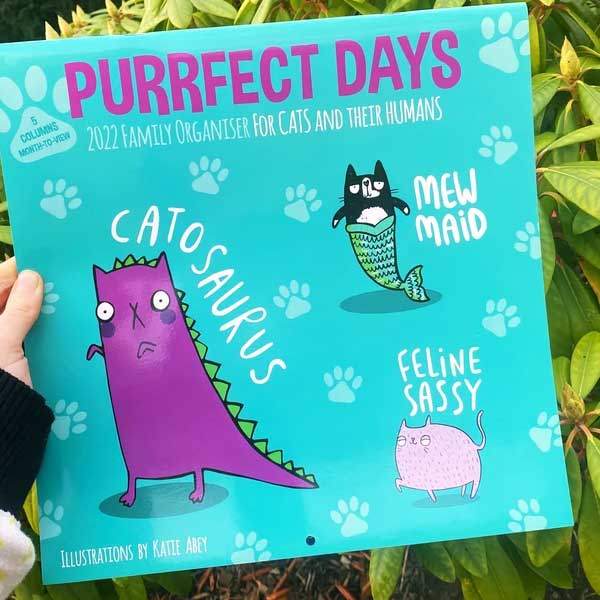 A purr-fect days calendar is a must-have for every (crazy) cat lady. With individual columns for all family members and bright colours, this calendar is a perfect way to have a daily dose of cats.

Kittens & cats vintage museum painting by Julius Adam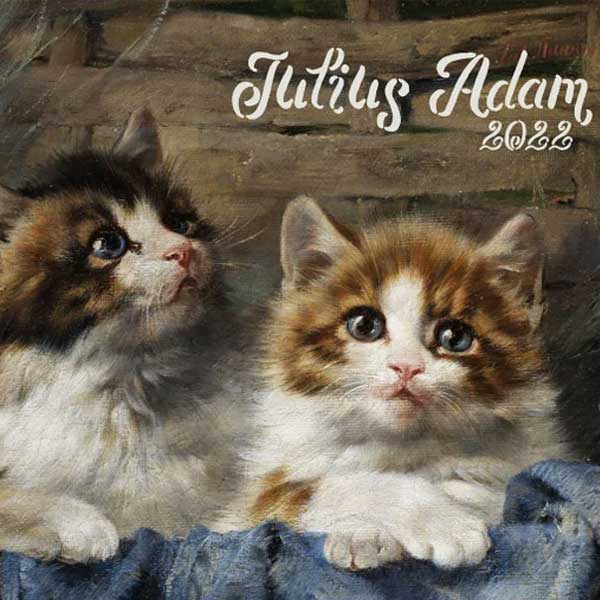 These beautiful paintings will bring a vintage and pop-culture atmosphere into your house. This popular format is an essential accessory for cat lovers or owners.

Lang American cat calendar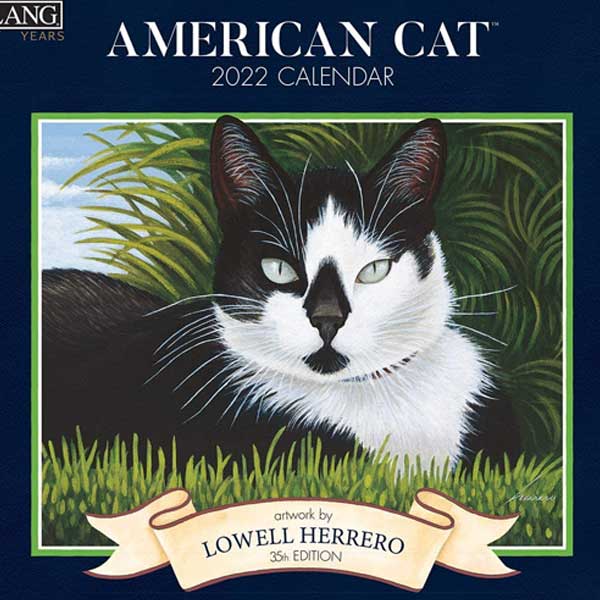 A beautiful large size calendar with large boxes for notes to stay well-organised. Printed on high- quality paper with pictures of sweet cats, this calendar helps you keep track of the days and months.

365 cats page-a-day calendar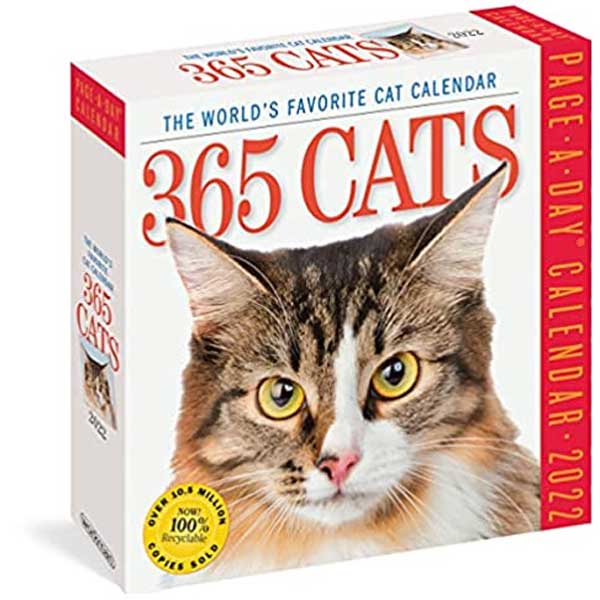 This desk calendar is one of favourite ones for many cat parents and lovers. Cute images of kitties of many breeds with funny quotes – once you buy it, you will buy the calendar again, and you will never be disappointed.

Gary Patterson's cats wall calendar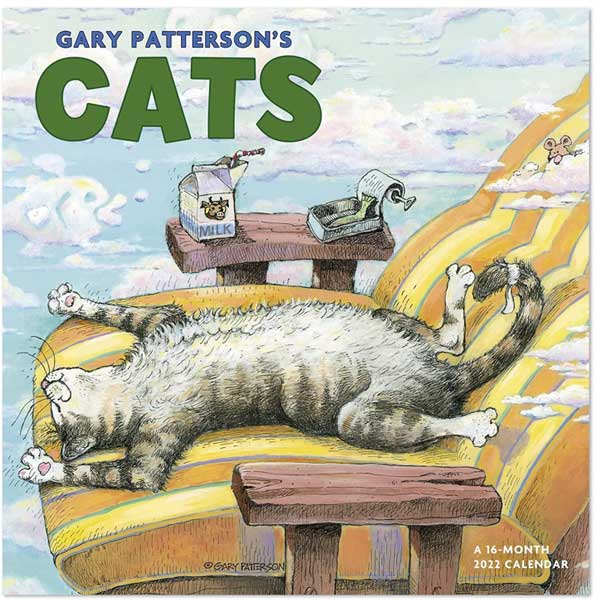 If you plan to never stop smiling, buy Cary Peterson's cat calendar. It is full of well-known hilarious illustrations of cats, with plenty of room for notes – a perfect cat calendar for your home or in the office.

Charles Wysocki cat tales wall calendar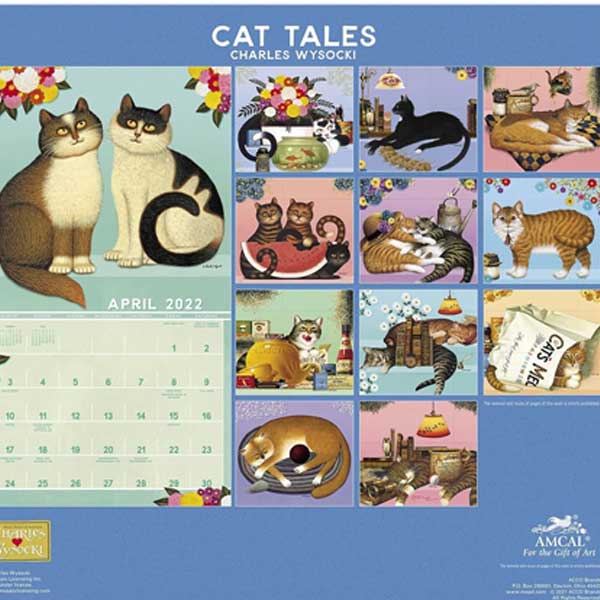 A folksy 12-month calendar with which Wysocki hopes will bring peace into your home. Brighten your year or someone else's with this amazing calendar.

Grumpy cat mini wall calendar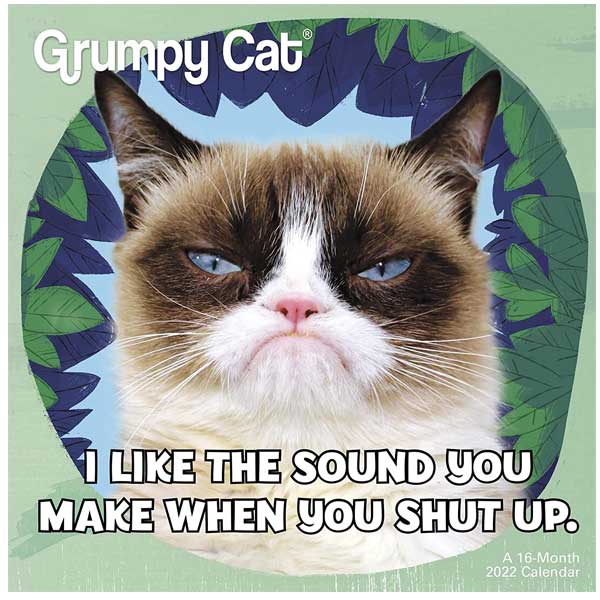 Grumpy Cat mini calendar with images and funny quotes covers 16 months and includes boxes for daily notes. New Year is approaching too fast, so hurry up and prepare a perfect gift for the cat people you know.

Black cats 2022 calendar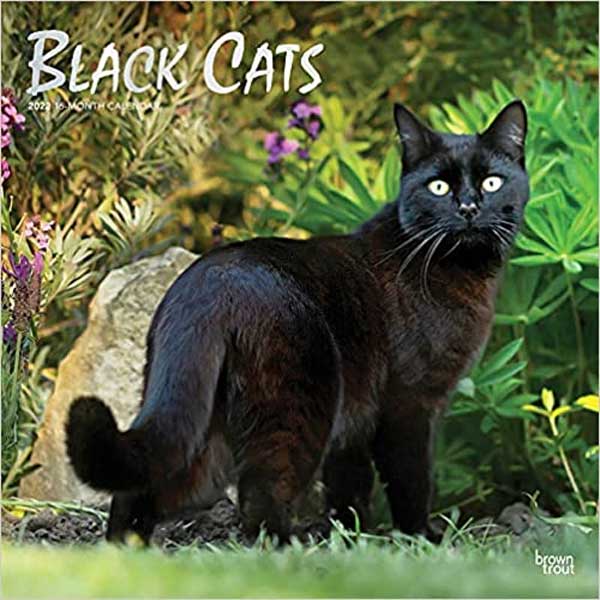 A 16 month wall calendar with astonishing full-color photos of black cats is a perfect place to note all appointments and important events. Start your year with the right paw and enjoy these lucky cats throughout the whole of 2022.

Yoga Cats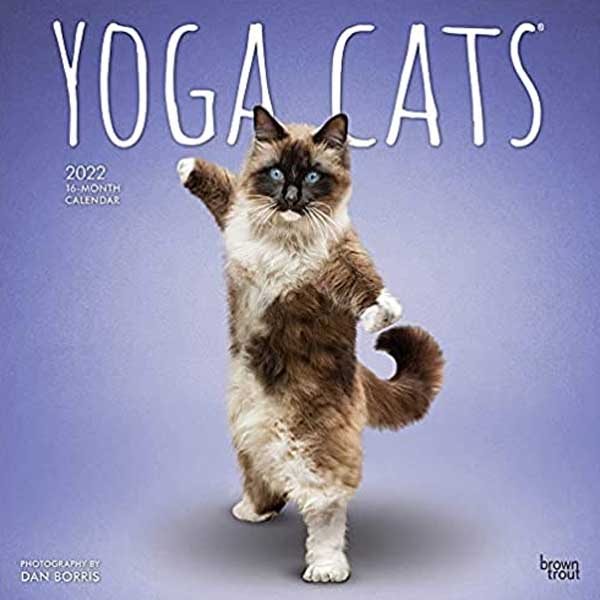 The Yoga cats 16-month calendar is one of the most popular calendars of all times for many cat parents. With cute and funny images of cats in impossible poses, boxes where you can note tons of information, and the perfect size for your home or in the office – enjoy the year with the Yoga cats calendar.


Disclosure: This page contains affiliate links. If you make a purchase after clicking on the links, Meowpassion will get a small commission. We are dedicated to finding the coolest products for cats, cat lovers and owners and we never recommend products that do not love or do not trust.