Cats, and pets in general, enrich the lives of people. Thanks to fluffy balls we experience positive emotions, less stress and can even live longer. If pet owners take care of their pets in the right way, cats live a healthy and happy life. However, unfortunately, pets who become members of our family and our friends live shorter than people.
Dealing with the loss of a friend is unbelievably hard, especially if that little friend has been there for us since we can remember – in the lowest points of our life, and in the highest. Sometimes we can't find the appropriate words to express our support and sympathy to a person who has just lost their cat. We hope these sympathy cards will help ease the pain, and help remind of the good times and laughable moments.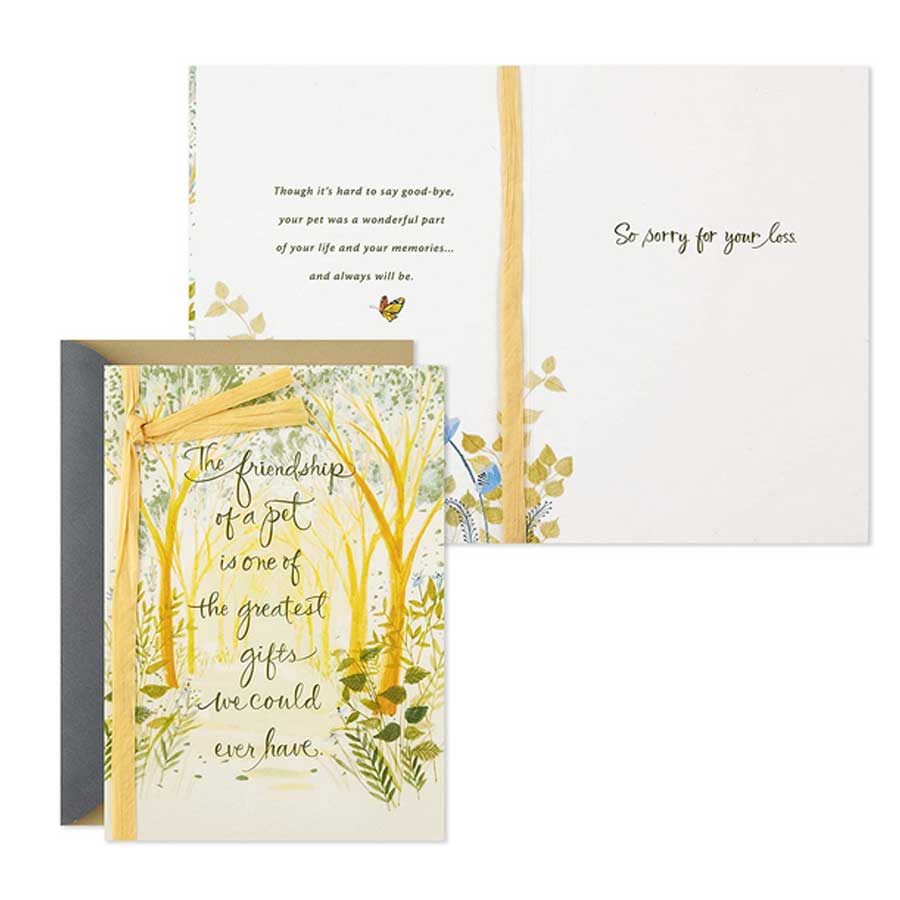 A beautiful watercolor cat sympathy eco-friendly card with a ribbon with a sincere message. The simple design will say everything you would say to your friends, family members, or co-workers who lost their pets.
SEE ON AMAZON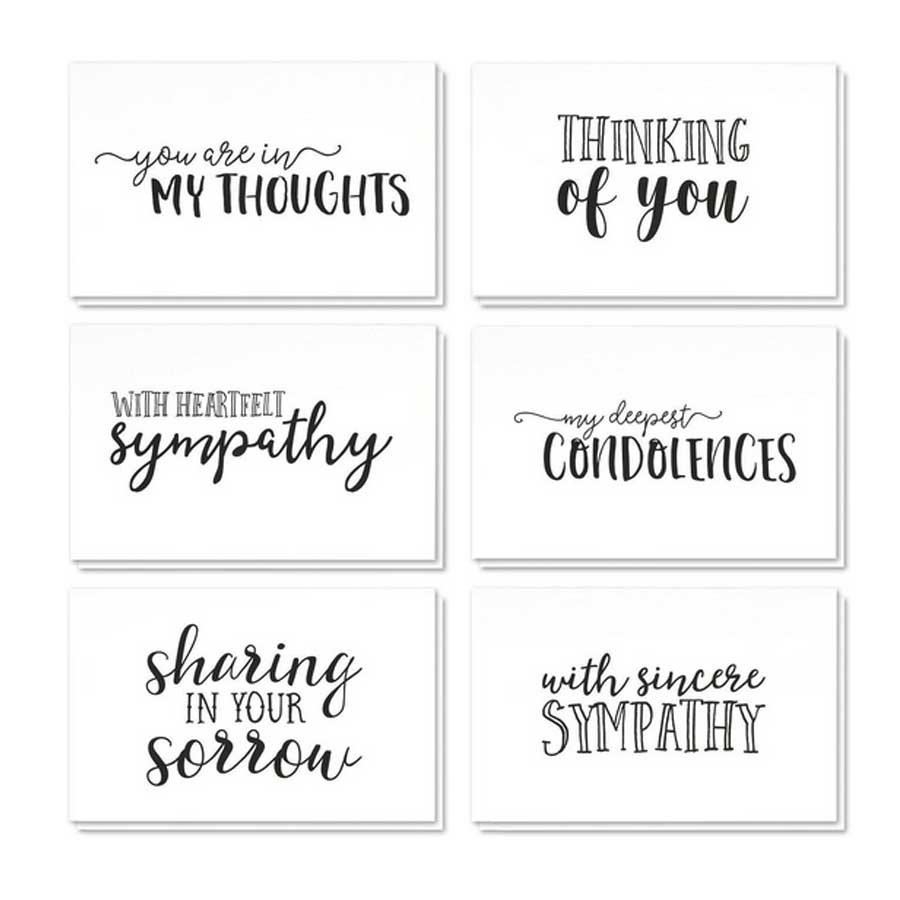 Cards with a huge variety of amazing handwritten fonts where you can also add your personal message. Printed on high-quality paper, these modern sympathy cards are an elegant way to say sorry.
SEE ON AMAZON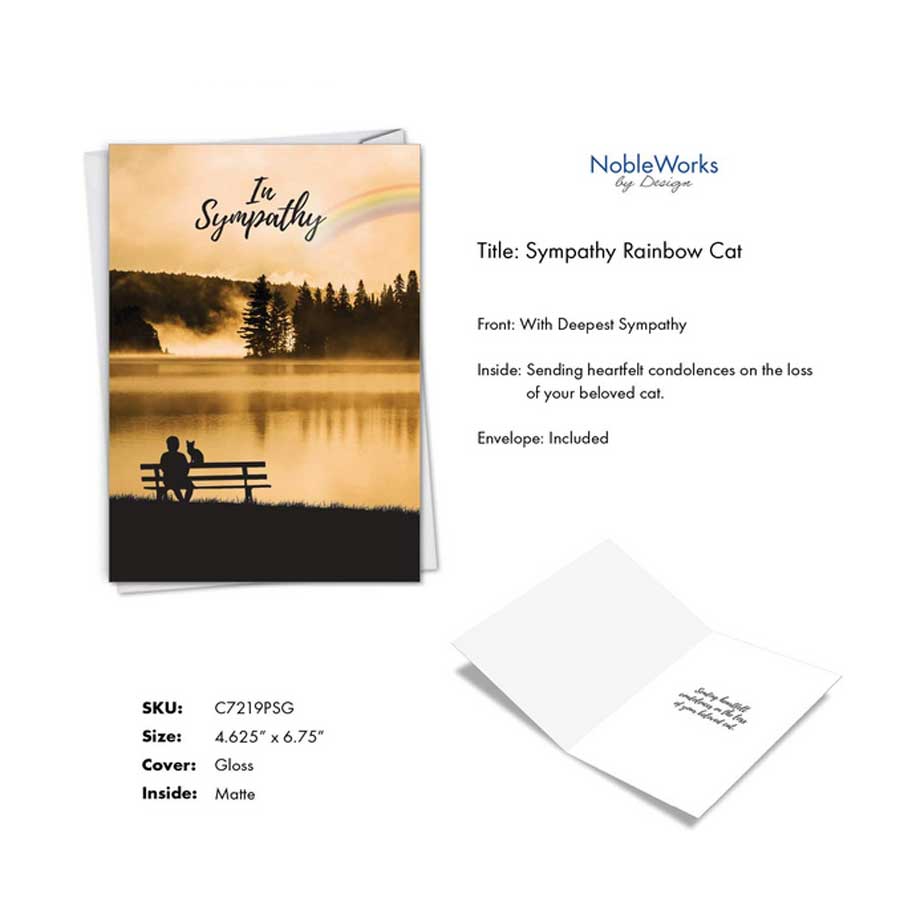 This beautiful card will help you communicate the condolence message. You do not need to say much, buy this sympathy card and send it to show your support during the painful period.
SEE ON AMAZON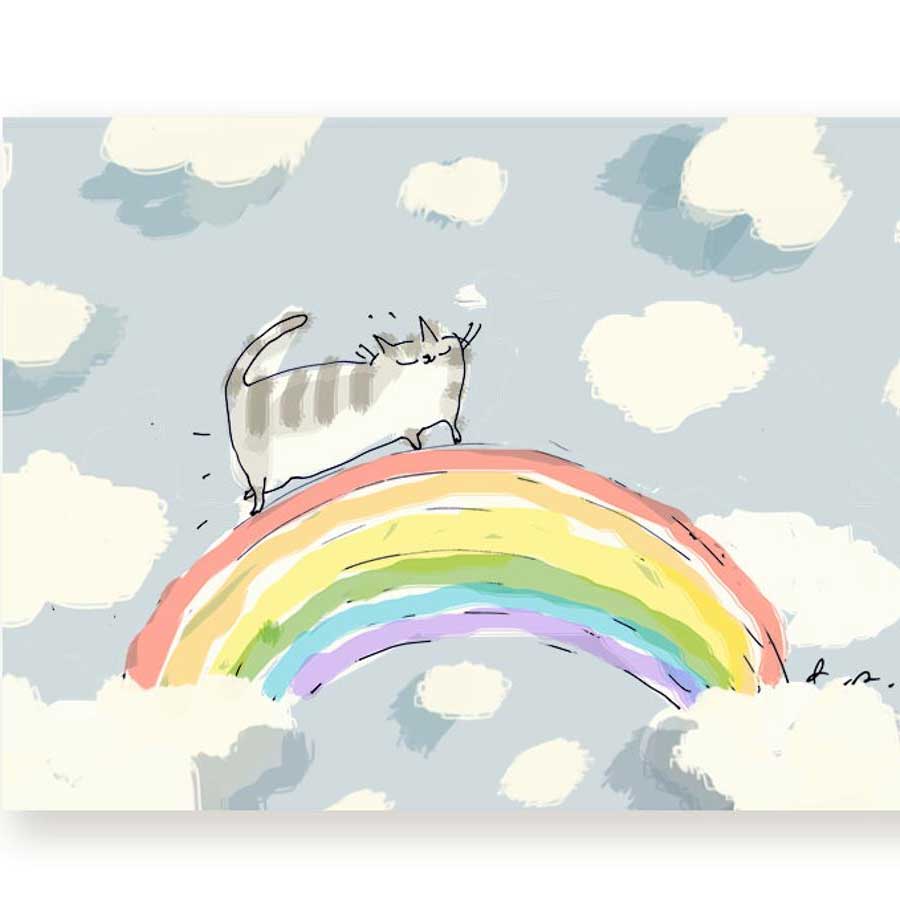 Jamie creates these amazing, whimsical and colourful cards under the careful inspection of a big boy named Brooksy. Many people who bought his cards for their friends who had lost their little friends say that his sympathy cards are the best.
SEE ON ETSY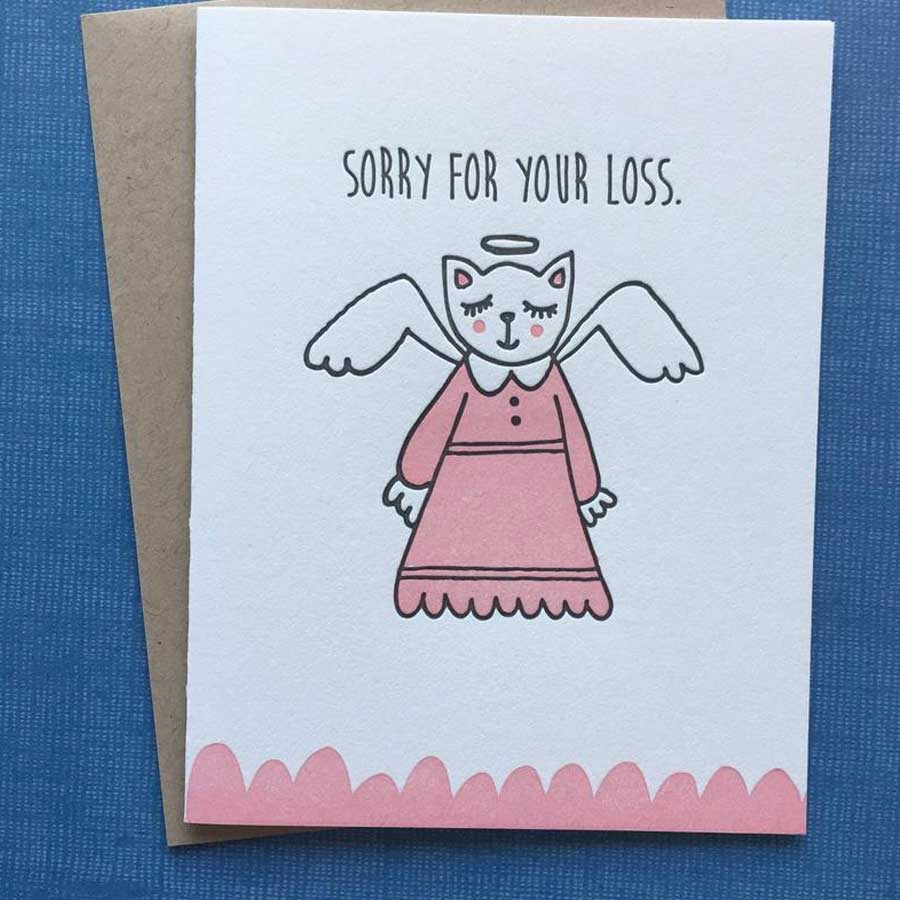 This high quality sympathy card is printed by hand on a vintage platen letterpress. Sweet pastel colors and design that helps you say your friends or co-workers can cry on your shoulder.
SEE ON ETSY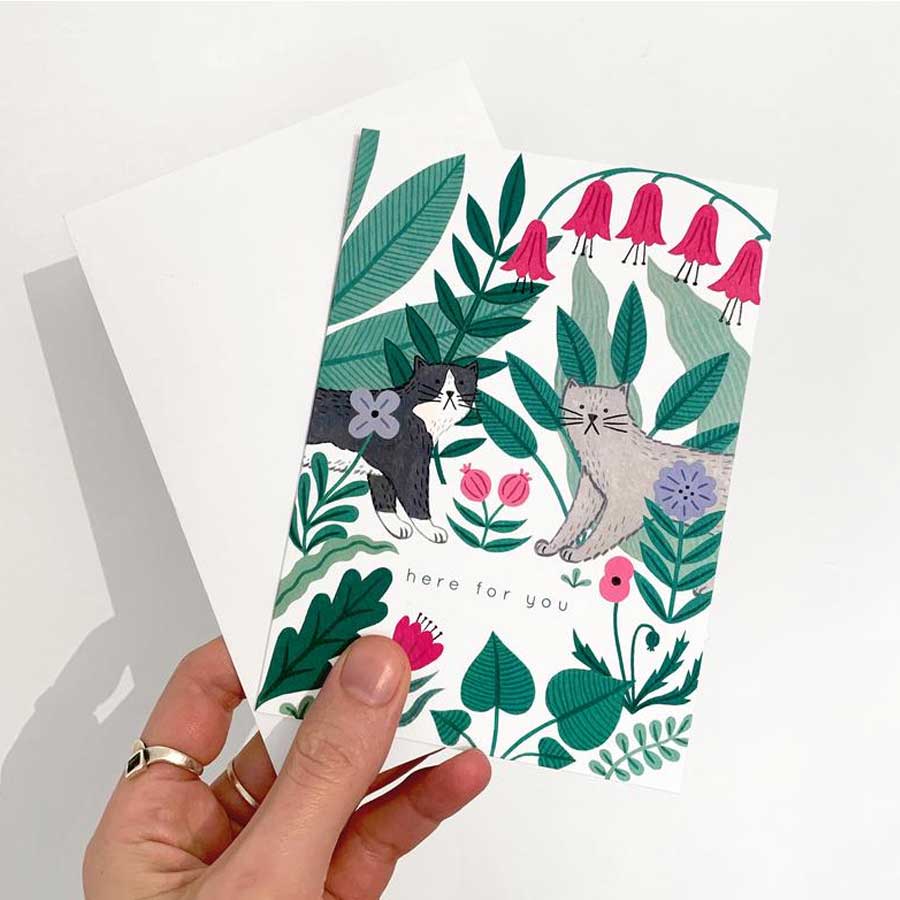 A cute cat card for your condolence that is printed with archival inks. By sending this card you might remind your friends how lucky their kitty was to have them.
SEE ON ETSY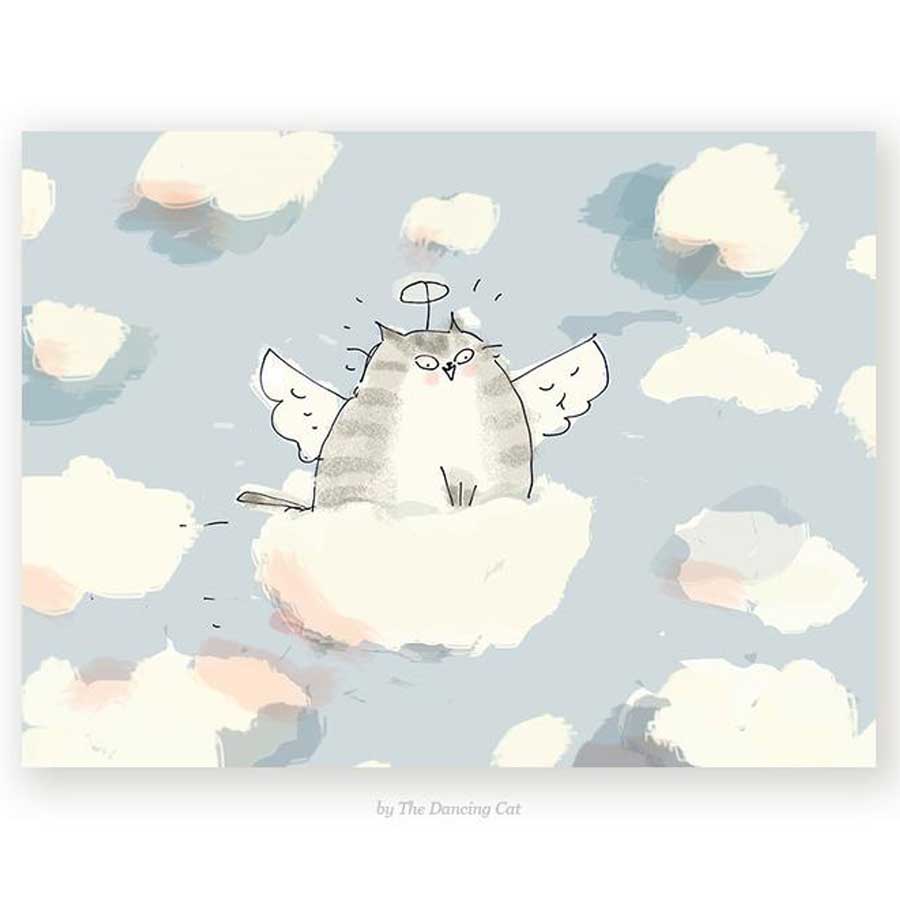 Jamie's art has been featured on this list before, but we couldn't stop ourselves from adding yet another design. Her art shows the true nature of cats – big, fluffy balls of fur who can magically transform into any imaginable shape possible.
SEE ON ETSY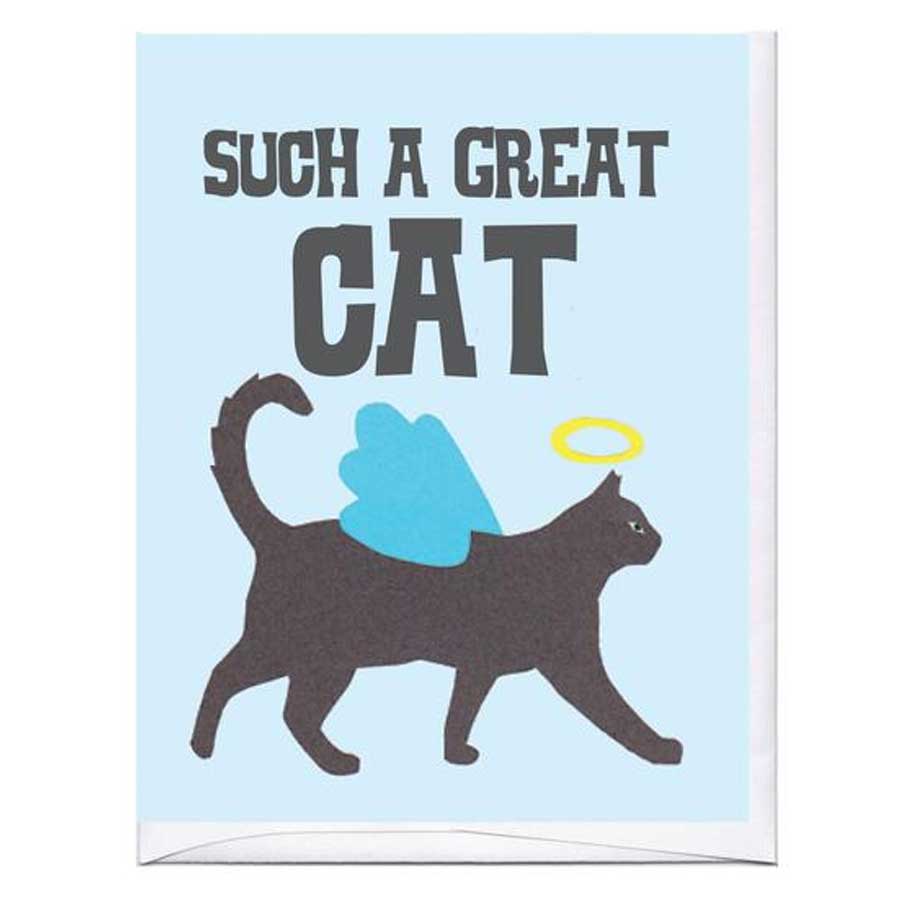 Etsy is a wonderful place to find a cat sympathy card in various designs. This card is created from recycled paper and printed on FSC certified paper from an original handcut collage. A nice design that says sorry and good bye when it's difficult to find the right words.
SEE ON ETSY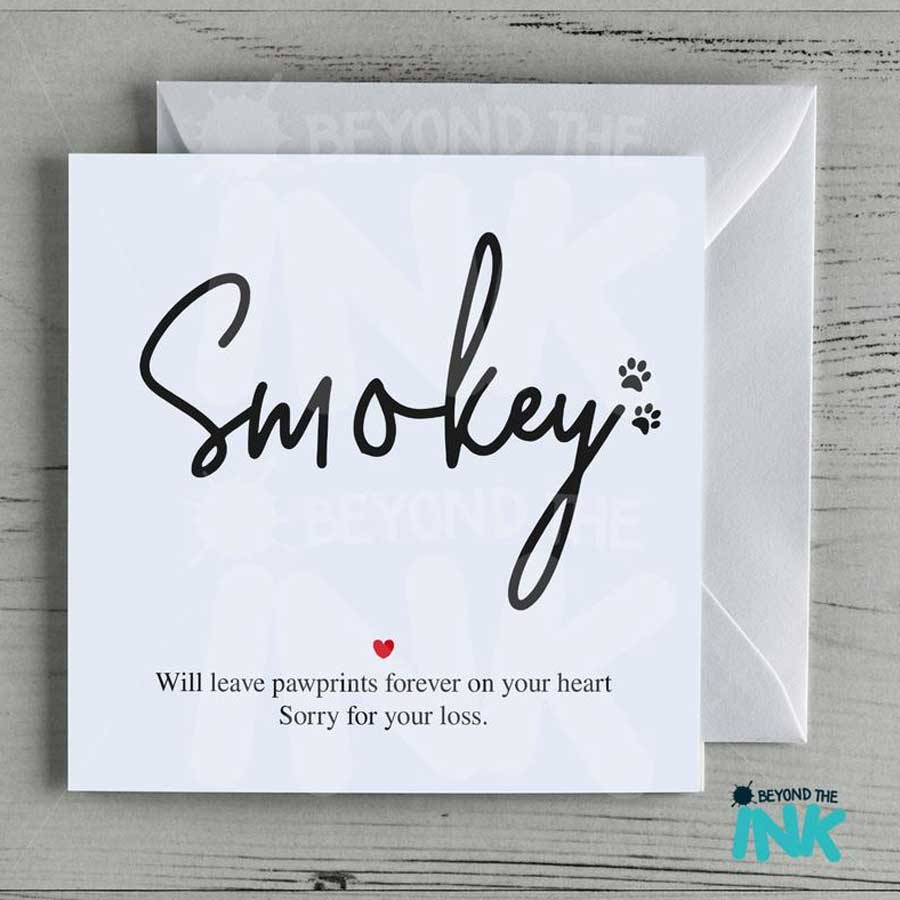 A personalised cat sympathy card that can be personalised with kitty's name. The card is blank inside, so you can add sweet words of comfort to ease the pain of your friends whose pet died.
SEE ON ETSY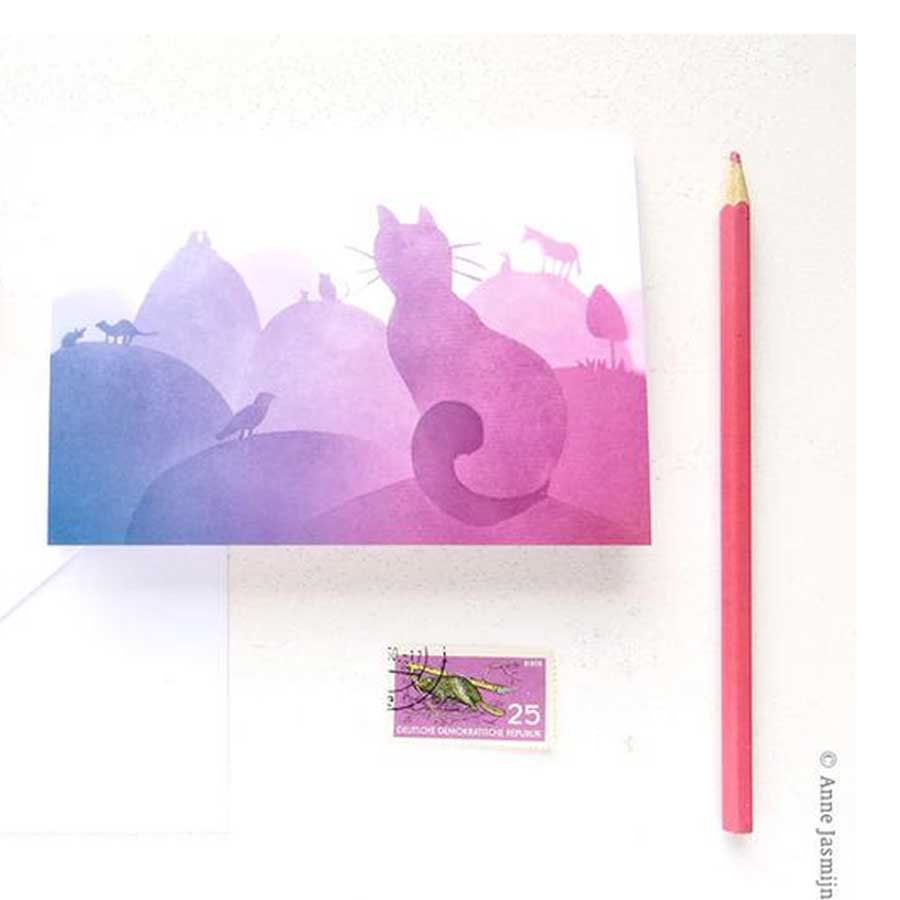 "Soft Landing" card has been especially created to heal your big holes in the heart. Finished with a luxurious matte coating, the blank inside can be individualized by adding a very personal message.
SEE ON ETSY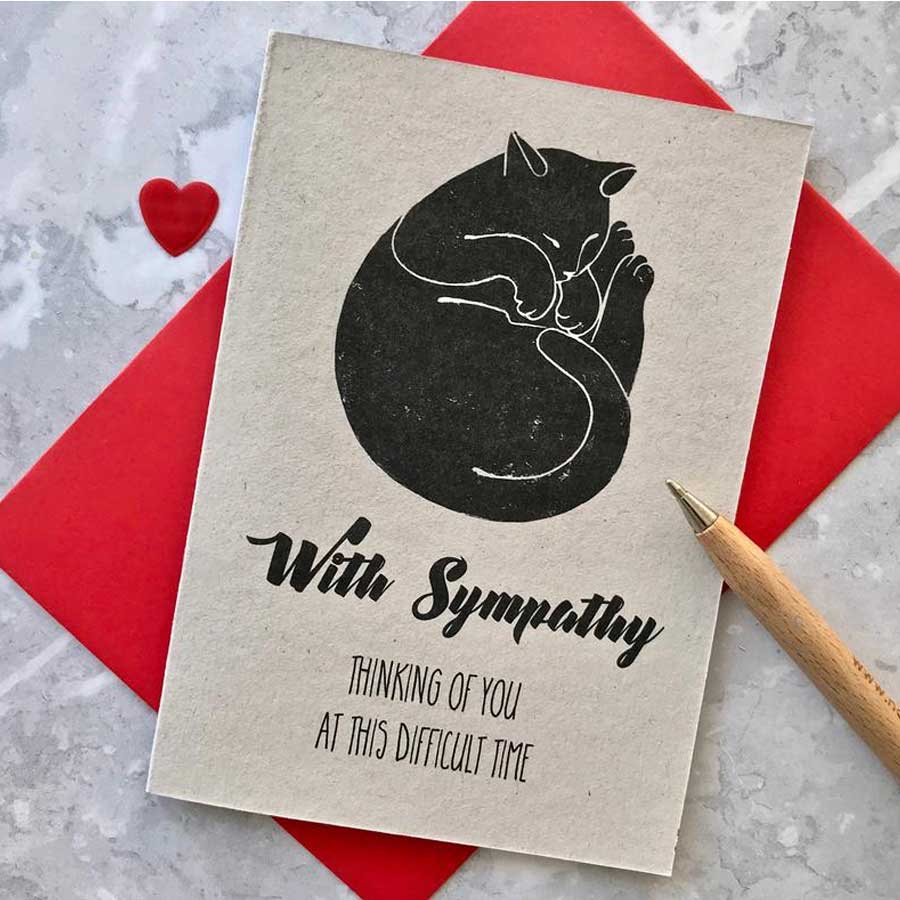 A cat is all good that we have in our life. If you remember any silly moments, do not be afraid to bring up those memories in the cat loss card designed by AdamRegesterDesign. If you have photos, simply combine them with this eco friendly recycled card that will allow cat owners remember their pets as they are.
SEE ON ETSY


Losing your fluffy ball is devastating experience, and some cat owners might need quite a bit of time to heal their heart. For people who are near, it might hard to know what to say. Then simply send a cat sympathy card.

HANDPICKED RELATED CONTENT

Healing Your Heart From Pet Loss Grief: Five Steps to Begin Your Journey by Wendy Van de Poll
Pet Memory Box By Pearhead



*FTC Disclosure: This page contains Amazon Associate links. If you make a purchase after clicking on the links, Meowpassion will get a small commission at no extra cost to you. We are dedicated to finding the coolest products for cats, cat owners and lovers, and we never recommend anything that we don't love or trust.