T-shirts are a way for people to express their love for a movie, a band or sports team. And more recently, cats. With the help of a fairly recent invention, the Internet, people can easily find and buy any cat T-shirt they desire, and support a creator they love. With hundreds of smaller and bigger websites, and hundreds of pages to look through, you are bound to find something that will catch your eye (and you will be able to proudly wear outside).
Here are a few interesting designs we have prepared for you: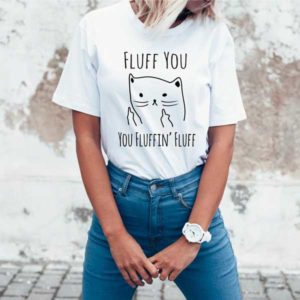 A T-shirt that is truly perfect for every occasion. It's very simple in design, yet everyone will understand its meaning. Plus, you will look amazing in it, guaranteed! Fluffin' Fluff T-shirt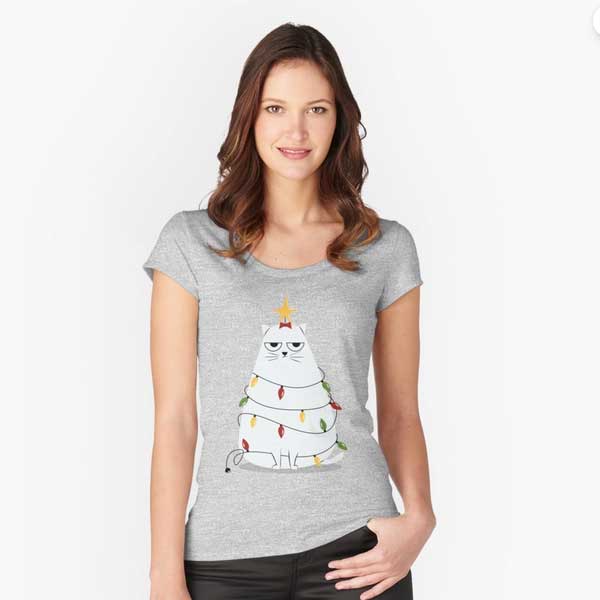 Even though Christmas is more than a month away, you can slowly start looking for some presents. But if you are not a fan of super early Christmas shopping (neither is this grumpy cat), you could always make an exception and wear this t-shirt anytime you want. After all, it doesn't have to be an only-Christmas t-shirt. Grumpy Christmas Cat T-Shirt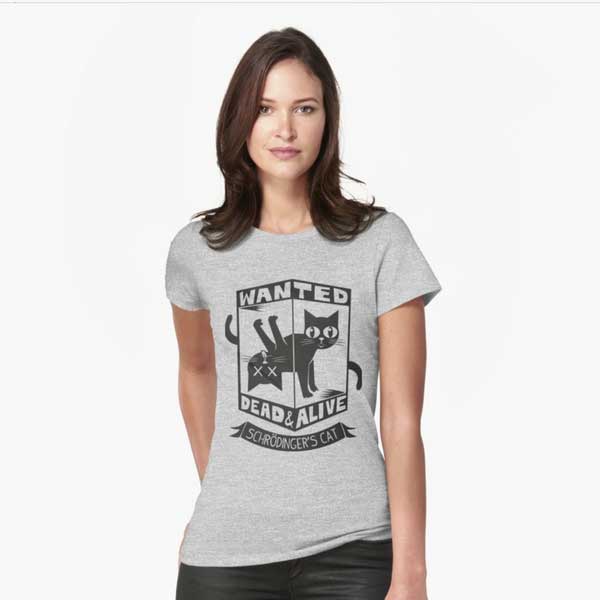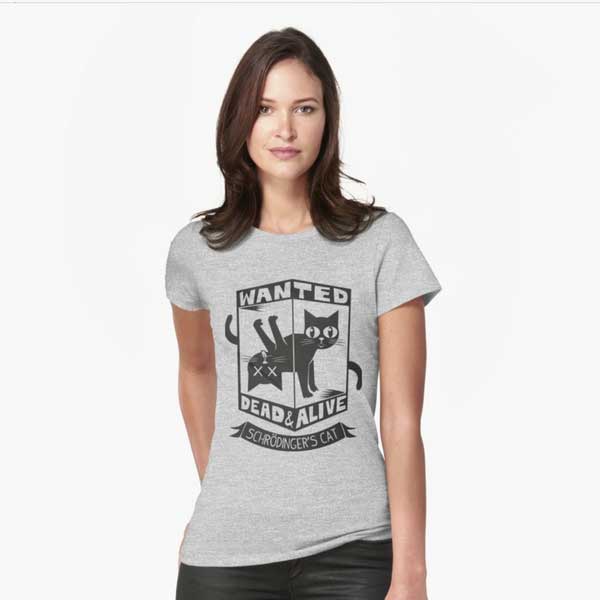 A lot of people familiar with Schrödinger's cat or quantum superposition will know what's going on in this design.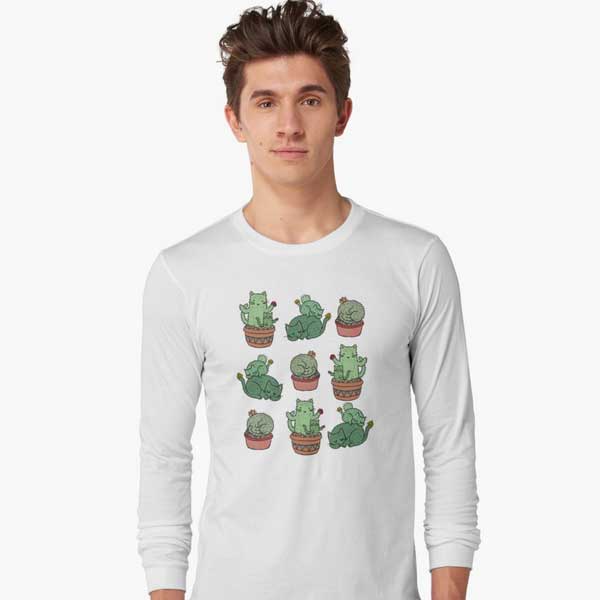 Cats and cacti. Is there anything better? Maybe cats as cacti in cute pots with colourful flowers?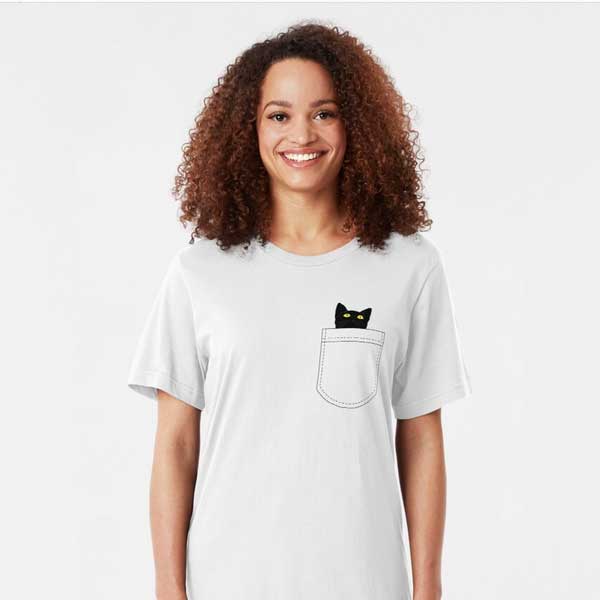 If you've always wanted to carry your feline friend in your pocket, now you can! Well, sort of. This design of a little, black kitty is simple, yet unique.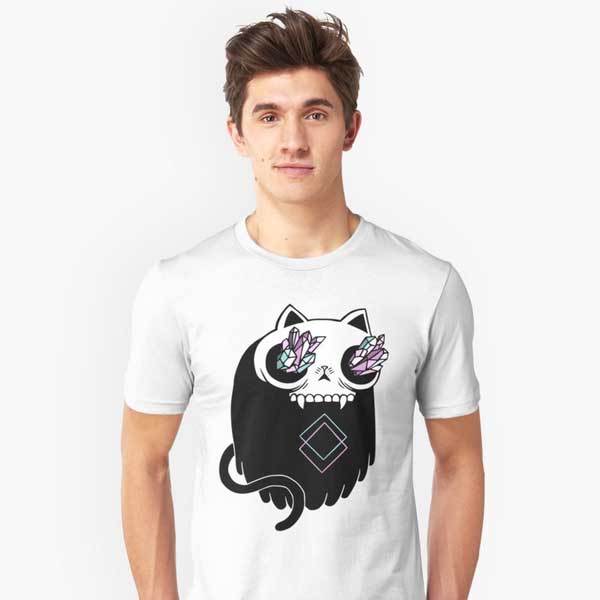 This design is slightly different, more magical, and perfect for a boss battle for the bravest explorers of dark, spooky dungeons!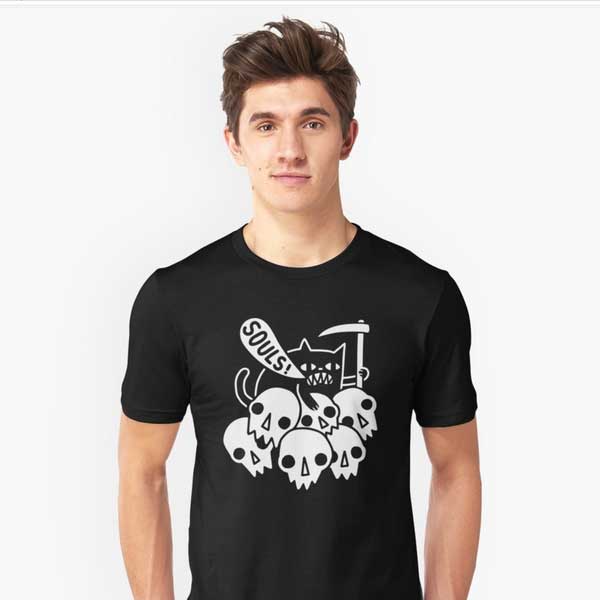 If you feel like your cat owns your soul (and heart), then you are right! With this t-shirt you can find other people who have lost their soul due to their mischievous friend.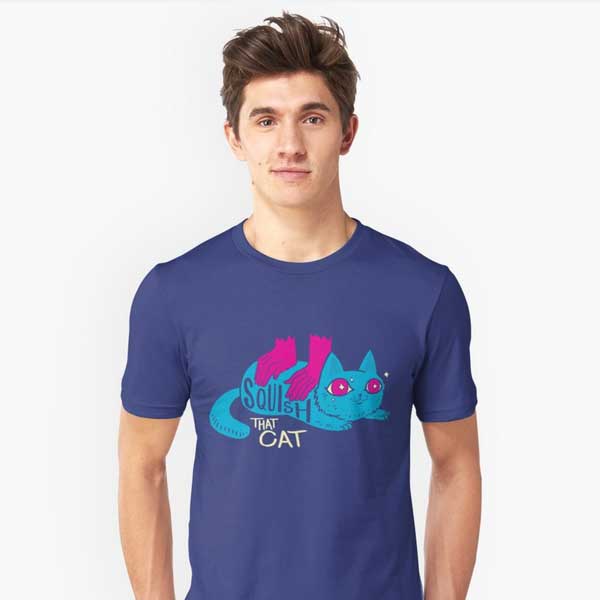 Pinch those adorable, fluffy cheeks! Some cats are so fluffy that they will work perfectly as a warm pillow in the coldest months of the year. This t-shirt is no different.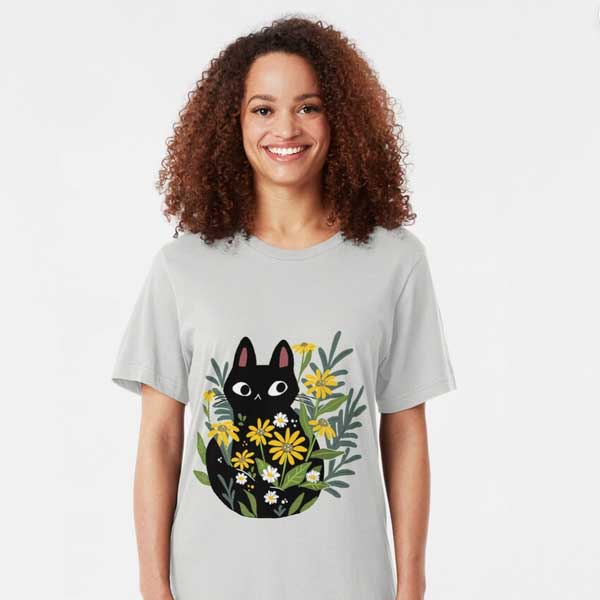 Adorable and amazing artwork will surely draw the attention of both artists and cat lovers.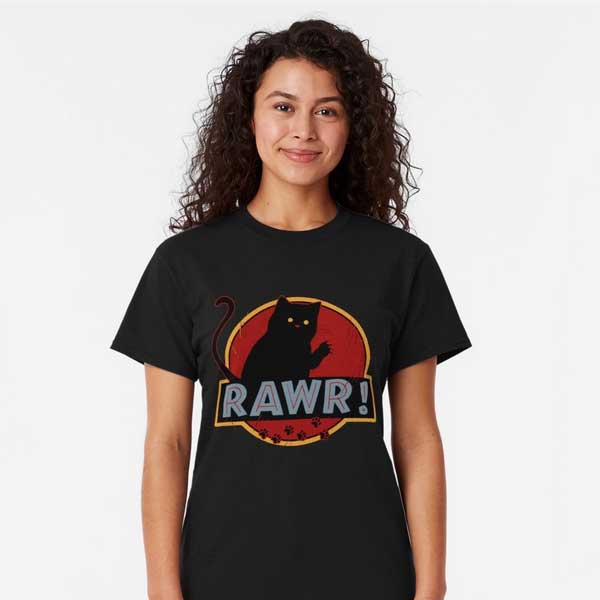 Jurassic Park-inspired logo. But this time instead of prehistoric creatures roaming around and destroying everything in their proximity, it will be an adorable cat with immense power.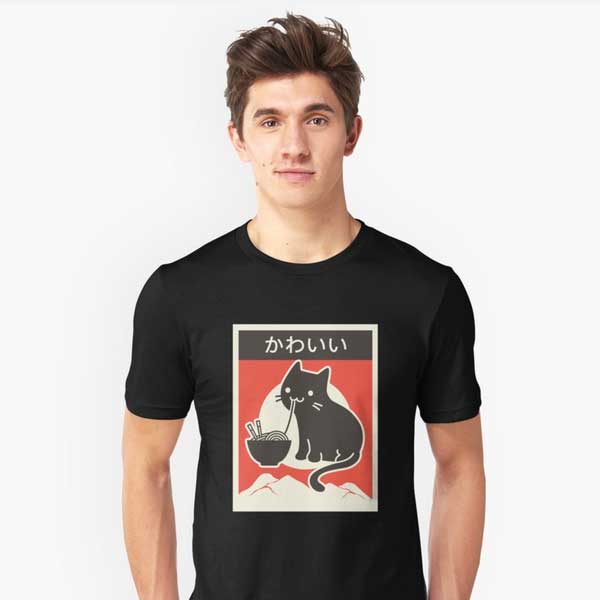 Ramen and cats in a vintage, Japanese style. Is there anything better?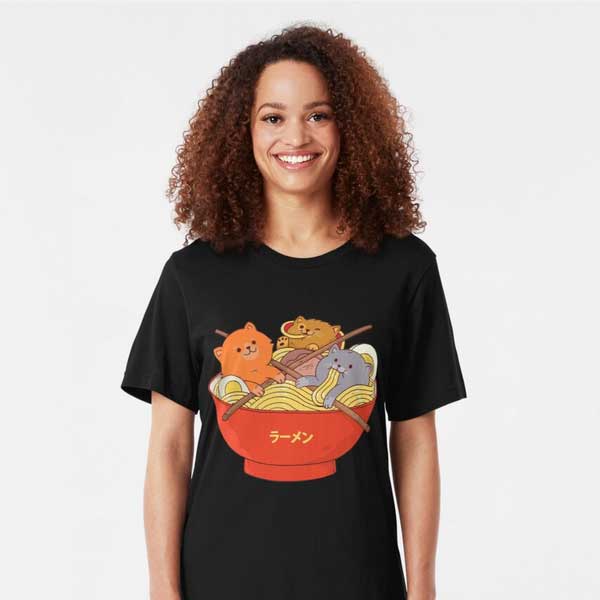 Yet another idea for a Japanese-styled t-shirt with ramen. But this time with every ramen order, you get three, inedible and fluffy balls with tails and a unique personality.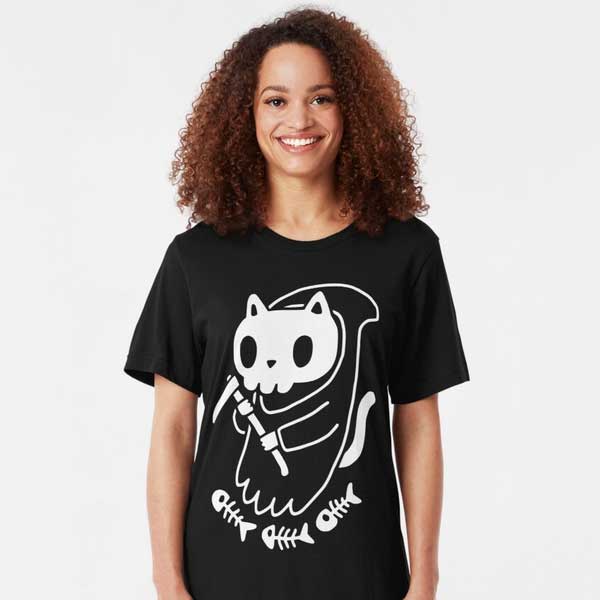 Simple and adorable graphic for anyone, who loves spooky stories, cats and skeletons.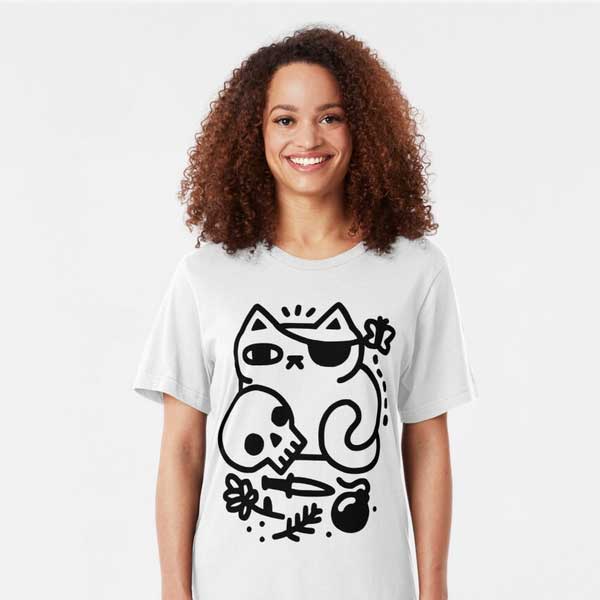 Cats are badasses. They can't really show it, and when they, we think they are just being goofballs. But this cat knows everything about the good old pirate life.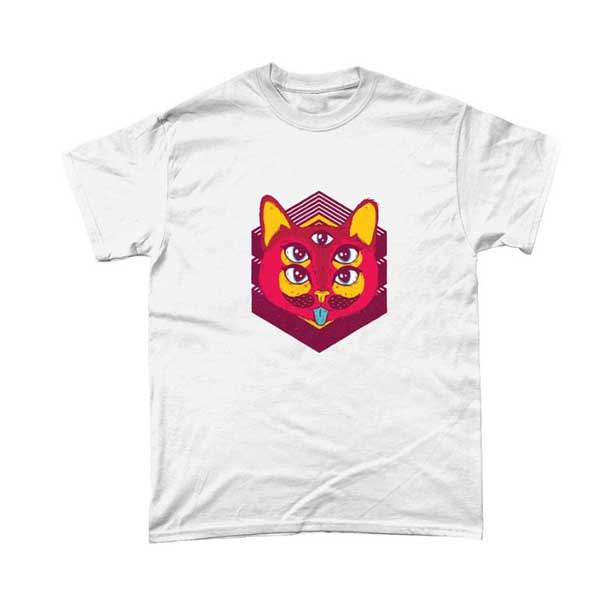 Colourful and unique psychedelic design. Perfect for every occasion.