Owning a pet has huge benefits for owners. They not only have a happier and healthier life, but are also less likely to suffer from depression. At the same time each cat parent should remember that taking proper care of the pet is their own responsibility. For the spring edition we have featured products for cat parents that let them make wise and informed choices, enjoy owning a pet, and also make their pet's life comfortable and happy.

The truth about cats and dogs
The course has been designed by recognised experts in veterinary and animal behaviour such as Dr Amy Miele, Professor Nat Warran or Miss Hayley Walters, and can be found in Coursera as the course by The University of Edinburgh.
The course consists of 5 modules, and each module includes video, articles and other sources for reading, and other materials (Q&A sessions). As the title of the course indicates, The truth about cats and dogs will also be useful for dog owners. The course will be of benefit to individuals who are considering to owning a cat or for cat parents who wish to be well informed and know how to make their pets happy and relaxed.  Although the course does not explain various health and behavior issues in detail,  a pet owner will know what nuances to pay attention to or how to further educate themselves after completing this course. While completing The truth about cats and dogs course you will get knowledge about subjects such as:
what the socialising window is and why it is important for cats (and dogs as well);
what key resources the owner should provide;
why cats need physical and emotional stimulation, and how to avoid frustration;
why cats mark the area and how to keep this behaviour to a minimum;
how to manage a happy multi-cat household, and others.

Pet Photography Masterclass
The course is designed by professional photographer Marcus Kaspar, who is also a cat and a dog parent. Unfortunately pets do not live as long as their owners do, and professionally taken pictures will let us remember those amazing days. The course is available on udemy, is well structured and  covers all technical issues you need to know to shoot pictures like a pro. We interviewed Marcus, and he shared practical tips in this article.

Modern cat furniture by Tuft + Paw
A perfect and practical bed or a scratching post is not only durable but also helps the buyer save money. It is the guarantee of a harmonious and happy life for a cat and his parent.
Tuft + Paw was born because of the founders' passion for felines and their world, and desire to create the best ever furniture for all cats in the world. And we must admit, the company has succeeded. Each owner, who has bought any piece of Tuft + Paw furniture can sleep well at night knowing that their cat sleeps peacefully and comfortably.
Tuft + Paw offers furniture that will satisfy all cat need while they sleep (beds and hammocks), climb (trees and shelves), scratch (scratching posts), or play (toys). You can also buy designer  litters (boxes) and accessories (blankets, carriers, collars and bowls). Every detail of the furniture is polished and perfectly designed, ideally fits any space, is easy to assemble and  has easy access for cleaning. Once you visit the website you will be surprised by the variety of styles and designs.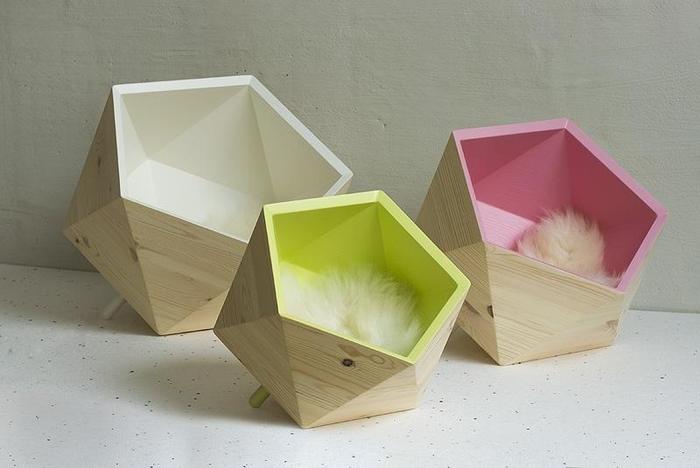 Website: tuftandpaw.com

Mignon and Mignon jewellery
Personalised  jewellery that will be the elegant and perfect gift for every cat-owner. The only thing you need to do is to send the photo of your furry friend, and you will get a personalised necklace,  bracelet  or keychain within a few days.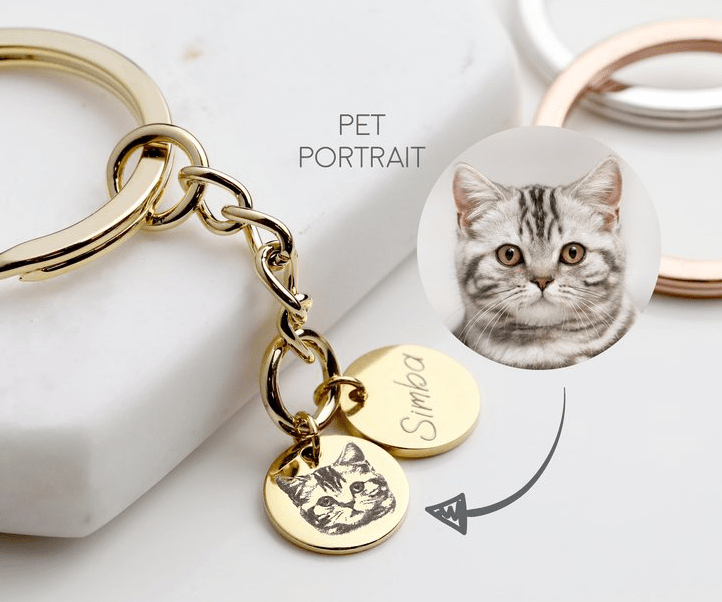 Etsy shop: MignonandMignon