What do you do when you have to leave the comfort of your home for longer and leave your cat behind? Anything can happen when cats are left home alone. After all, not every cat owner has a trusted friend, a neighbour or a family member who is willing to watch over your precious roommate. Knowing someone is there to take care of your cat will surely give you a peace of mind. But how do you find a person you can trust? There are a few options available, from pet hotels that are willing to prepare a special room, to pet sitters who will visit your cat on their favourite sofa. The option you will choose should depend on your budget, your desires, and your cat's needs. This time we will focus on how to find a good, reliable cat sitter.
There are a few ways you can find a good, professional cat sitter. You can ask your friends or family who also have pets for some recommendations (lots of sitters rely on their word of mouth to find new clients), or your veterinarian for a referral (sometimes you will even be able to find business cards in the lobby).
Professional pet sitters are insured and bonded. Fees for professional cat sitters vary depending on where you live, and how often you want them to visit your cat.
You could book your cat a stay in a boarding facility, but even if the workers are kind and friendly, spending several days in a new, strange environment is stressful for cats. After all, you are taking them out of their familiar environment, where they know every nook and cranny. The stress is especially prevalent in cats. Your pet will be much happier spending these few days in a familiar environment.
Cat sitters are also able to spend much more time caring for your four-legged roommate specifically and not divide attention between several cats. Many pets, even if they do not show it on a day to day basis, are lonely and bored without their humans around. Your cat will definitely appreciate someone playing with them or cuddling them on a couch.
Many sitters have flexible schedules, and can work around any specific requests you may have. You can discuss with your sitter how long you want them to spend with your cat, how often they should visit them, and other important aspects of your cat's care. Try matching, as close as you can, their daily routine.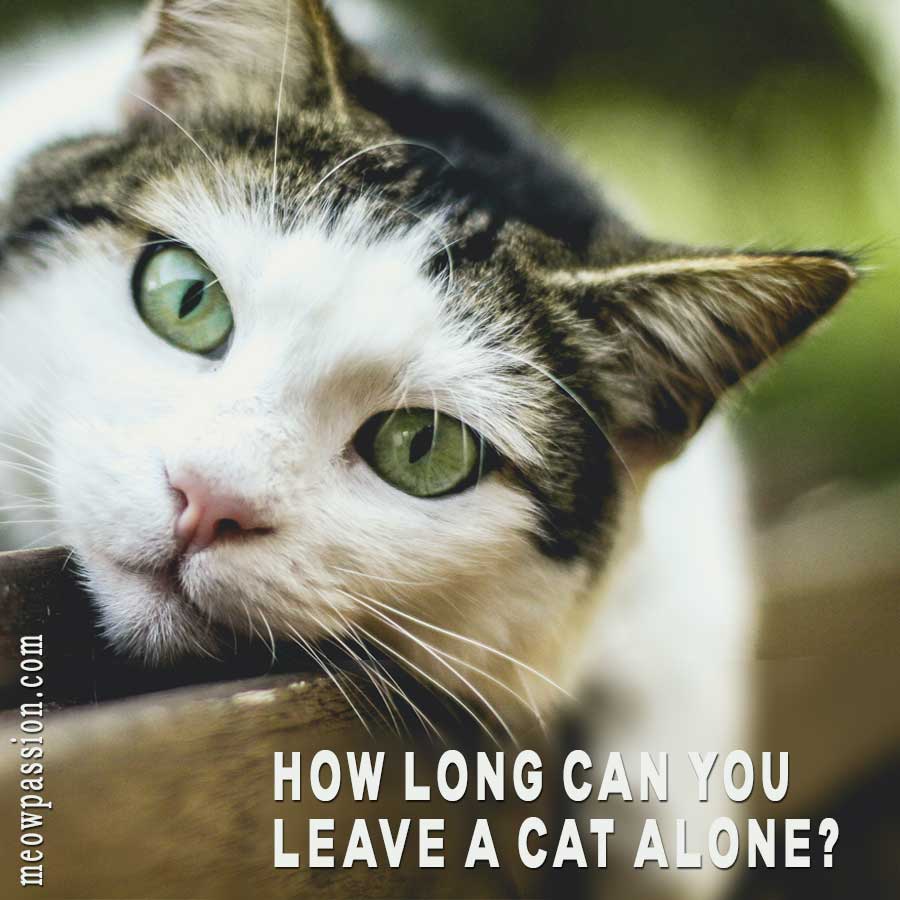 Sometimes cat sitters will also take care of your other minor household needs – water your plants, bring in the mail, take out the trash, etc.
Before you hire someone, remember to ask around. Some of the more important questions you will want to know about your future pet sitter are:
What kind of training or experience do the cat sitters have?
How long have they been cat sitting?
Will they be able to deal with medical emergencies?
Is the cat sitter a responsible and honest person?
How good are they with cats?
How well do they understand cat behaviour?
Are they knowledgeable about basic cat health issues?
What references do cat sitters have?
What kind of cats have they cared for before?
Are they comfortable with managing your cat's special needs, behavioural issues, or medical problems?
Are they able to deal with aggressive or shy cats?
Are they a member of Pet Sitters International or the National Association of Professional Pet Sitters
Before you leave, have the pet sitter come over and see how your cat responds to the first meeting with the sitter, and how the cat sitter interacts with your cat. After all, you will be leaving someone you care about in the hands of, presumably, a stranger. Does the cat sitter seem to want to learn more about your cat's eating, playing and sleeping habits, personality, hiding places and potential health issues?
Write down the name, number, and address of your veterinarian, just in case. Show the cat sitter where you keep the cat food, where the litter box, brushes, toys, treats, carrier, litter, and other important cleaning supplies are located in your house. It's important for you to be on the same page as the sitter – when should they visit your cat, how long should the cat sitter be with them, will they clean accidents (broken glass, spilled water, overturned plants, etc.) or mess your cat has made, and other things you find important to discuss.
You could also ask if your pet sitter could send you pictures of your cat with updates, letting you know how your cat is doing, what they've done, etc.
Your gut feeling is also very important. Even if everything looks good on paper, trust your intuition. The right person for your cat is out there, you just have to keep looking. Don't be afraid to ask to speak to other clients of any sitter you are considering.
We would like to thank Meghann Evans and Pet Sitters International for answering our questions and sharing their expertise with cat owners.
Q: How can a cat owner know their cat sitter of choice is the right person?
A:There's no "one size fits all" when it comes to finding the right cat sitter to meet the specific needs of you and your cat. Pet Sitters International (PSI) encourages cat owners to schedule an initial consultation with a potential cat sitter prior to booking services and ask several important questions, such as is the cat sitter insured and bonded, can the cat sitter provide proof of clear criminal history, will the cat sitter use a pet-sitting services agreement or contract, etc. PSI offers a free Pet-Sitter Interview Checklist and pet sitter search at www.petsit.com/locate.
Q: What information should a cat owner provide for their cat sitter?
During the initial consultation or "meet and greet" at the cat owner's home, the cat owner will want to share information about their cats' routine (e.g. typical feeding time and location, favorite hiding spots and toys, etc.), medical and behavior history, home rules (e.g. off-limit areas, alarm and key codes, etc.), emergency contact information and more. The cat sitter will also want to discuss the specific services that will be provided, frequency of visits and other details about the assignment. A professional cat sitter will use a pet-sitting services agreement or contract to document the client's information and services to be provided.
Q: What skills are important/needed if someone wants to be a professional cat sitter?
While a love of animals is critical for anyone who wants to be a professional cat sitter, it takes more than just loving cats. A professional cat sitter will be dedicated to obtaining the business credentials and ongoing training they need to provide the best possible care to pets.
Q: Why is it better to find a certified cat sitter instead of uncertified one?
Through PSI, pet sitters can earn the CPPS-Certified Professional Pet Sitter® designation, which demonstrates that they have the knowledge and skills necessary to succeed and prosper as professional pet sitters. However, there may be many professional pet sitters who have not become certified yet, as pet-sitter certification is still relatively new to the industry. If a cat sitter does not have the CPPS designation but the cat parent has reviewed the cat sitter's other qualifications and feels the cat sitter is a qualified, professional pet-care provider, they may still be comfortable hiring that cat sitter.
Q: What tools (applications, photos, etc.) should a cat sitter use to let the owner know their cat is comfortable and safe?
Professional cat sitters are available to tailor their communications based on the cat owner's specific needs. Some cat owners prefer photos and texts from their cat sitter after each visit, while other cat owners may prefer a daily email update, for example. Cat owners should discuss their specific preferences with their cat sitter prior to the start of the cat-sitting assignment.
Pet Sitters International
Pet Sitters International On Facebook


P.S. We created a few pet sitter templates you might find useful. Check them out in our Etsy shop