What are dental treats? Dental treats are usually a small and a nutritious snack that help keep your cat's teeth shiny, clean and healthy. The shape and texture of the chew treats are specially designed to help you take care of your feline friend's fearless fangs. Cat dental treats also have the potential to help keep plaque and tartar build-up to a minimum.

Why are dental treats important for our little life companions?
Treats remove build-up of saliva, bacteria and food on the teeth and at the gum line by scraping away the gunk when your cat chews, some can help with "kitty breath", they help remove tartar (a hard yellow or brown residue on the teeth), improve your cat's gum health and overall clean your pet's teeth. If your cat is on a wet food diet, dental treats may help reduce gingivitis (inflammation of the gums).
Dental treats can substantially reduce plaque and tartar by up to 70%.
However, remember that dental treats are not a replacement for brushing (dental care kits should include a toothbrush, toothpaste and a finger brush). Greenies are a great option for younger, as well as older cats. To avoid weight gain, make sure to feed only the recommended amount of treats, either by your veterinarian or by the packaging itself.
Regular brushing and dental treats are also not a replacement for veterinarian visits. Even if you take good care of your pet's teeth, your veterinarian will be able to thoroughly clean them and recommend other products or ways to help your four-legged roommate.
Before you buy any dental treats for your cat, read the ingredients list! The Veterinary Oral Health Council keeps a list of products that are supportive of dental health.
Even though our furry felines aren't usually big fans of chewable treats, there are a few dental treats which may be of interest to them.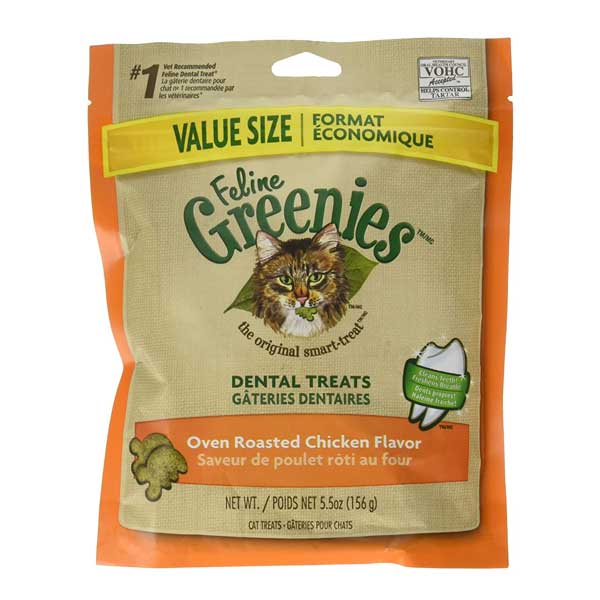 Greenies seem to be the most popular dental treat for cats currently available on the market. While some cats may be picky eaters, the vast majority seem to love and approve of these dental chews. Currently, there are four flavours available – tuna, salmon, chicken and even catnip, so there's bound to be one your cat will approve of.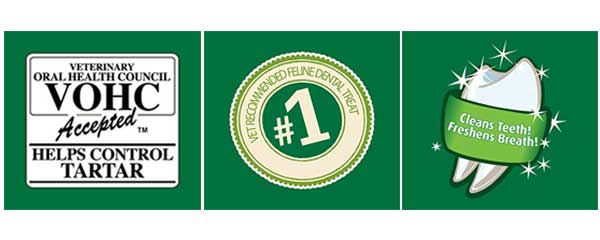 The crunchy texture and unique shape helps clean teeth and reduce tartar, while also serving as a cat breath freshener. To further help with your cat's dental care, the formula is natural, with added minerals, vitamins, and taurine.
BUY ON AMAZON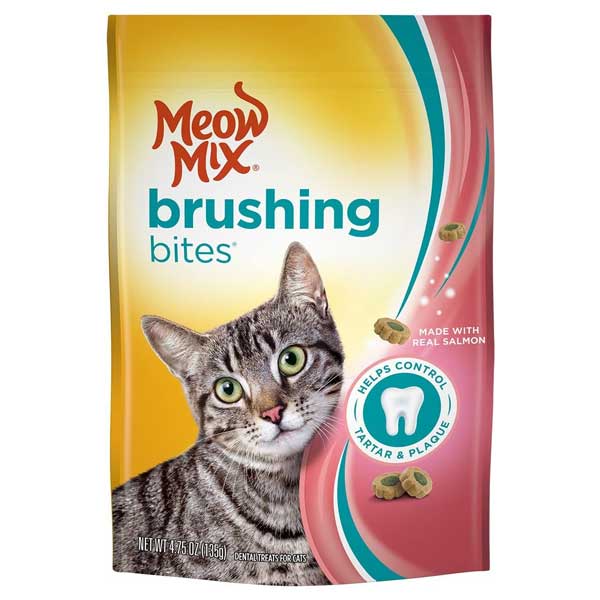 Meow Mix offers three different flavours as well – chicken, salmon and tuna. They are specifically designed to help clean your feline friend's teeth by reducing tartar and plaque, and fortified with vitamin D and calcium to help strengthen their teeth.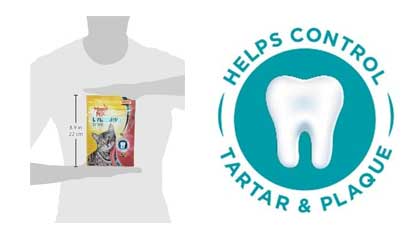 Even though these aren't high-end cat treats, other cats seem to love them and prefer them over other, more expensive brands.
BUY ON AMAZON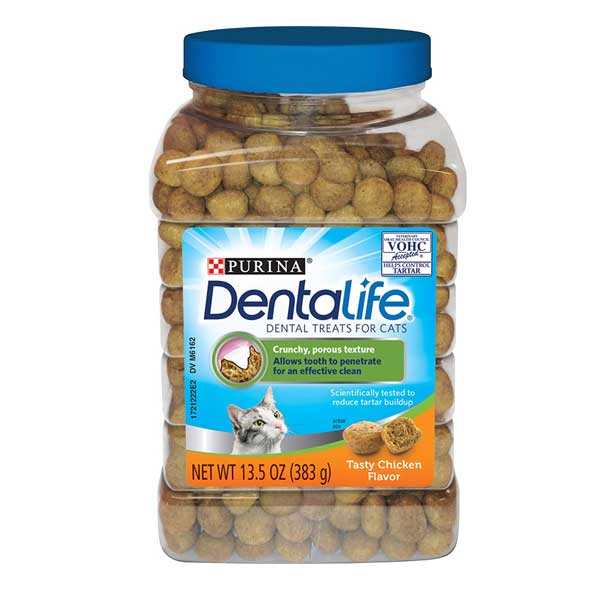 Purina's dental treats contain no artificial flavours or colours and are accepted by the Veterinary Oral Health Council. Available in two flavours – tasty chicken and savoury salmon, with a delicious taste and a crunchy texture.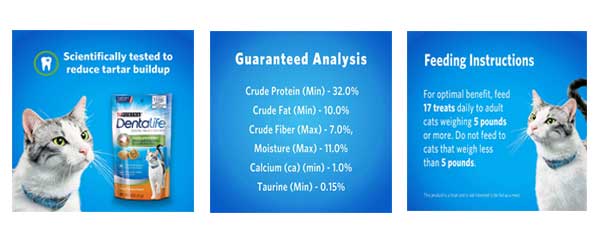 The special design features a unique texture that allows your cat's tooth to penetrate the treat, helping to clean their teeth on all sides, even on the hard-to-reach teeth, and reduce tartar build-up. Purina's dental cat treats contain added calcium and taurine, to help your cat maintain strong and fearless teeth.
BUY ON AMAZON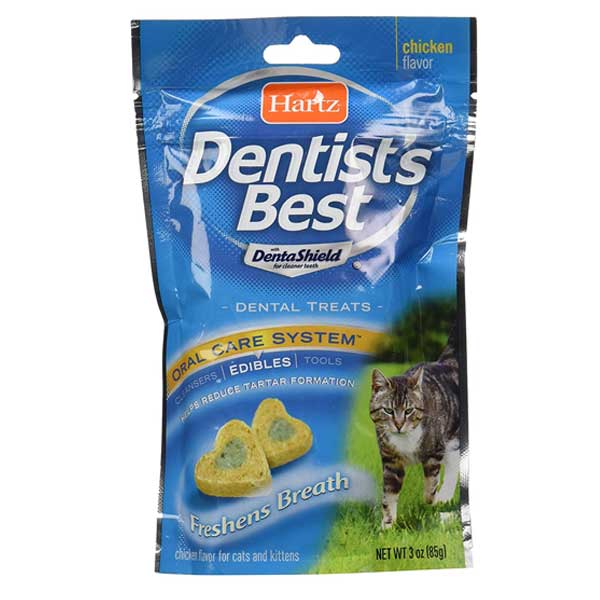 Hartz's dental chews are a heart-shaped treat in chicken flavour. The crunchy texture acts like a toothbrush and helps loosen plaque, tartar, and scrub away debris left behind by meals. It also cleans the surface and in between teeth, while massaging gums and refreshing your cat's breath. The centre of the heart behaves like toothpaste and helps prevent future build-up of the plaque and tartar by up to 83%.
Their dental treats are low in calories, so it's perfect for any fearless apartment hunters.
BUY ON AMAZON
You Might Be Interested In
Cat Toothbrush Toy with Catnip Essence
An Interview with Dr. Uri Burstyn


*FTC Disclosure: This page contains Amazon Associate links. If you make a purchase after clicking on the links, Meowpassion will get a small commission at no extra cost to you. We are dedicated to finding the coolest products for cats, cat owners and lovers, and we never recommend anything that we don't love or trust.