Whether you are still in school or you spend countless hours working, you need to grab a bite every once in a while. Besides, lunch bags and boxes don't take up too much space, and are easy to carry and store. And what's better than eating out of a lunch box that you love and are proud to show?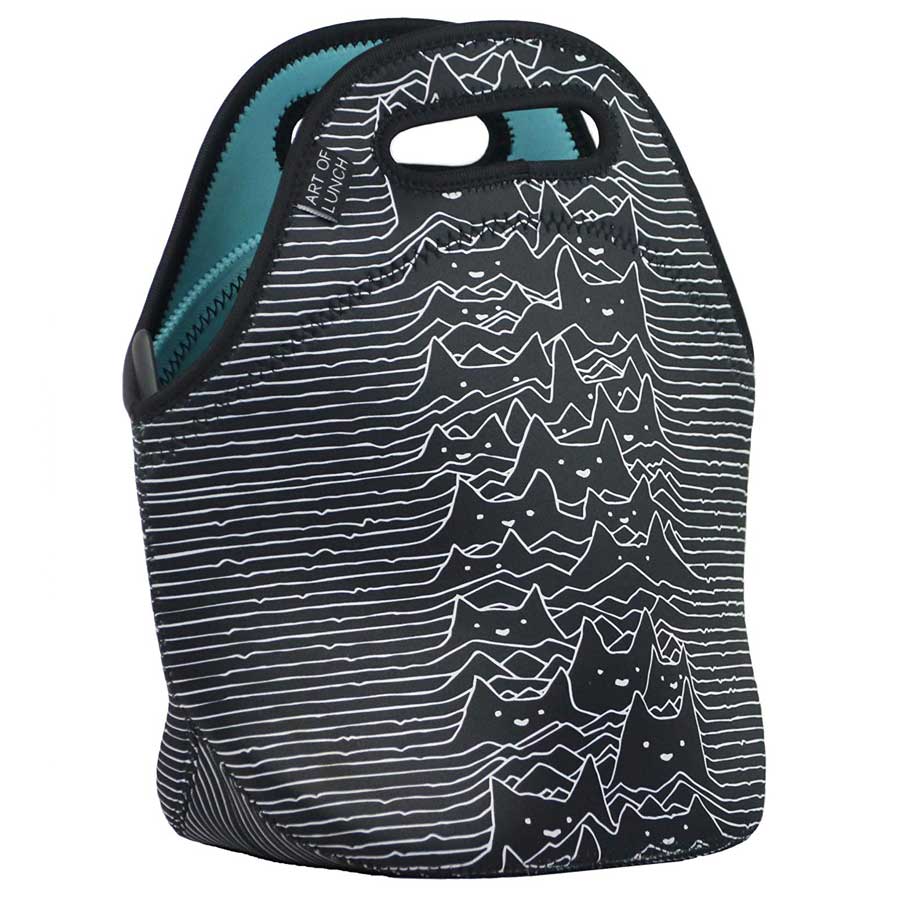 A classic lunch bag you have surely seen somewhere before. This one however has many great qualities: it's insulated, which means your food stays fresh for longer; it's large, which means more food for you; it has a cute design, making your lunch much more interesting; it's reusable and eco-friendly, definitely a better solution than constantly throwing er or plastic bags.
*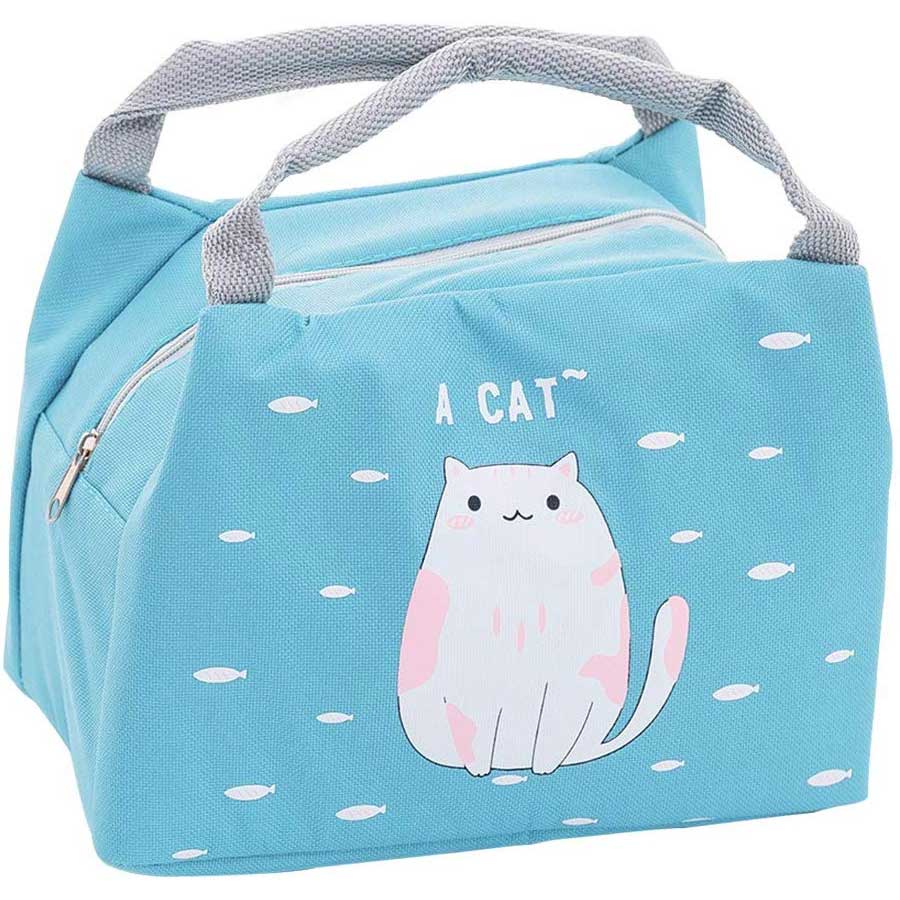 A not-so-little, waterproof, easy to clean, and portable lunch bag is perfect for any human, no matter how small or big they are. It's perfect for any snacks you might want to eat while at work or school, and for any crazy picnic or BBQ parties you have planned.
*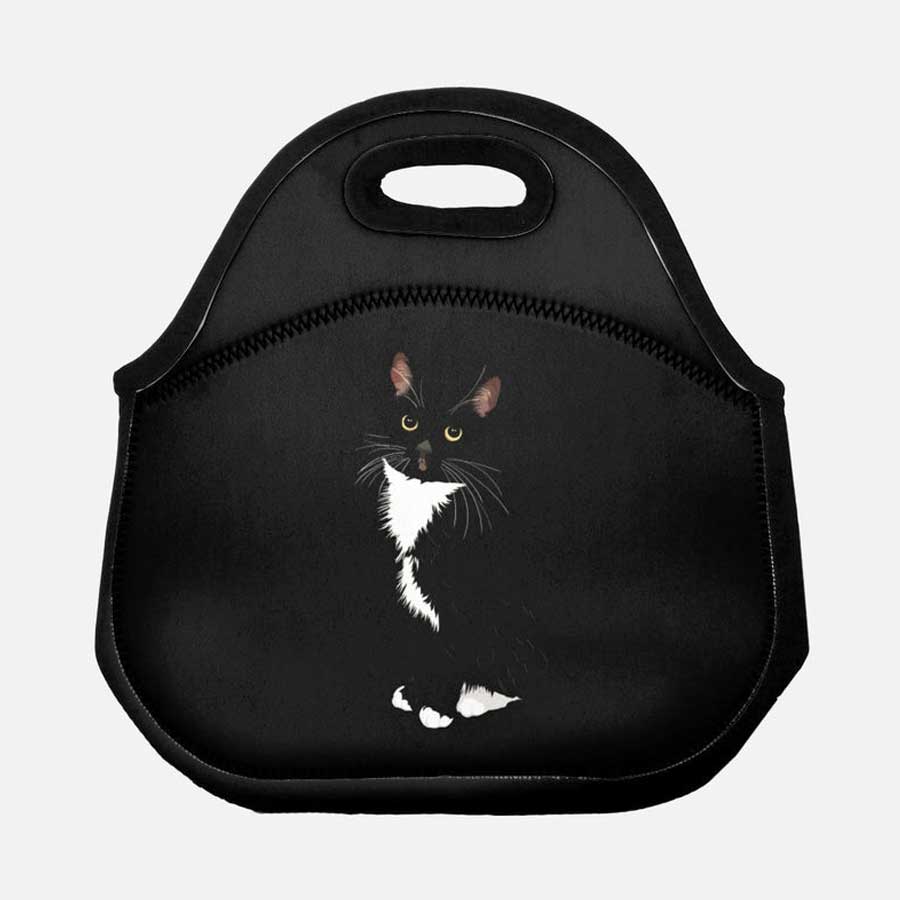 A simple black lunch bag with two tuxedo cats to choose from – Paloma and Picasso. The drawings are original and based on the artist's own two cats with wicked ideas in their heads.
*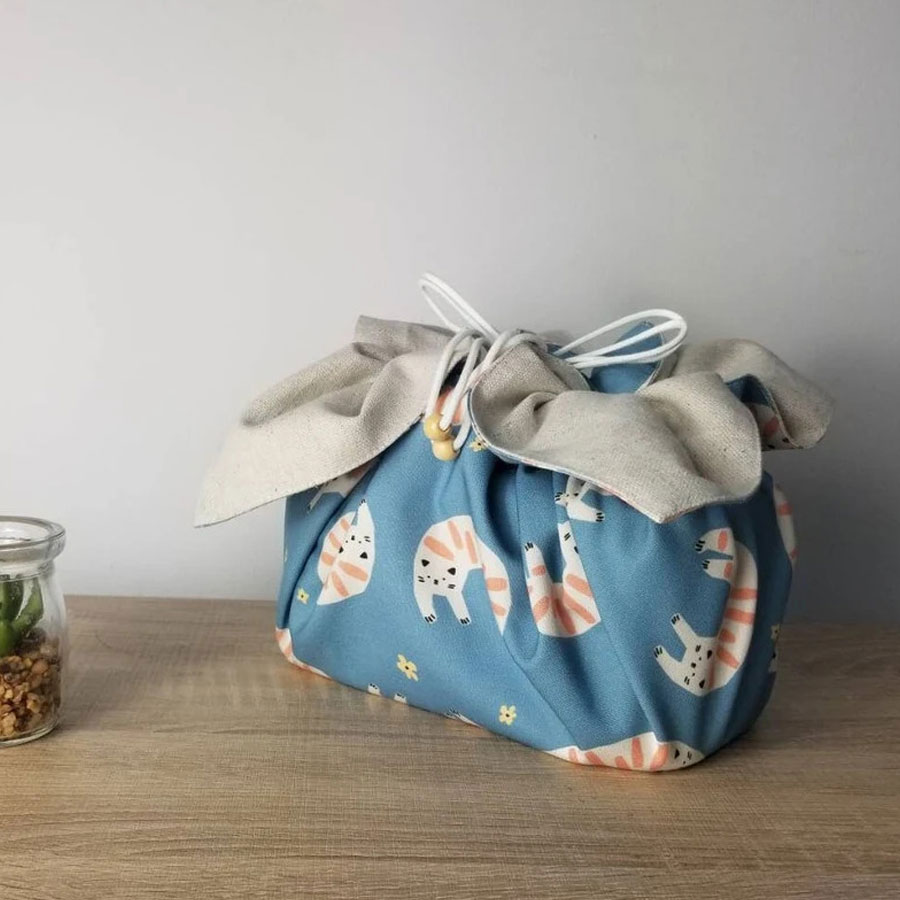 Undoubtedly the most unique design on this list. On top of the adorable cat design, the lunch bag doubles as a place mat, giving you a clean space to eat.
*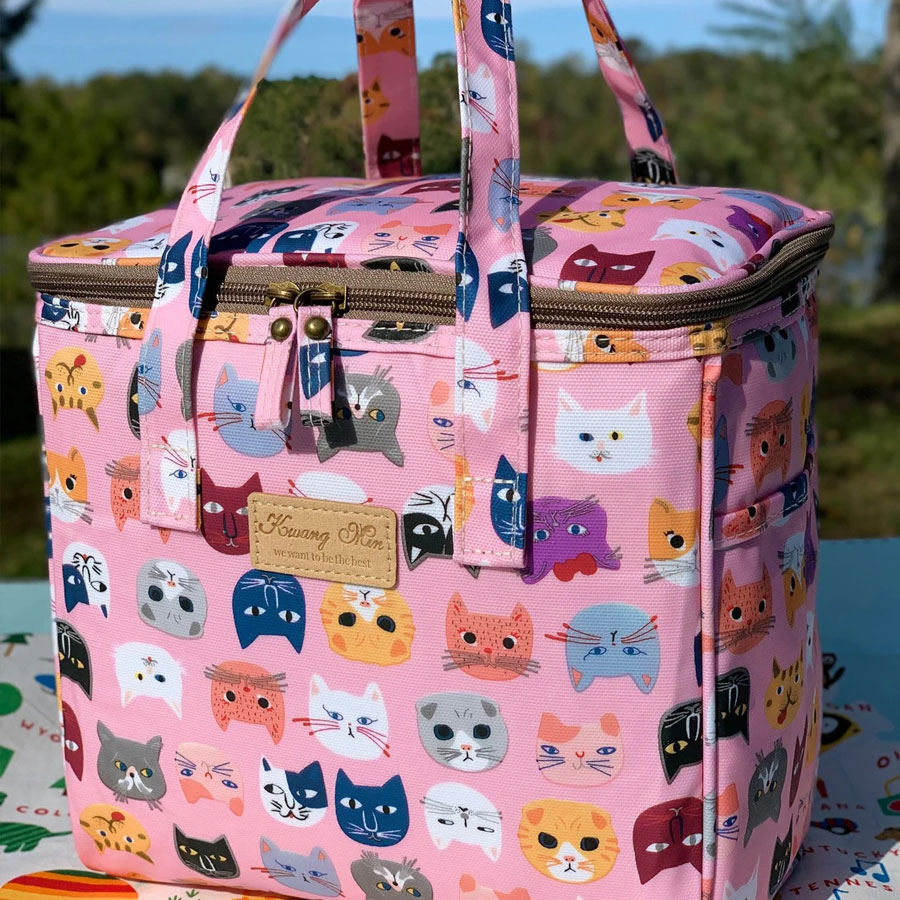 A more vibrant, yet still elegant and cheerful design. Optimal for picnics and lunches in the shade. Bigger is not always better, but with this lunch bag you will be able to share your lunch… or not. In any case, people around you will be jealous, and you will be forever known as the person with the coolest cat lunch bag.
*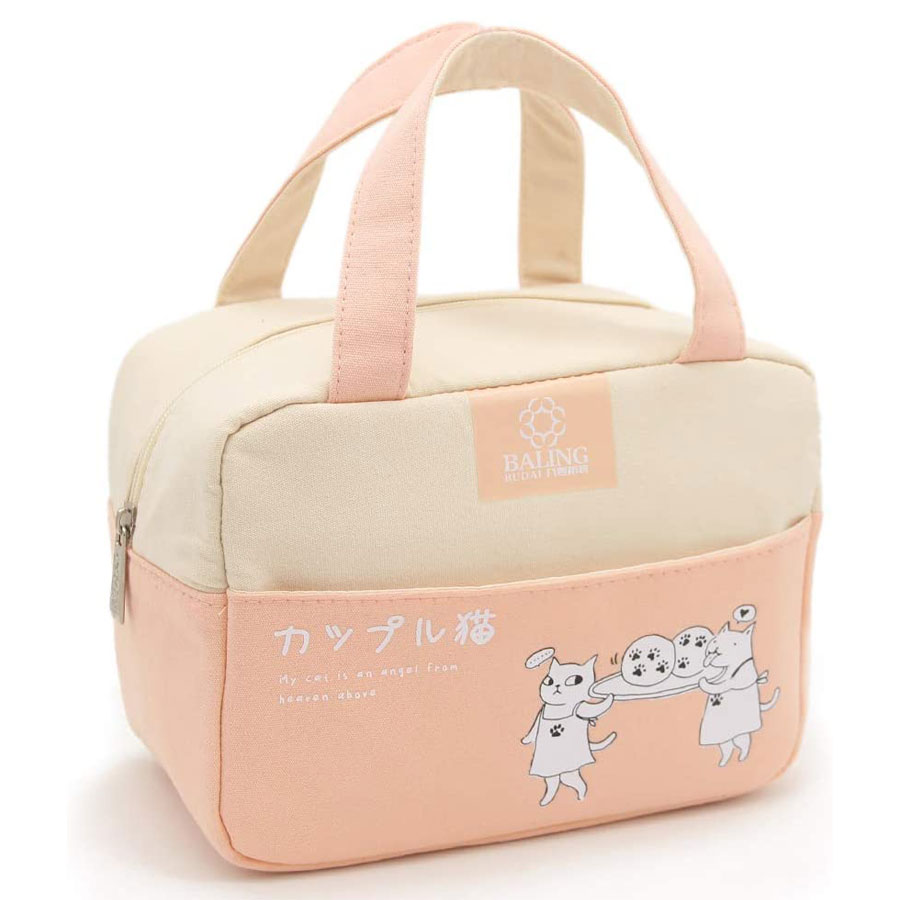 Yet another more delicate approach to a lunch bag. No crazy designs, soft colors, and cute, hand-drawn miniature illustrations of white blobs known as cats. Even though many people would disagree that cats are angels, they would still make a small lunch specifically for this lunch bag.
*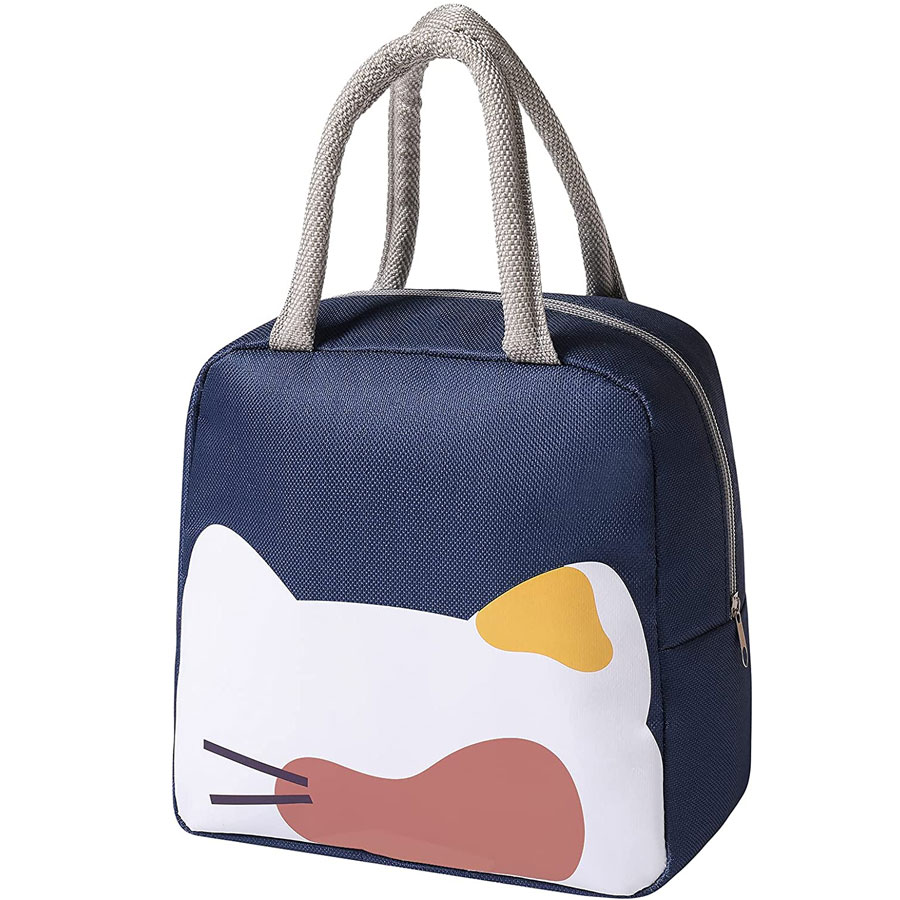 A more delicate approach to a cat lunch bag. Suppose you don't want to look like a stereotype of a crazy cat person, screaming from every Instagram story about your love for your furbabies. In that case this more simplistic concept could solve your problems of a rumbling stomach.
*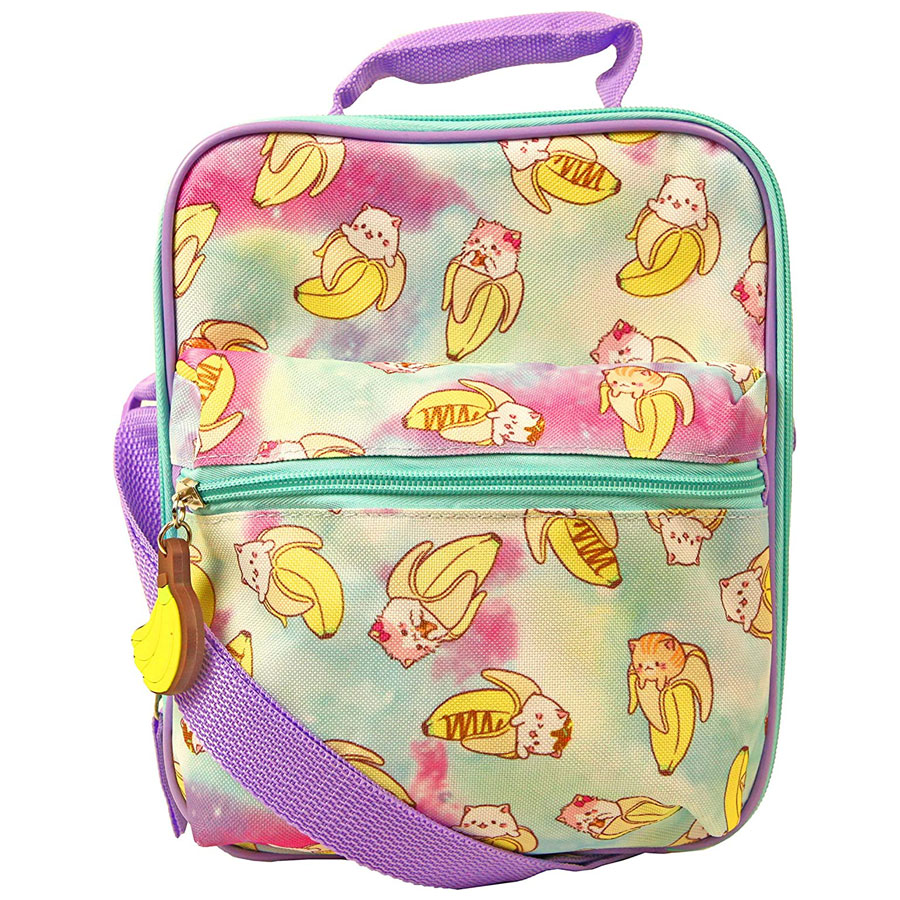 Sweet, pastel colors and an adorable design will definitely be a favorite school item of any young cat lover. An adjustable strap will make it easier to store and carry the energy needed throughout the day.
*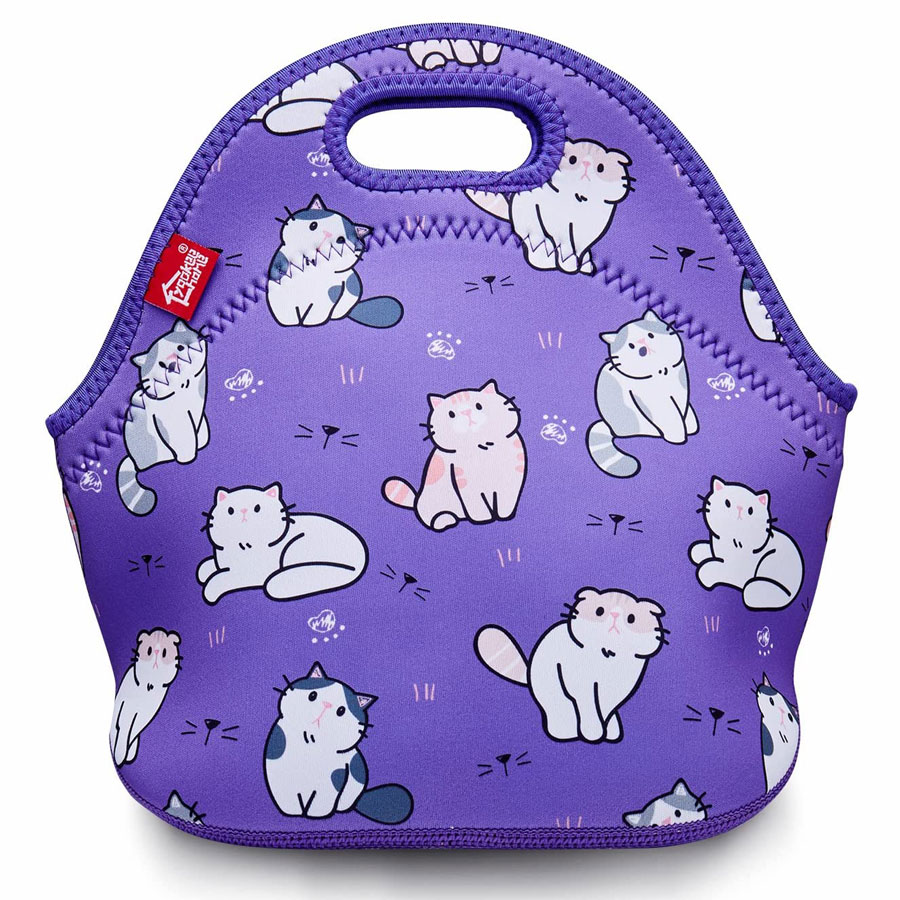 Another classic lunch bag design; it's a classic for a reason – it doesn't take up a lot of space and can be carried by even the smallest pair of hands without needing to forcefully squeeze it into a bag. With the help of neoprene material, the food will be kept warm or cold for a few hours.

*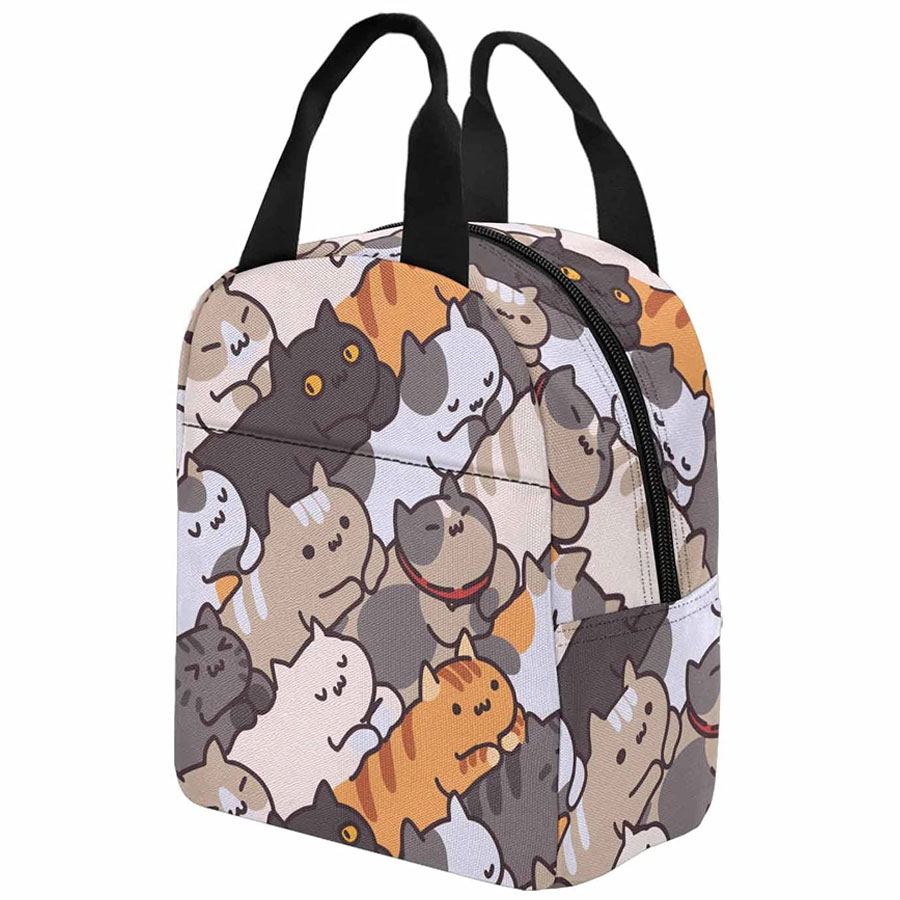 Quite a large bag compared to other products of the same type. Others have praised it for a super cute design, and we couldn't agree more; the design is quite unique and eye-catching.
*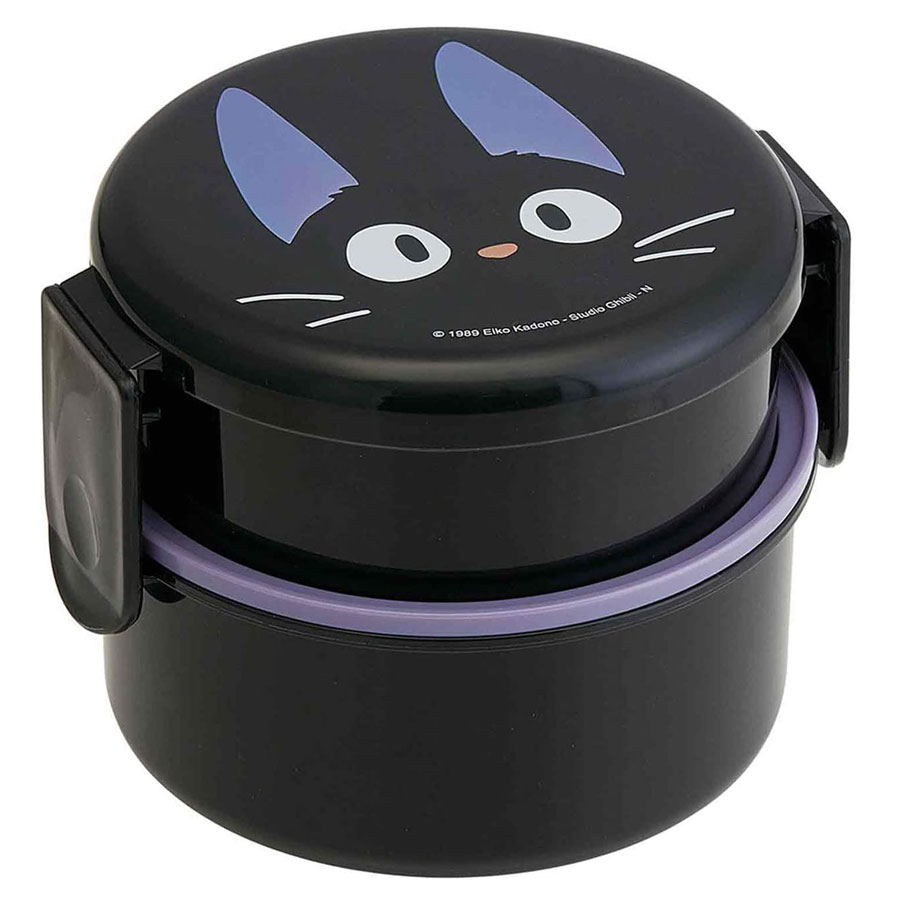 A lunch box perfect for those who don't want to expose their love for cats to the entire world. Fans of delicious and warm home-cooked meals will also enjoy these two black containers… and, of course, the magical black cat from beloved Kiki's Delivery Service. That is the main and most significant selling point.


Disclosure: This page contains affiliate links. If you make a purchase after clicking on the links, Meowpassion will get a small commission. We are dedicated to finding the coolest products for cats, cat lovers and owners and we never recommend products that do not love or do not trust.