Whether you are still in school or you spend countless hours working, you need to grab a bite every once in a while. Besides, lunch bags and boxes don't take up  too much space, and are easy to carry and store.  And what's better than eating out of a lunch box that you love and are proud to show?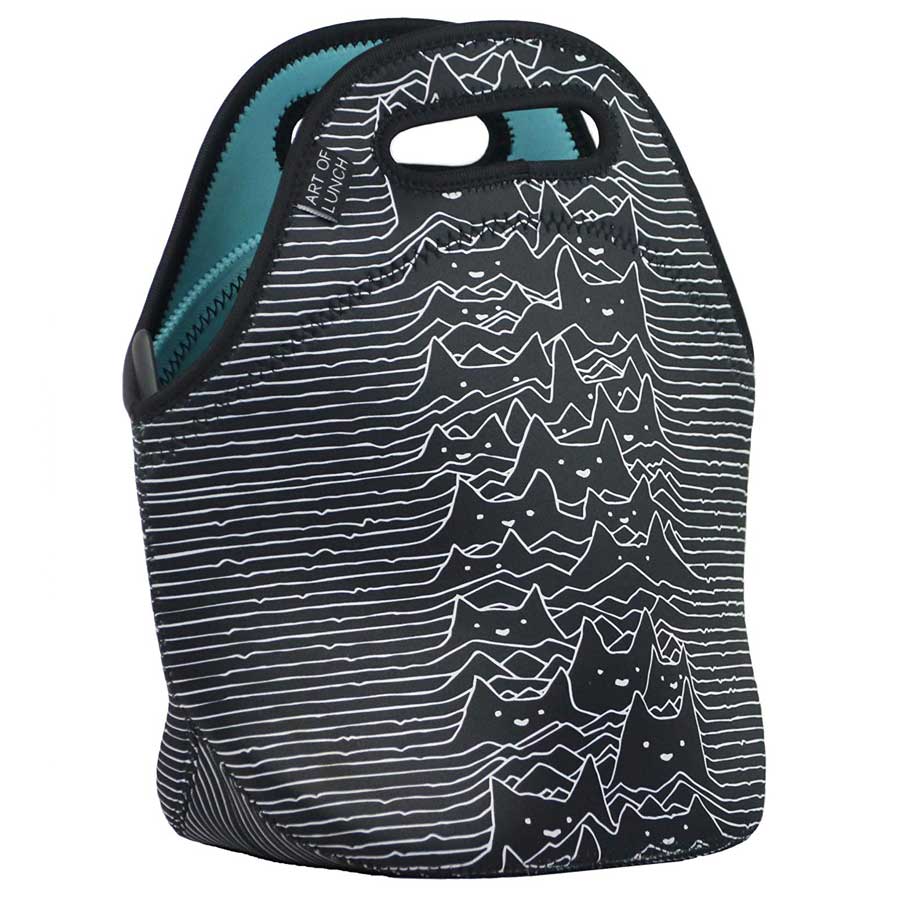 A classic lunch bag you have surely seen somewhere before. This one however has many great qualities: it's insulated, which means your food stays fresh for longer; it's large, which means more food for you; it has a cute design, making your lunch much more interesting; it's reusable and eco-friendly, definitely a better solution than constantly throwing away paper or plastic bags.

ART of LUNCH Insulated Neoprene Lunch Bag for Women, Men and Kids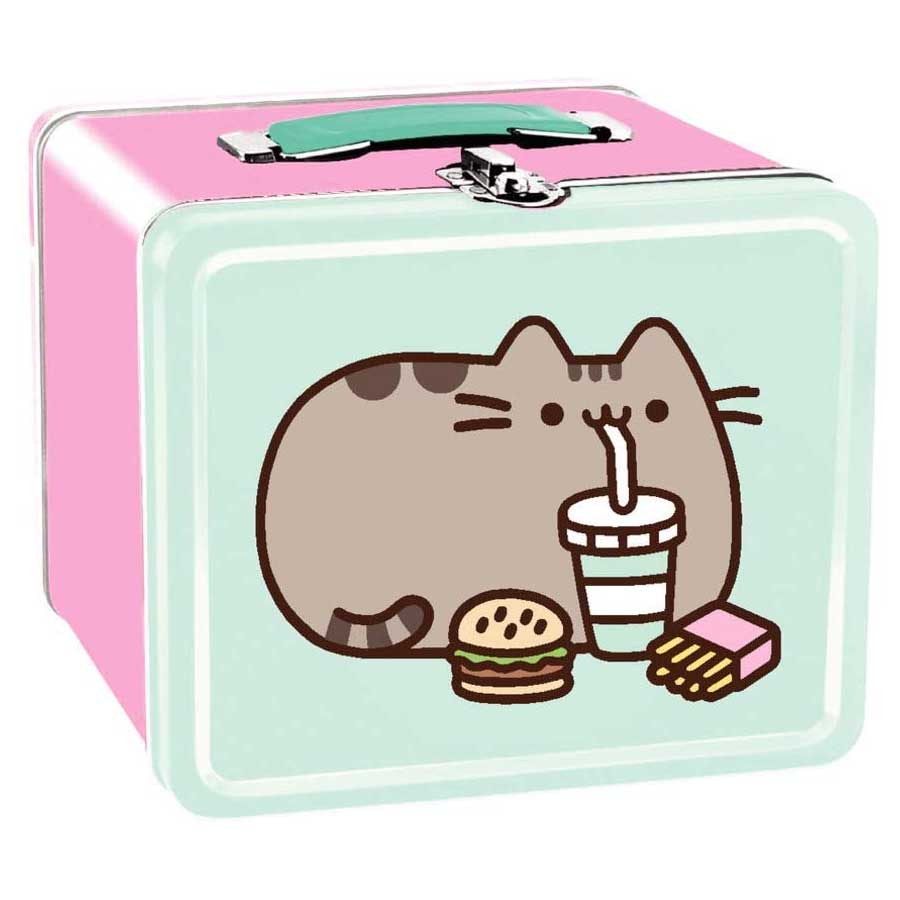 Pusheen, the most pastel cat ever is back! It's a classic metal lunch box with the cute addition of a beloved cat, and a few pastel colours.

Pusheen Lunch Box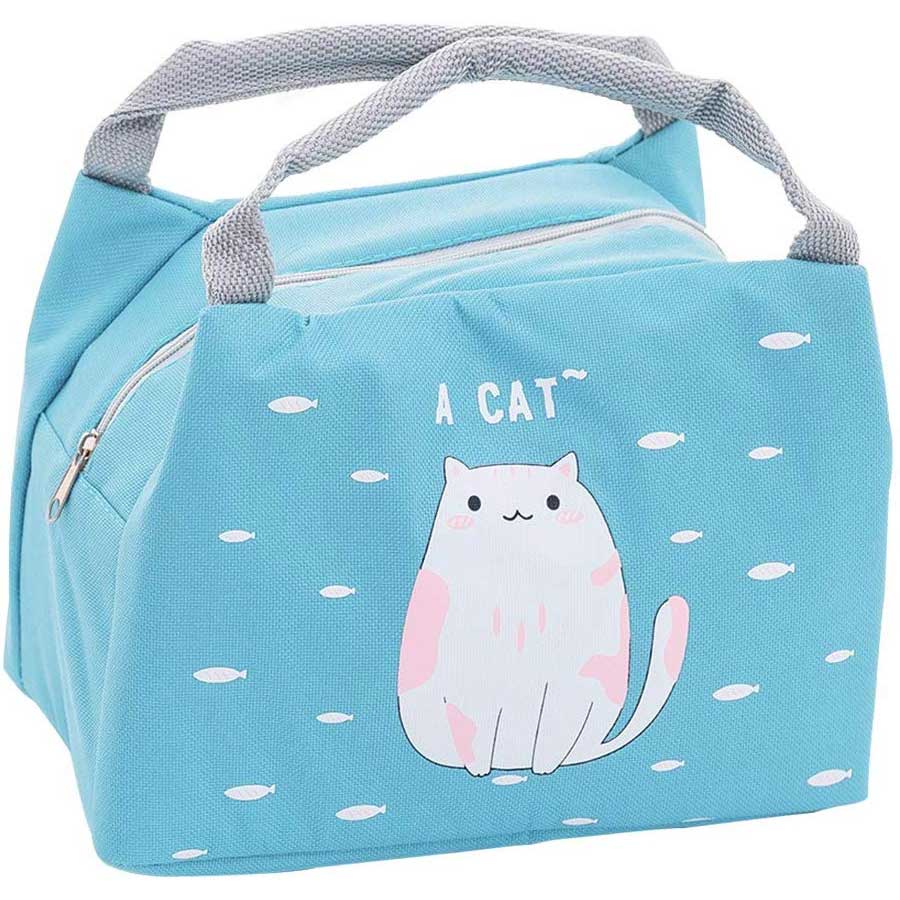 A not-so-little, waterproof, easy to clean, and portable lunch bag is perfect for any human, no matter how small or big they are. It's perfect for any snacks you might want to eat while at work or school, and for any crazy picnic or BBQ parties you have planned.

Oyachic Cute Thermal Cat Lunch Bag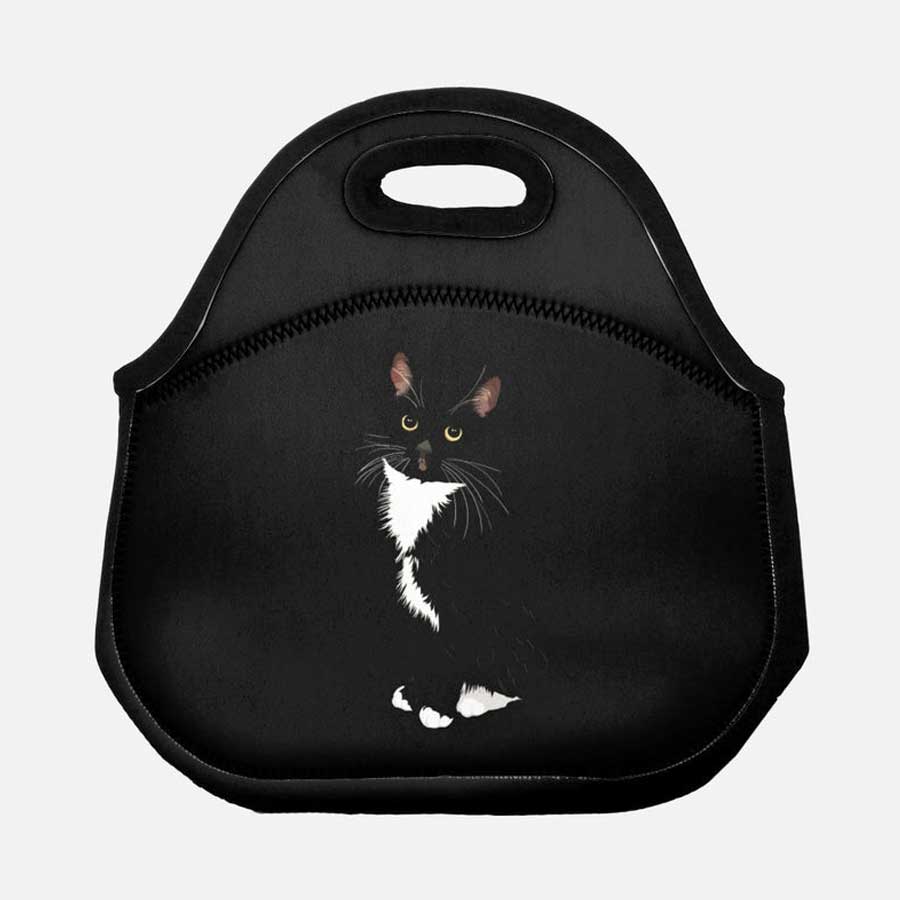 A simple black lunch bag with two tuxedo cats to choose from – Paloma and Picasso. The drawings are original and based on the artist's own two cats with wicked ideas in their heads.

Tuxedo Cat Lunch Bag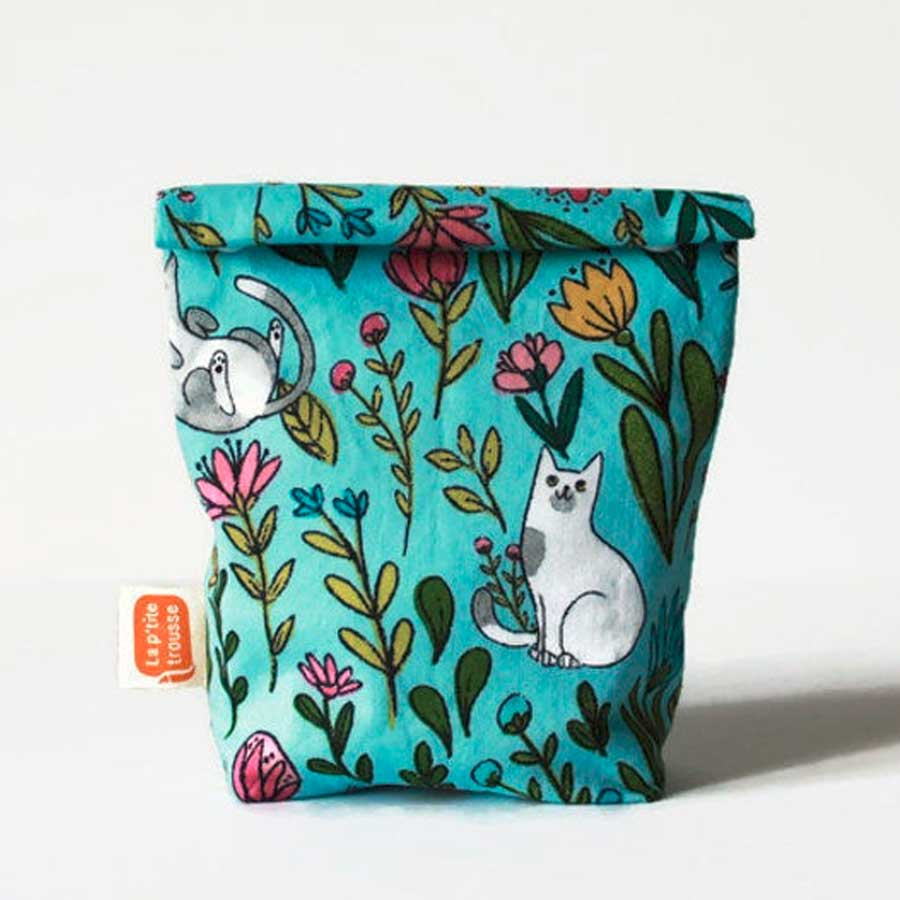 A slightly different approach to a lunch bag. It's reusable, washable, eco-friendly, it leaves zero waste behind, and the best part is – it has cute cats on it! Comes in three sizes, with different amounts of space for your tasty snacks. Perfect for storing food or any other small items, such as handkerchiefs, make-up, keys, etc.

Reusable Snack Bag Cats and Flowers Print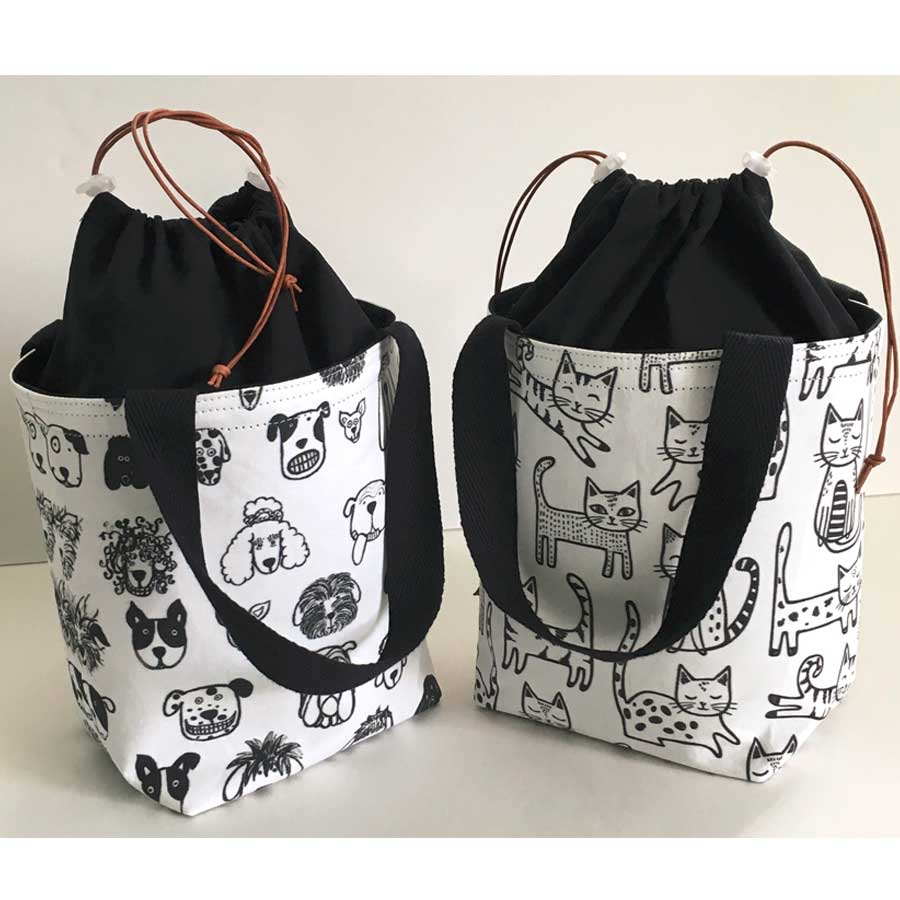 This lunch bag is really unique – not only does it feature different cats, but it's also a bucket bag, which have been popular for some time now. Don't worry, it's secure – no thief will steal your lunch.

Cats and Dogs Lunch Tote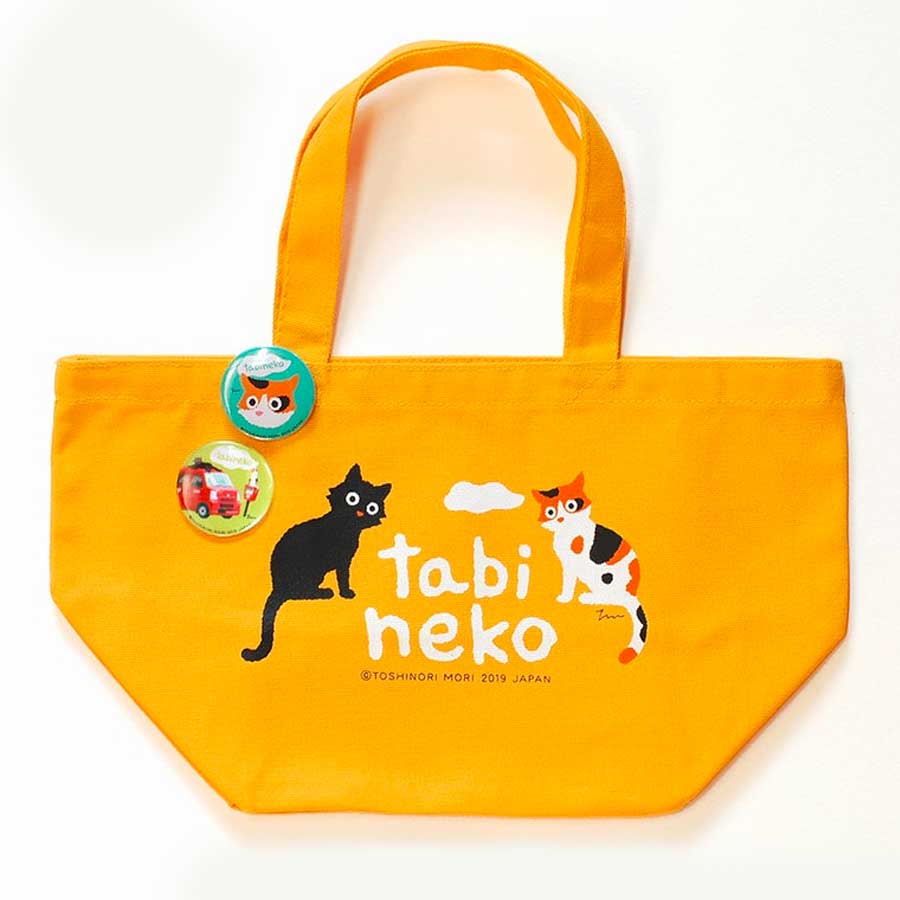 Shipped straight from the land of cherry trees to your front door, comes the tabineko lunch bag. The bag comes in two colours with two adorable cats – canary yellow and light grey. GuraGuri definitely loves cats – their store is filled with adorable designs, so you know you will be getting a product someone put their heart into.

Tabineko Lunch Bag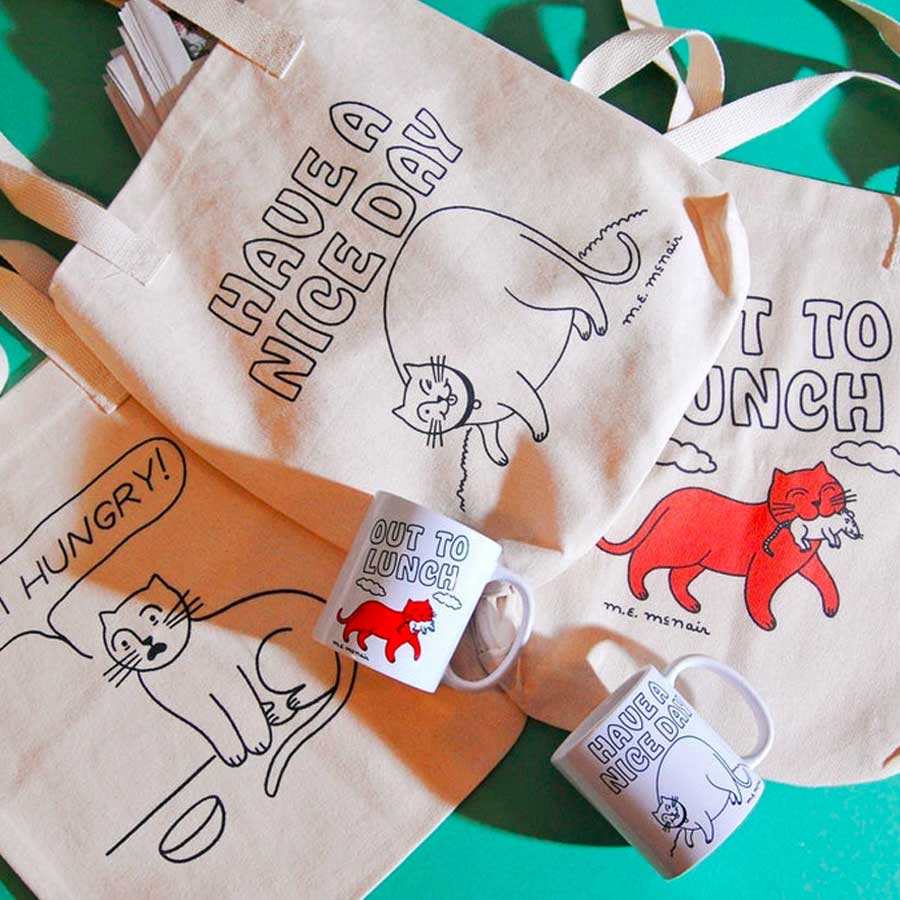 The best tote bag to put your lunch in! The design speaks for itself – don't talk to me, I'm on my way to eat something delicious.

Out to Lunch Tote Bag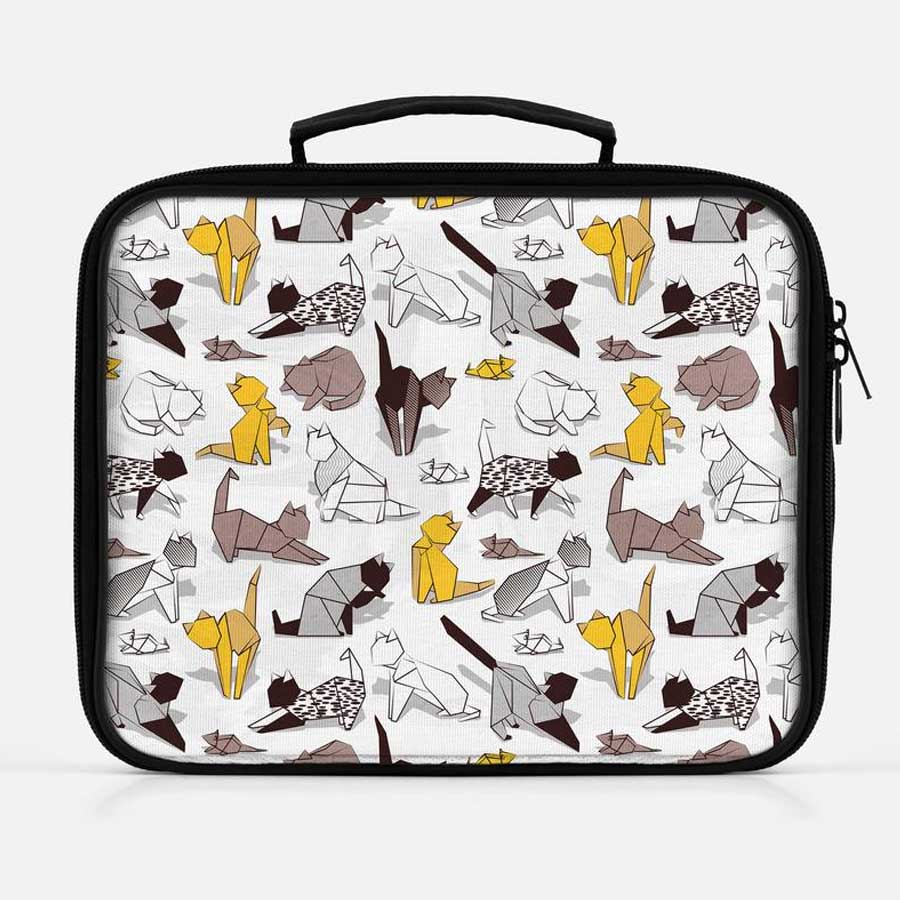 An insulated lunch box with two designs we chose for you – origami cats and Swedish folk cats. You can personalise your lunch box by adding your name or choosing your favourite colour combination.

Origami Cat Lunch Box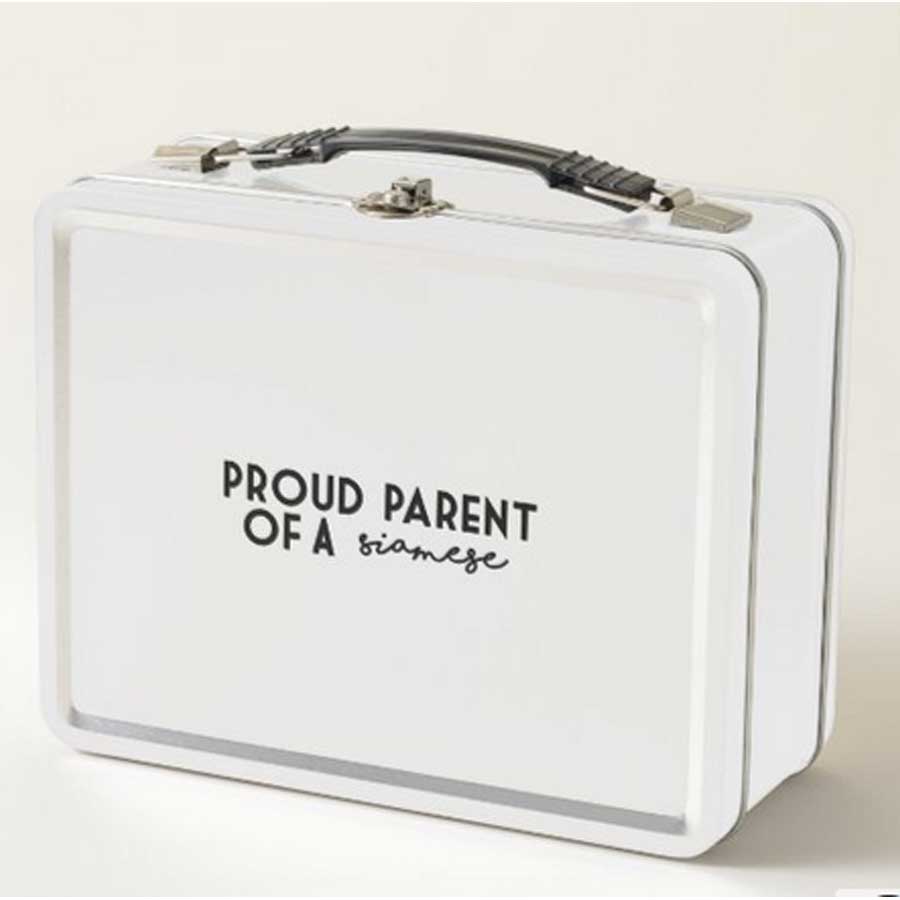 If you are the proud owner of a Siamese cat, and want to share this fact with everyone else around you, this lunch box will be perfect for you. This classical, metal lunch box will serve you for many years and many lunches.

Proud Owner of a Siamese Cat Metal Lunch Box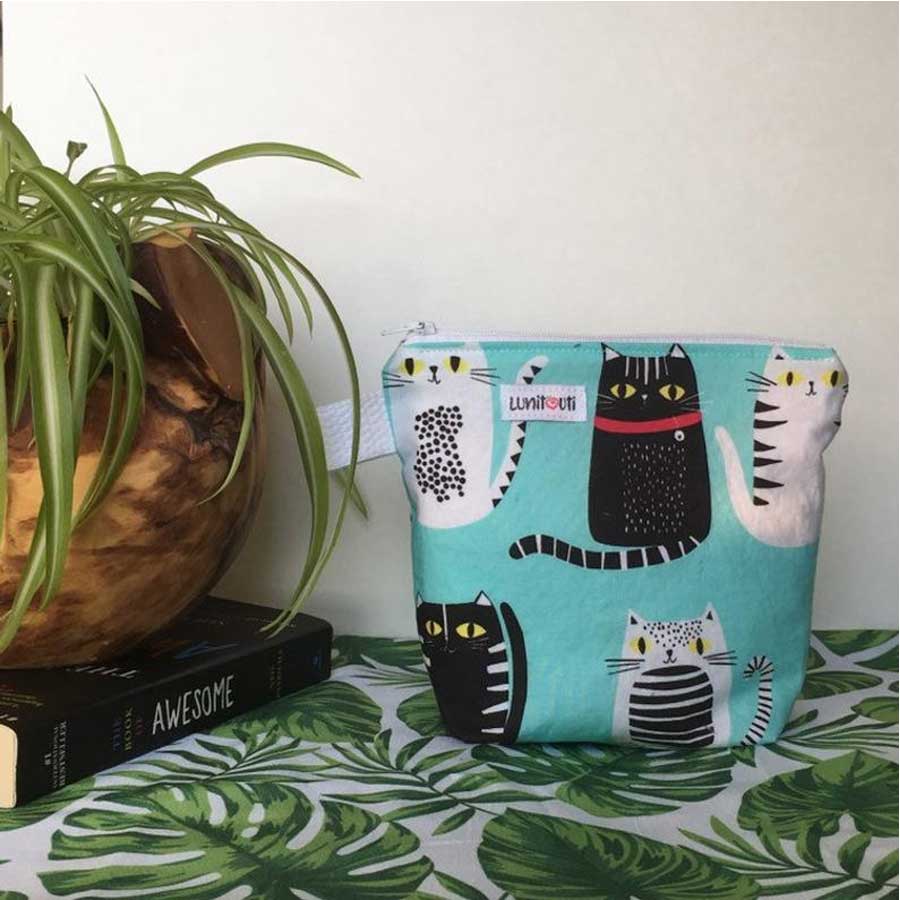 A reusable sandwich bag for any small or big snacks you might want to snack on during your work or school day. As the creator said – they are eco-friendly, easy to wash, reusable, and designed to replace plastic bags. A cute cat design included.

Reusable Sandwich Bag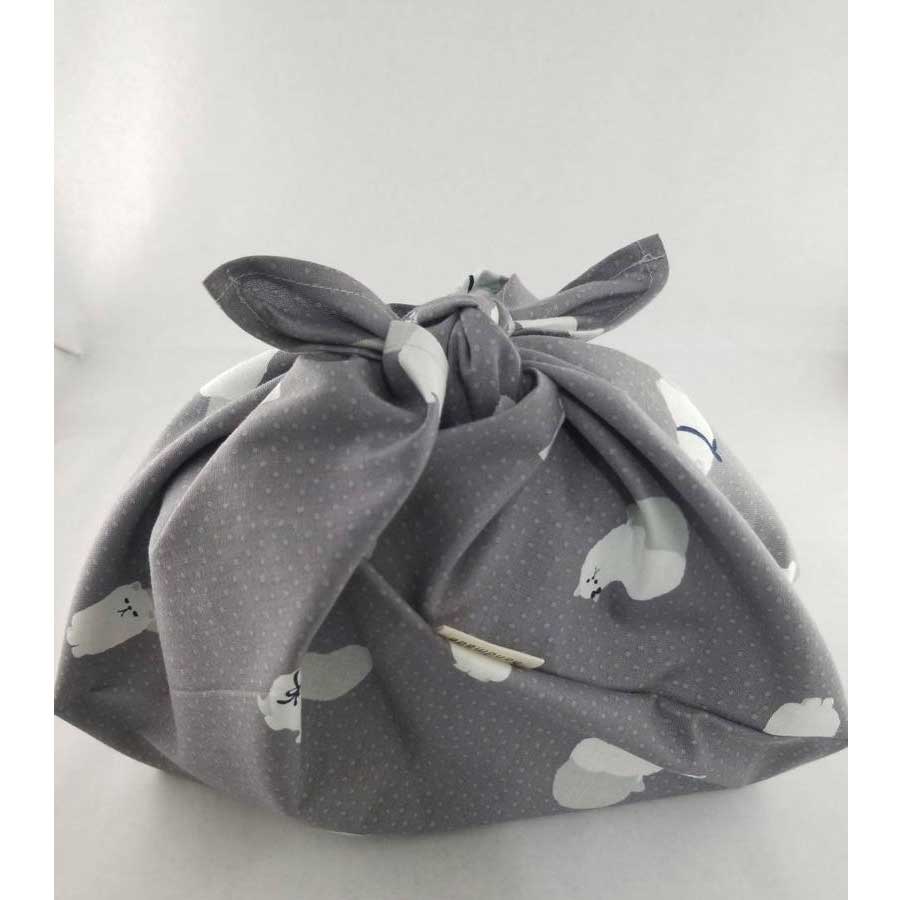 If you love Japanese cuisine, you definitely came across a bento. And even if you don't know what a bento is, you still can appreciate the unique cat design, and eat your lunch with style.

Bento Bag




Disclosure: This page contains affiliate links. If you make a purchase after clicking on the links, Meowpassion will get a small commission. We are dedicated to finding the coolest products for cats, cat lovers and owners and we never recommend products that do not love or do not trust.